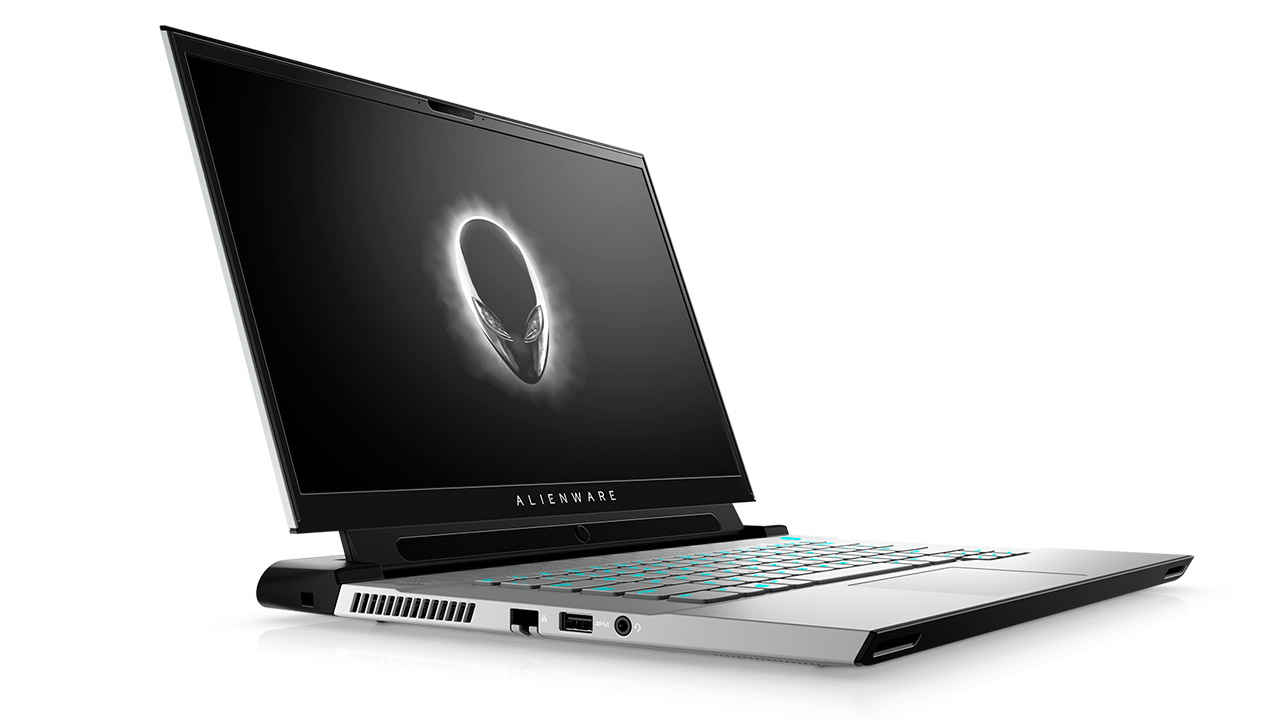 HIGHLIGHTS
Cherry has announced its new MX ultra low profile mechanical key switches.

These key switches will be first seen on Alienware gaming laptops.

You can configure the Alienware M15 R4 or the M17 R4 with these new keys.
As satisfying as the mechanical keyboards really are to use, we don't have a lot of laptops on the market with mechanical key switches. The main reason for that being the bulky keys taking up too much space on the laptops. Despite using low-profile keys, some of these laptops still tend to feel super bulky.
Well, Cherry is completely aware of this situation, and it is hoping to fix it with its new Cherry MX Ultra Low Profile keyboard switch. Before we talk a little bit more about the keys themselves, just take a quick look at the image below to see exactly what the keys bring to the table.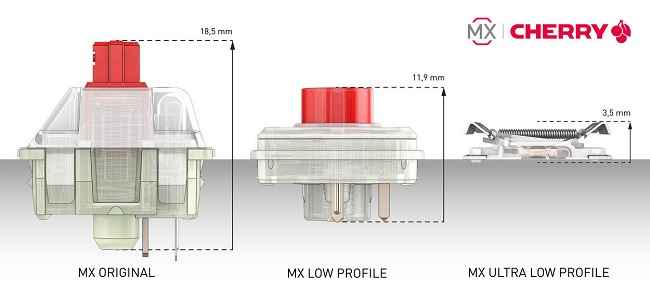 As you can see, the new MX ultra-low profile switches seem to be on par with regular laptop keyboard design. It's just one-third the height of a low profile switch and is almost six times flatter than a regular MX style switch. These keys are just 3.5mm thick and are made out of thermoplastic polymer besides the stainless steel wings.
According to Cherry, "The CHERRY MX Ultra Low Profile lacks the traditional housing and plunger components. Instead, it relies on a two-piece keycap mount made of stainless steel, which is preloaded via a spring and is an element of the mechanics. This implementation allows for an extremely precise actuation."
It is hard to tell how these keys feel because we haven't had a chance to use them yet. But Alienware has become the first manufacturer to have the world's first gaming laptops with Cherry MX ultra-low profile mechanical key switch. In fact, Alienware's M15 R4 or the M17 R4 laptops can already be configured to have mechanical keyboards with these new switches for an additional cost of $150.
Cherry says these keys have 1.8mm of total travel, which provides a satisfying amount of feedback. Alienware also sent out a tweet that gives a very good idea of how these keys will sound. Check it out –
Super sweet news is dropping tomorrow. Until then @cherrymx pic.twitter.com/YKkdMhpG7a

— ALIENWARE (@Alienware) March 17, 2021
When you get this upgrade for the Alienware laptops, you will get per-key RGB backlighting and AlienFX customization, along with full N-key rollover with anti-ghosting. All keys except the function row will have the Cherry MX ultra-low profile switches.