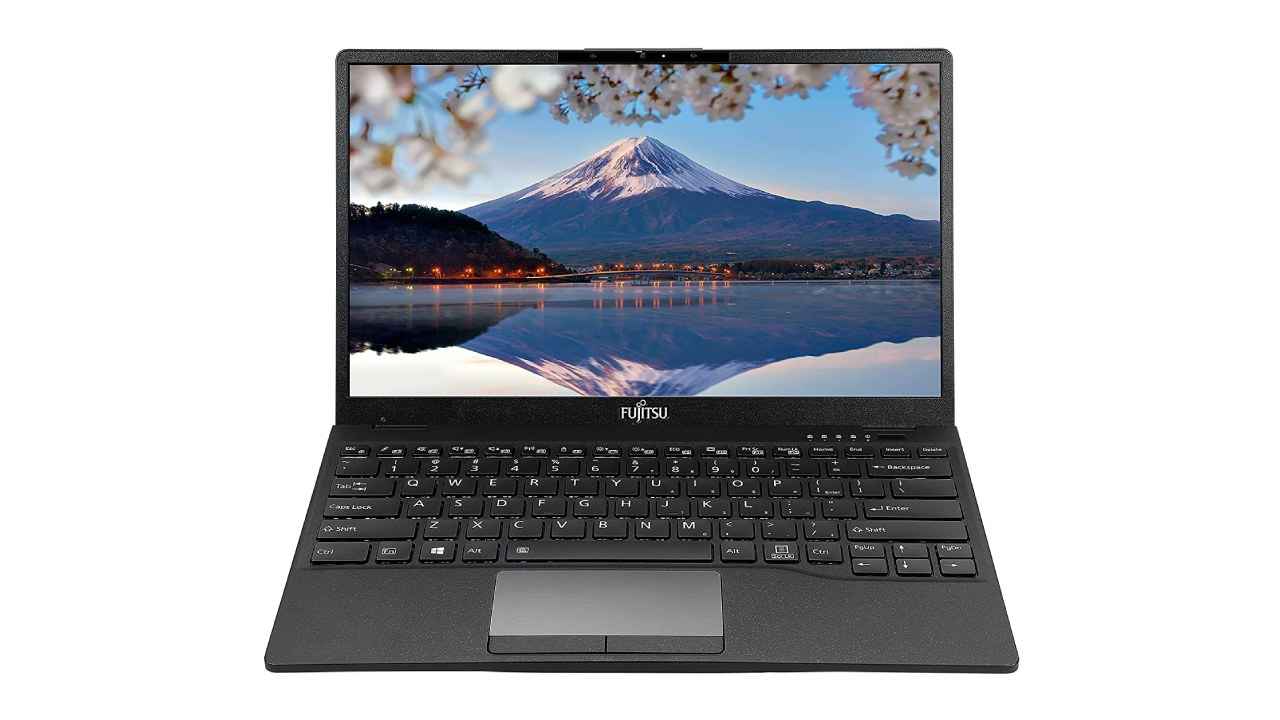 If your laptop fails you while you're presenting an important document in a meeting, it can be quite embarrassing. To counter that, you need a laptop that performs well in the business environment. Such business laptops are compact, reliable, and feature impressive under the hood specifications. One of the best internal configurations includes an Intel Core i7 processor part of the 11th generation family, along with a fast NVMe storage drive that pulls up data, files and applications without breaking a sweat. In many cases, business professionals need to work on the go, which is why laptops need long-lasting batteries. All in all, business laptops have to be responsive and reliable. So, here are some business laptops with 11th generation Intel Core i7 processors and 512GB SSDs that you can pick from.
Fujitsu UH-X
The Fujitsu UH-X is one of the lightest 13.3-inch laptops on the market. The company claims it weighs just 878 grams, making it ideal for professionals who are often on the move. To ensure your laptop is at peak performance even on the road, you get a long-lasting battery life of 11 hours, which is more than enough to get in a day's work done. It's powered by an Intel Core i7 processor, 16GB of RAM and 512GB of fast SSD storage. This means that your laptop will function optimally for most applications. The compact size and powerful performance should help you stay productive at all times.
Lenovo IdeaPad S540
This one is a great value for money laptop from Lenovo, which brings impressive functionality in a small form factor. The laptop has a vibrant 13.3-inch QHD screen with a 16:10 aspect ratio. Since you're not always going to use the system for professional work, you can enjoy movies and other content on this high-resolution screen. The 16:10 aspect ratio of the laptop helps enhance productivity, too – it lets you see more without having to scroll down again and again. Under the hood, the laptop packs in an Intel Core i7 processor, 16GB of RAM and 512GB SSD storage, which ensures that you have quick access to all the important files when you need them.
ASUS VivoBook S S14
For business professionals on the go, the ASUS VivoBook S S14 is a good option. The lightweight laptop packs in a punchy performance for all kinds of users but is ideal for business professionals. The Intel Core i7 11th generation CPU on board helps applications such as Microsoft Office products, PDF readers, and many other demanding ones run smoothly on the system. The 14-inch display may seem a bit small, but it produces sharp images with vibrant colours. Despite the 14-inch screen size, you can get a lot of info on it at once, which is helpful when looking at datasheets and other records. Furthermore, the 512GB NVMe SSD is complemented by 32GB of Intel Optane memory, allowing speedy access to your files.
Lenovo Yoga 7
Here's a 2-in-1 laptop that brings you the best of two worlds – laptop functionality along with tablet portability and ease of use. The laptop can be used in various orientations- usually, like a tablet for on-the-go work, tent mode for watching content, and easel mode, which is especially great for creators and digital artists. The laptop can be easily used as a tablet owing to the full HD 14-inch display. Furthermore, it packs in an Intel Core i7 processor, which is ideal for professional working environments. The CPU is backed by 16GB of RAM, which helps keep things snappy, and 512GB of SSD storage which ensures apps and files load up instantly.