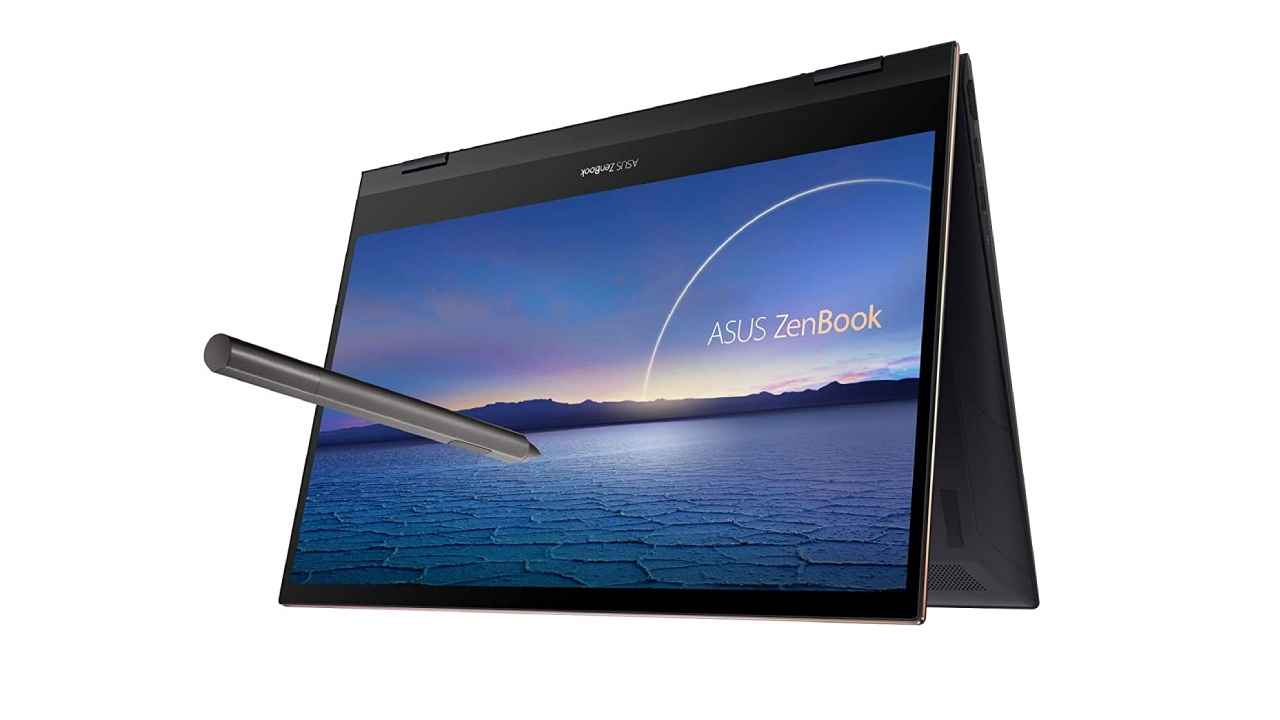 When looking for a new laptop, there are certain key aspects to keep in mind and the processor is one of the most important things to check out. High-end processors have faster clock speeds, more threads, more cores, and overall, promise high-end, top notch performance. The Intel i7 is currently one of the best Intel CPUs out there, and for a portable device such as a laptop, the i7 CPU is a capable performer. It provides users with a seamless performance and an optimal user experience, especially on the go. So, for power users who need all the threads and cores they can get for multiple applications, check out some of these Intel Core i7 CPU laptops which are available on Amazon.
Mi Notebook Horizon Edition 14
Here is a 14-inch laptop which comes with an Intel i7 10th generation CPU, which makes it a good pick for those users who want performance everywhere they go. The Intel i7 CPU is paired with 8GB of RAM, which is the perfect combination, as it's neither overkill nor underpowered. Speed is a theme on this laptop and that is taken further, as the laptop comes with a 512GB NVMe SSD, which may sound like a bit low, but the lack of storage is made up for in terms of speed. Apart from that, the 14-inch full HD display ensures things look good for you.
Lenovo Legion 5i
The Lenovo Legion 5i is a high-end gaming laptop, and gaming laptops usually come with top-of-the-line features and specifications. The Lenovo Legion 5i brings an Intel i7 10th Gen CPU, for good overall performance, along with 8GB of RAM for quick multitasking capabilities. Gamers will be glad to know that the laptop also houses an NVIDIA GeForce GTX 1650 GPU for optimal gaming performance even in the most graphically demanding, triple A video game titles. The full HD 15.6-inch display makes games and content come to life, making the laptop a good pick for photo and video editors too.
ASUS ZenBook Flip S
Here is a 2-in-1 productivity laptop from ASUS which comes with a 13.3-inch OLED screen. Apart from a great viewing experience, the laptop will also give you the capability to be productive on the go as it packs an Intel i7 11th generation CPU along with 16GB of RAM for impressive power delivery when you demand it. The laptop is a powerhouse in a small and minimal package, which makes it an especially good choice for professionals and those who work and play on the go. Furthermore, the touch screen functionality and the swivel hinge makes it a viable option for digital artists as well.
Acer Predator Helios 300
Here is a gaming laptop for serious gamers. Games look especially good on this 15.6-inch FHD 144Hz refresh rate screen, as the screen does away with jitters and any form of input lag. Since it is powerful under the hood, the laptop can also be used by photo editors and video editors to do their jobs efficiently. The Intel i7 9th generation CPU may be a bit old, but still holds its own against the latest CPUs and delivers great gaming performance without throttling or bottleneck issues. The GTX1660Ti GPU and 16GB of RAM, along with the 512GB PCIe NVMe SSD make this a system that is built for speed.
ASUS ZenBook 13
This is one of the most in-demand thin and lightweight productivity laptops on the market right now. That's because this laptop packs a powerful Intel Core i7 10th Gen CPU, 16GB RAM of RAM and a 1TB NVMe SSD, which is fast and spacious. The laptop has a nifty 13.3-inch screen, which is great for productivity, as well as for viewing movies and other content. It also has a backlit keyboard to ensure that you're productive even when it is dark outside. Incidentally, the trackpad on the laptop has a dual purpose – you can use it as a number pad for when you have to deal with big amounts of data.
Razer Blade 15 Gaming Laptop 2020
The Razer Blade is a top-of-the-line gaming laptop. This is a laptop which goes all out on gaming, which means that you can use it for other CPU and GPU intensive tasks too. It is powered by an Intel i7 10th generation CPU, fast and efficient 16GB of RAM and a blazing fast 512GB SSD. The graphics chip on it is the powerful NVIDIA RTX2060 GPU. This GPU will ensure that all your games run smoothly without a hitch on the 15.6-inch 144Hz refresh rate screen.