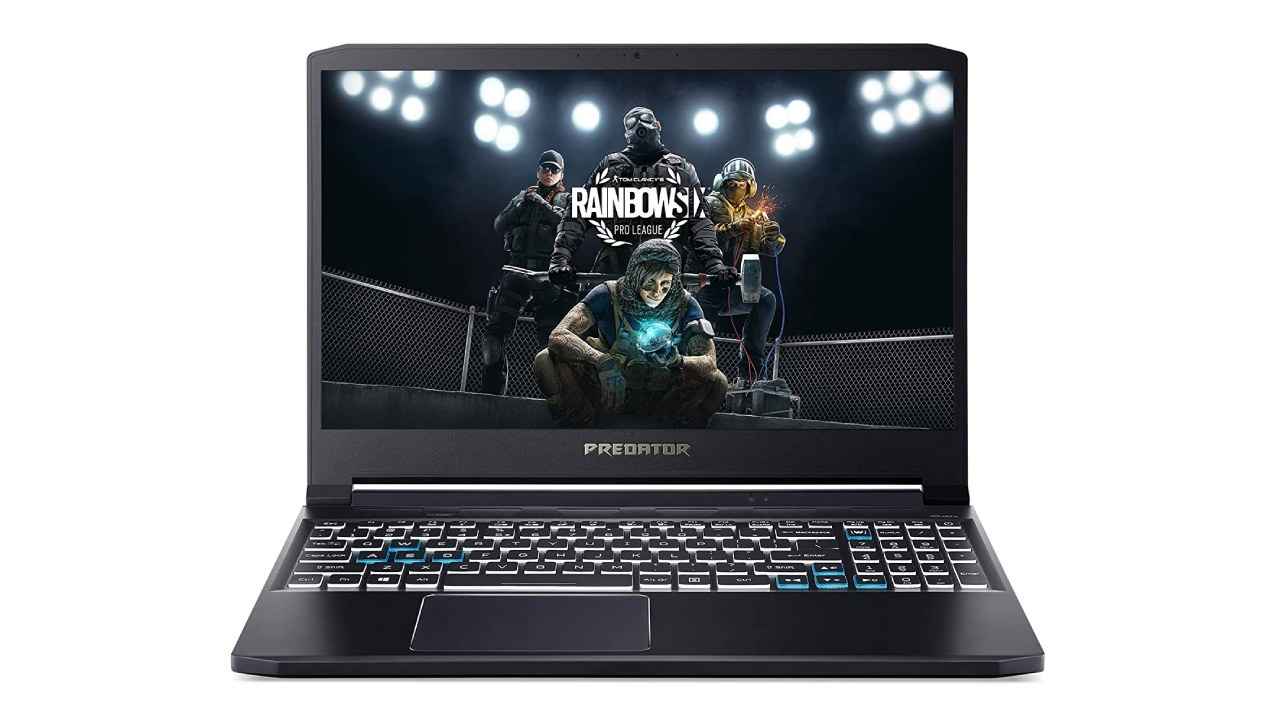 For audio enthusiasts, laptop speakers generally aren't the go-to choice. But, nowadays there's a laptop for almost every user category, and there is bound to be a system that satisfies the audio criteria of hardcore audiophiles too. These are laptops with top of the line speakers, which are not just loud, but also provide users with high-quality audio. These laptops should also keep up with your other demands. But laptops geared towards audio enthusiasts are somewhat hard to find. If you're in the market for a laptop that will satisfy your ears, then check out some of these offerings from brands such as Apple, ASUS, Acer, LG and more on Amazon.
ASUS ZenBook Duo UX481FL-BM5811
Here is a laptop from ASUS which is geared towards not just audio enthusiasts, but towards those who work in the audio industry as well. The laptop has 2 screens, which make this an exceptionally good pick for audio creators. Audio engineers often run out of screen real estate on laptops when using their Digital Audio Workstation (DAW) software of choice. Having a whole new screen built-in with touch controls is the perfect solution! The speakers on the system are Harman/Kardon certified, and give you high-quality audio – with deep bass, rich lows and impressive mids. Even more impressive is the mix of high-end hardware, including smart amplifier technology that delivers louder sound with no distortion and finely tuned software that gives you sound like no other laptop. For your music listening purpose, this is a laptop which checks all the right boxes.
LG Gram
The LG Gram is a laptop is meant to be carried around and is a complete media powerhouse. It has an impressive display to make sure your content and applications show up clearly. The speakers on this laptop are high quality, giving you the freedom to experience movies, music, games and more without plugging in a pair of earphones or Bluetooth speakers. It uses DTS: X Ultra technology to give you crisp, clear and immersive sound, and the best part is that you can use the equaliser to fine-tune your audio to your satisfaction. The laptop comes with an Intel Core i5 CPU, 8GB of RAM and 256GB SSD to ensure that all tasks are managed without a hitch.
Acer Predator Triton
Gaming laptops generally have pretty loud speakers, and the Acer Predator Triton is no different. The exception with this laptop is that DTS: X technology manages the speakers, bringing you rich, immersive 3D audio from the inbuilt speakers themselves. The speakers do a great job of giving you directional audio, which is crucial if you're a gamer. Overall it gives you a listening experience fit for even the most stubborn audiophiles, be it for games, movies or music. Apart from that, the laptop is a performance powerhouse as it packs an Intel i5 10th Gen CPU, a 144 Hz Display, 8GB of RAM and 512GB SSD, along with a GTX 1650Ti GPU.
Mi Notebook Horizon Edition 14
This is a thin and lightweight ultrabook offering from Mi. While the main focus of this laptop is to provide performance and speed when needed, the speakers have not been forgotten. It has two bottom-firing speakers which are quite loud and crisp as they come with DTS audio processing. Since this is a thin and lightweight laptop, you're going to use on travels, and the speakers won't let you down if you've forgotten your earphones. To ensure you get your work done while travelling, the laptop comes with reasonable specifications in the form of an Intel Core i7 10th Gen CPU, with 8GB of RAM and 512GB of onboard SSD storage.
Apple MacBook Air
Apple's Macbooks are known for their great speakers, which can get pretty loud without breaking apart the sound, all the while giving you impressive sound quality. The MacBook Air comes in a minimal and light pack, but that doesn't mean the sound quality has been compromised. Compared to the previous MacBook generation, this MacBook Air has two times the bass and gets 25% louder, as claimed by Apple. This is a laptop fit for versatile users as it can get pretty much anything done without much of an issue. While you can get the Apple MacBook Air in Intel CPUs, you can also get one with Apple's new M1 chip.
ASUS ZenBook 14
If a productivity laptop with great sound is what you audio enthusiasts are looking for, then the ASUS ZenBook 14 is a good choice. It comes with speakers by Harman/Kardon, which offer you good and pretty loud sound quality. For travel, office work, or just sitting at home, the downward-firing speakers will get the job done. The audio has been fine-tuned to make sure you're getting high-quality sound no matter what content you're consuming. To ensure quick performance, the laptop has an Intel Core i5 11th Gen CPU, an 8GB RAM and 512GB NVMe SSD, along with Intel's latest Xe GPUs.