A lot happened at Apple's Back to the Mac event tonight, from a new MacBook Air duo to the unveiling of Mac OS X 10.7 Lion, with the Mac App Store and iLife somwhere in between.
MacBook Air
Incorporating a lot of the low space technology and aluminium unibody construction learnt from the iPad, the new MacBook Air will also gain features like instant on, great battery life and standby time, and reduced weight. The MacBook Air will also have large glass trackpads, with a promise of increased multi-touch possibilities. This time round, Apple has introduced two models, both already available in the US, with the more regularly sized 13.3-incher joined by a smaller sibling, an 11.6-incher. Both MacBook Air models will come with a Software Reinstall USB stick inside the box, allowing for easy restore without the need of an optical drive.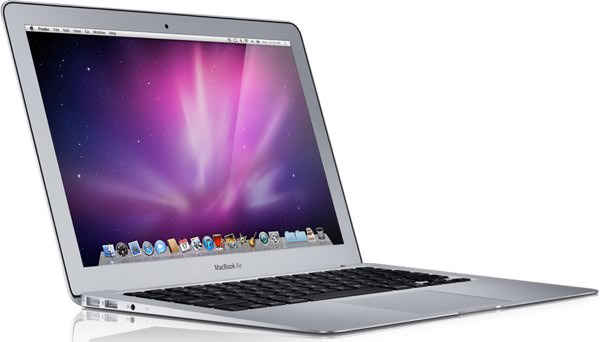 With a 13.3-inch LED backlit display and a 1440x900 resolution, the MacBook Air also sports a Core 2 Duo CPU (1.86GHz or 2.13GHz), NVIDIA GeForce 320M GPU, DDR3 RAM (2GB or 4GB), multitouch trackpad, FaceTime camera, and SSD storage. The will also be available in two solid-state drive configurations, with the 128GB model going for $1,299 and 256GB for $1,599. It weighs approximately 1.3kg, and is measures 0.11-inches at its thinnest and 0.68-inches at its demure thickest. The 13.3-inch MacBook Air is rated to provide 7 hours of what Apple calls "wireless web" time and 30 days of standby time.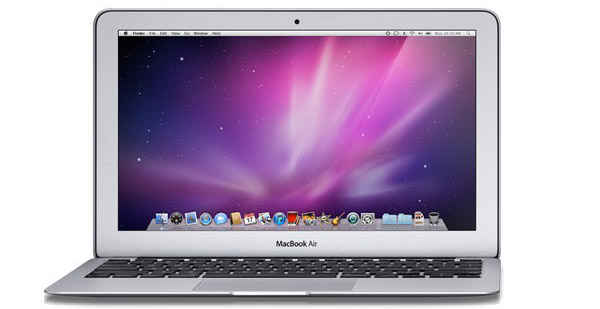 [RELATED_ARTICLE]The smaller MacBook Air has a 11.6-inch LED Backlit display with a 1366 x 768 resolution, and sport many of the larger MacBook's features, including: Intel Core 2 Duo CPU (1.4GHz or 1.6GHz), NVIDIA GeForce 320M GPU, DDR3 RAM (2GB or 4GB), multitouch trackpad, FaceTime camera, and SSD storage. It too comes in two storage models, with 64GB going for $999, and 128GB for $1,199. The smaller MacBook Air has a lower battery life (5 hours wireless web and 30 days standby time).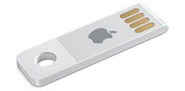 Mac OS X 10.7 Lion
OS X 10.7 Lion will arrive in summer 2011, and so far shows a rather subtle evolution from Snow Leopard. Mac OS X 10.7 Lion learnt something from its smaller sibling, iOS, in much the same way as the MacBook Air from the iPad. What this essentially brings to the table is a more extensive multi-touch control interface, with full-screen touch applications, and access to an App Store – The App Store for OS X – which will arrive in '90 days time' and support OS X 10.6 Snow Leopard. It will work with your iTunes account.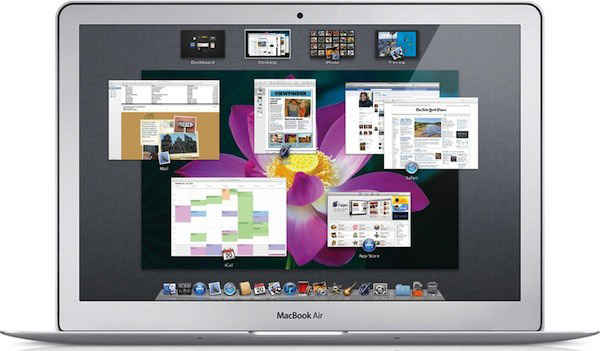 Other new features evident in Lion include a Launchpad application launcher like the iPad, stack-like app-grouping, and the Mission Control unified view, which brings together Exposé, Dashboard, and Spaces (seen above).
Jobs, speaking about the inspiration for the Lion OS, commented: "Lion brings many of the best ideas from iPad back to the Mac, plus some fresh new ones like Mission Control that Mac users will really like. Lion has a ton of new features, and we hope the few we had time to preview today will give users a good idea of where we are headed."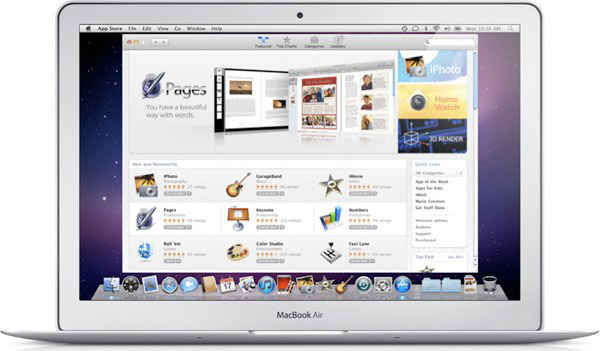 Also introduced was the new iLife Productivity Suite, with new versions of iMovie, iPhoto, and GarageBand. Users can upgrade from the old version for $49, while new purchasers will get it onboard. A FaceTime app, allowing for an integrated video chat experience on OS X 10.6 and 10.7, is also out in beta form today.