An article describing the proposed launch of tri-band 60GHz wireless PCIe technology by means of a partnership deal between Atheros and Wilocity companies.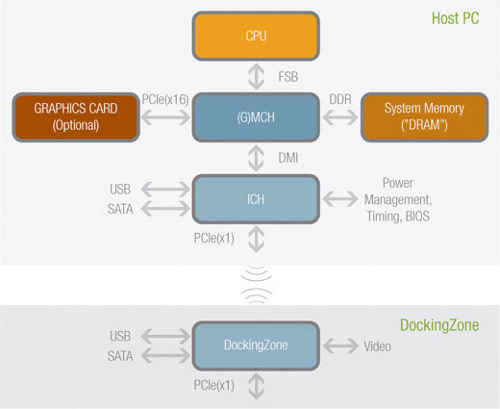 As the number of dual-band (2.4GHz and 5GHz bands) compatible products are making their domineering presence felt across the gadget freaky consumer segment, the geeks and tech savvy have more to cherish. Atheros and Wilocity companies on a partnership deal, have reportedly proposed the release of tri-band wireless solutions that could combine the domineering presence and coverage of Wi-Fi with "the multi-gigabit performance of the Wireless Gigabit Alliance's 60GHz technology."

It is also said that the new gear would be backward compatible and it could see its first implementation as a wireless PCI Express or wPCIe technology. This technology is reportedly developed by Wilocity and is said to enable PCIe devices to be connected wirelessly from outside (as an external device) to a desktop and get their signal reception through a receiver card installed within the desktop. This innovative approach could lead to the advent of external graphics cards and external arrays of hard drives that could run wirelessly, without all that clutter inside your cabinet. Now, the icing on the cake is that, wPCIe technology is rated to push the data transfer rates ranging from 5Gbps up to 7Gbps! No doubt, it is a good idea to plan your next purchase wisely, if this technology happens to hit the market anytime soon!