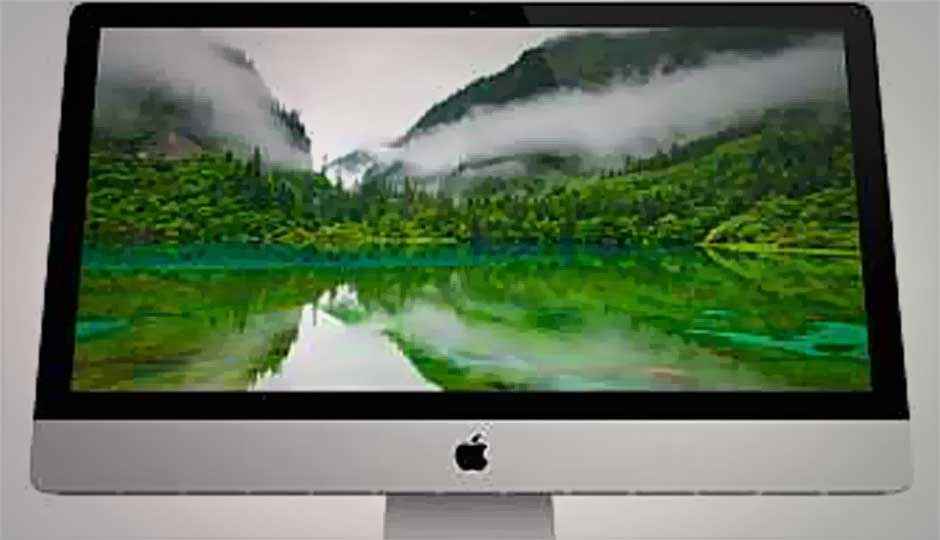 Apple's new redesigned 21.5-inch and 27-inch iMacs may see the light of day by November-December this year, contrary to earlier reports that the new iMac would be delayed until 2013. According to 9to5Mac, Apple's new desktop computers are ready for the scheduled release.
According to the site, the 21.5-inch iMac is already on its way to distributors in the U.S. and other countries and should be available for consumers to pick up by the end of the month. The 21.5-inch iMac will be available on Apple's online retail store towards the end of the month.
The 27-inch model is expected to show up on Apple's online store around the same time as the 21.5-inch iMac but the device is expected to launch in December. It is also expected that the new iMacs will be short in supply at launch but mainly outside the US.
The new iMac is an extremely slim offering, occupying 40 percent less volume than its predecessor, and razor sharp at just 5mm thick at its edge. The display reduces reflection by 75 percent, and is individually calibrated using an advanced spectroradiometer.
The new iMac features quad-core Intel Core i5 (Ivy Bridge) processors that can be upgraded to Core i7. Boasting of dedicated Nvidia GeForce GPUs, it comes with 8GB of 1600MHz DDR3 RAM and a 1TB hard drive as standard. Users can configure up to 32GB of RAM, and up to a 3TB hard drive, or 768GB of flash storage. A Fusion Drive option is also available (flash storage conventional hard drive). They feature two Thunderbolt and four USB 3.0 ports.
Source: 9to5Mac
Also read,