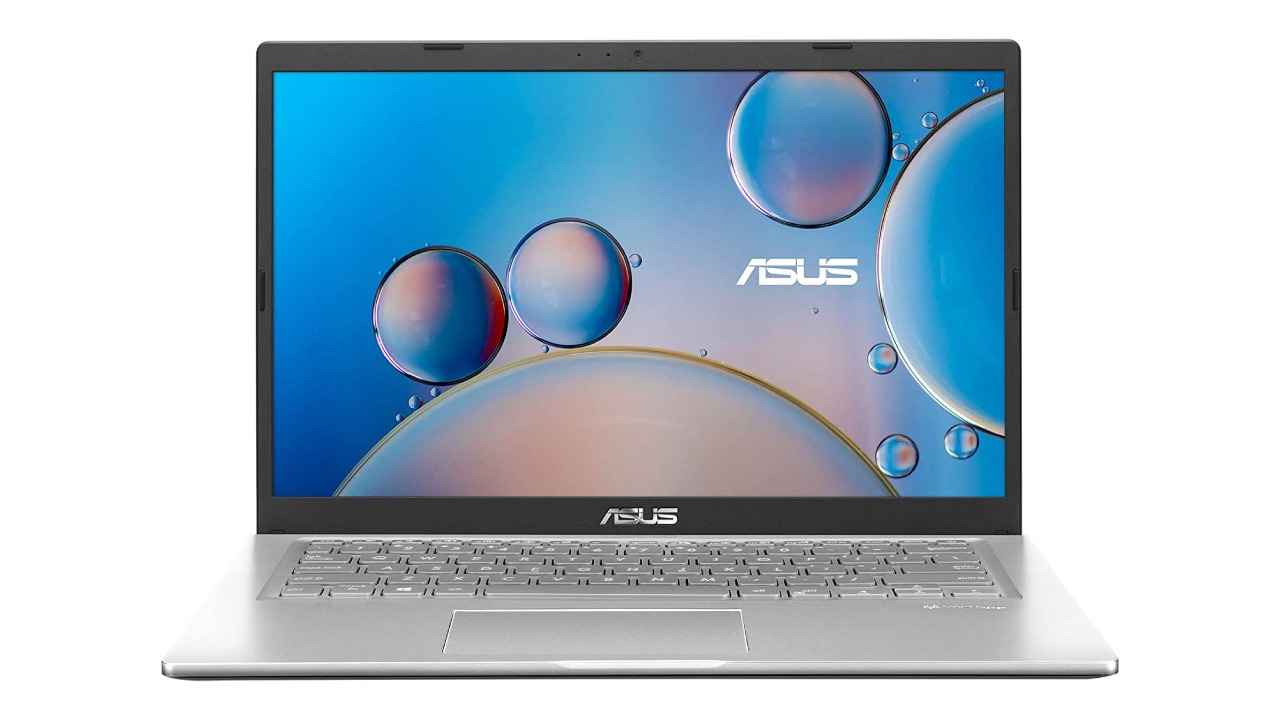 AMD Ryzen processors are slowly getting popular for delivering great performance, along with value for money. One of the biggest advantages that AMD Ryzen offers is that it transfers a lot of the laptop's functionalities to the CPU (as opposed to other processors that have the same on the motherboard). As a result of this, the computer can work at a faster speed and deliver a smoother performance. For working professionals who have to meet strict deadlines, any tool that offers better time management can be a boon. If you're tired of your laptop lagging right when you're about to send out your deliverables, then you need AMD Ryzen based laptops for office use. Here is a list of the same. Note that these products have been curated based on their availability on Amazon and listed features.
Microsoft Surface Laptop 3
The Microsoft Surface Laptop 3 is over two times faster than the Microsoft Surface Laptop 2 thanks to the AMD Ryzen 5 Microsoft Surface Edition Processor. In fact, this 15-inch laptop is equipped with AMD Ryzen 5 3580U Mobile Processor with Radeon Vega 9 Graphics card, which should make it a good option for graphic designers and video editors. The laptop has both USB-C and USB-A ports to help you connect it to displays and docking stations, and to help with charging accessories. The laptop has an interactive touchscreen, and it is optimised with strengthened glass for worry-free daily use. With enhanced dual far-field Studio Mics, users can be heard loud and clear during conference calls or while recording voice-overs. The battery life on this device spans for around 11.5 hours, according to the brand.
HP 245 G7
This AMD Ryzen CPU based laptop is one for users looking for performance at a low cost. The laptop comes with a Ryzen 5 3500U processor known for its good performance in multi-core applications. Apart from that, the laptop has a 256GB SSD, and you can also add a hard drive on your own. This makes for ample space for all your movies, photos and other important documents. The laptop comes with MS DOS preinstalled, meaning you'll have to get a copy of Windows 10 loaded on to it later on. To get the most out of the laptop, install the operating system on the in-built SSD.
Dell Vostro 3405
Here is a 14-inch screen laptop from Dell which comes with an AMD Ryzen 5 3500U processor. The processor is great at handling not just everyday productivity tasks but also for taking care of CPU intensive tasks such as photo and video editing. In fact, you can even get the most out of highly demanding software on this laptop. It comes with 8GB of RAM and 512GB of SSD storage that ensures swift performance and a lag-free experience in a range of applications. For office work, the laptop is ideal as it has a set of well-rounded specifications.
ASUS VivoBook 14 (2020)
Here is a laptop for users on a tight budget that is not only reliable but also stylish. The laptop is equipped with an AMD Ryzen 5 3500U CPU which is capable enough to handle all sorts of light to medium load tasks. It has a 14-inch FHD screen which gives crisp and clear visuals. Paired with 8GB RAM, the laptop should also provide you with dependable multitasking performance. The Asus VivoBook 14 comes with a 1TB HDD, which is quite a lot of storage. The laptop comes with a sleek, thin and lightweight design which makes it a good pick for users on the go.
Acer Swift 3
The Acer Swift is an option for those who want lag-free performance. It comes with a 14-inch full HD display, letting you make the most of software that requires good screens. Additionally, Ryzen 5 4500U CPU is proven to give good performance even on demanding applications and software. Since the CPU is backed by 8GB of RAM, you can expect to get good video editing or photo editing performance out of it. In terms of storage, you get a 512GB SSD, which may seem like less, but in no time will have you wondering how you were doing without an SSD. Acer claims a 12-hour battery life, which, along with the low weight, makes it a viable travel companion.
Lenovo IdeaPad Slim 5
If you're in the market for a laptop that can get things done and is a complete workhorse, then the IdeaPad Slim 5 is for you. It comes with a 14-inch display, making for more productive workflows, while the minimal bezels cut down on ugly black borders around your screen. If you're worried about privacy, the laptop has you covered as it not only comes with a fingerprint sensor on the power button but also a privacy slider on the webcam unit. To enhance productivity, you get an AMD Ryzen 7 4700U CPU, 8GB of RAM and 512GB of fast NVMe SSD storage.