HIGHLIGHTS
Dell has unveiled a brand new Alienware gaming laptop in the 13-inch segment and has also revealed a graphics amplifier which can boost the laptop's gaming capabilities.
Alienware is a well known brand when it comes to portable PC gaming and while it has some really bulky laptops, the upcoming Alienware 13 tells a different story. Dell recently unveiled the latest Alienware which is said to be the lightest the company has ever made. The Alienware 13 will be about 1-inch thick and have a weight of about 2.1 kgs which is way lighter than any of the previous Alienware machines.
There will be three display options available, 1366×768, 1920×1080 and 2560×1440 and will be loaded with NVIDIA's GeForce GTX 860M GPU, traditional hard drive or SSD and Intel's next-gen Broadwell CPUs. The looks are quite similar to the Alienware 14 and for now there is no confirmation as to when the laptop will be officially available.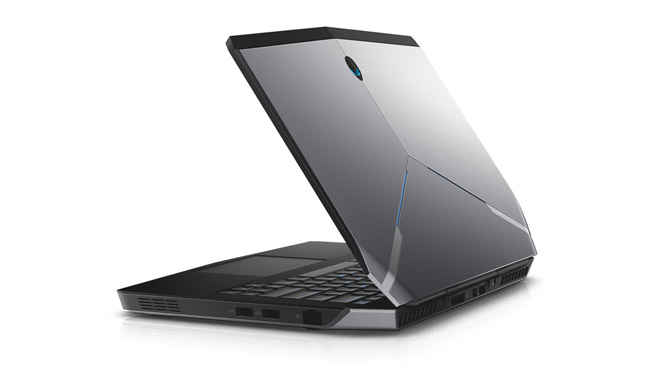 In case you think that the laptop does not enough graphics performance, there is more. Dell has also announced a graphics amplifier made exclusively for the Alienware 13. This amplifier will cost about $299 (Rs. 18,000 approx.) and you can plug it onto the laptop to get that extra graphics oomph. The amplifier has its own power supply and converts the laptop into a high-end desktop that's equipped with a large full size graphics card. It can fit any graphics card from the NVIDIA's GeForce GTX 600 series or AMD's Raedon HD 5000 series and connects via a proprietary USB/PCIE cable which means only the Alienware 13 and future products are compatible.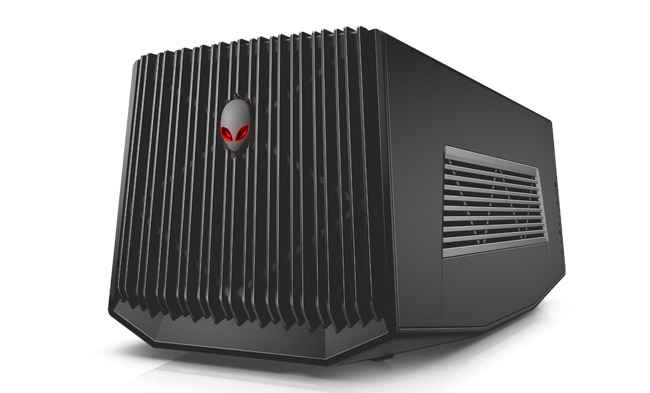 Source: The Verge