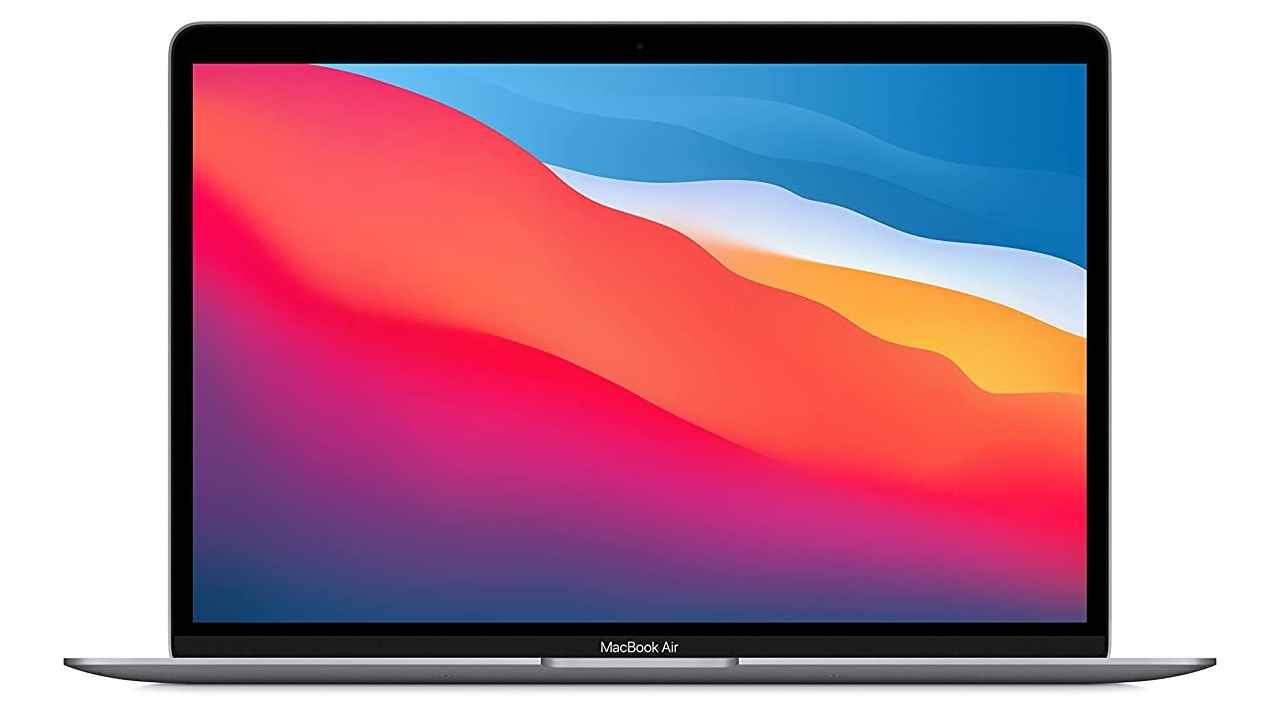 In the market for a premium laptop that offers the finest experience? It is time to invest in a premium Notebook. Premium notebooks from reputed laptop manufacturers feature top of the line components and promise a host of futureproof features. These include lightweight designs, innovative cooling solutions, new silicone technologies, and a focus on productivity and performance. Premium and portable notebooks are quickly becoming a way for manufacturers to showcase their best innovations, which is why some of these notebooks are really good for a range of laptop users. These laptops come with a hefty price tag but also have the style, features and performance to match it. Here are 4 premium and portable Notebooks that you can buy on Amazon.
Microsoft Surface Laptop 3 Intel Core i5 10th Gen 13.5" (34.29 cms) Touchscreen Laptop
Here's a thin and light laptop from Microsoft. It is very portable and packs a 13.5-inch touch screen display. The display is designed keeping productivity in mind. It has a 2496 x 1664 pixel resolution with a 3:2 aspect ratio. This makes the display taller than regular 16:9 laptops and requires less scrolling, which is why it is ideal for web browsing, professional data analysis and scientific research related work. To power a productivity-oriented workflow, there are capable internals such as the Intel Core i5 processor, 8GB of RAM and a 128GB SSD. These can easily power even demanding applications. Incidentally, the laptop deck has a soft touch finish which is a unique feature for any laptop.
2020 Apple MacBook Air
The 2020 MacBook Air is one of the freshest takes on the premium and portable Notebooks. It ditches the traditional processor architecture found on most laptops. Apple uses the M1 Chip, which is an ARM-based processor. This is great for running highly demanding applications and for multitasking purposes as well. The advantage here is that the M1 chip makes short work of any kind of task you plan to use it for. It is a great pick for creatives, engineers, and writers as the processor can easily handle the needed applications. The laptop boasts a bright and detailed display, a newly designed keyboard, 8GB of RAM and 512GB SSD storage. Since Apple has designed the entire system architecture on their own, all hardware and software are optimised for best performance.
ASUS ZenBook 13 OLED (2021) Intel Core i5-1135G7 11th Gen 14" (35.56cms) FHD Thin and Light Laptop
The biggest highlight of this Zenbook is its display. You get a 13.3-inch full HD display, a Backlit OLED panel – this allows the screen to have high response time, deep blacks, and high contrast. The screen is plenty bright and helps you work outside and on the move too. If you work as an artist, a designer, a video maker or a photographer, not only will the 100% DCI-P3, and Pantone validated screen come in handy, but so will the powerful internal components. Despite its slim size, it packs a great processor – the Intel Core i5 11th generation with 4 cores. This allows core intensive applications such as Adobe Photoshop and Adobe Premiere to run smoothly. The laptop also sports 16GB of RAM to ensure smooth operation and fast 512GB NVMe SSD storage.
HP Envy x360 Convertible Touchscreen 13.3-inch (33.7 cm) FHD Laptop
This 2-in-1 option from HP is quite a performer. It has a very professional looking design and makes the most out of the space available. The keyboard is well laid out and stretches to the ends of the deck, which favours the user on small laptops. Despite its size, it has a large enough touchpad. However, you can ditch the touchpad for another input method – touch. The 13.3-inch touchscreen is fast, responsive, and small enough to be flipped around and used as a tablet. As for productivity, the laptop can power any kind of workflow and would look cool in a board meeting. It packs an AMD Ryzen 7 4700U processor – an 8 core chip that can make short work of heavy applications of all types. The 16GB of RAM should be ideal for durable performance in the long run.