Valve, the company behind popular PC gaming platform Steam, has revealed that it will be making three big announcements this week, starting tonight. A message in the Living Room section of the Steam website states, "Last year, we shipped a software feature called Big Picture, a user-interface tailored for televisions and gamepads. This year we've been working on even more ways to connect the dots for customers who want Steam in the living-room. Soon, we'll be adding you to our design process, so that you can help us shape the future of Steam."

The website currently shows three mysterious images of circles to tease the announcements. It seems likely that at least one of them will be about the Steam Box, Valve's 'console' that is essentially a readymade PC that's easier for users to connect to their TVs without worrying about components and upgrades. However, the Steam Box may not actually be a product but rather a concept so that other hardware manufacturers can start making living room friendly PCs as well.

Looking at Valve's intense focus on making PCs more user-friendly and bringing them into living rooms as an alternative to consoles, it wouldn't be risky to assume that the other announcements will have a similar air to them as the Steam Box. 'Big Picture' came out of beta in December last year and is now a built-in feature in all Steam desktop clients. Enabling the feature provides users with a new interface specially designed for use with a controller, that runs in full-screen with larger icons and fonts. The 'Big Picture' mode is targeted at users who want to connect their PCs to an HDTV (like a console) and play games using controllers.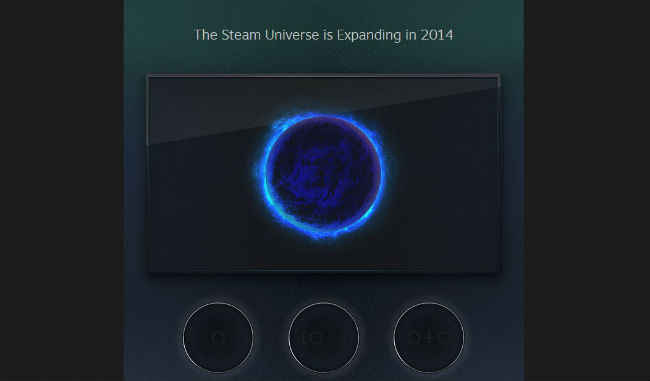 Apart from the Steam Box, here are three other things that Valve could announce:

A Steam OS built on Linux

Valve's boss, Gabe Newell has made his distaste for Windows 8 very clear, terming it as "a catastrophe for everyone in the PC space." Valve has also been slowly porting over games to Linux and it wouldn't be too much of a surprise if Valve announces a new Linux based OS specially designed (like Big Picture) for the living room and HDTVs.

Exclusive Titles

The main reason why Linux is not used by many gamers is that there aren't many games released for Linux, especially not the new AAA titles. In order to make its Linux based OS more of a threat to consoles, Valve could announce some big third-party exclusives for the Steam Box. Considering the solid relationship Valve has with game studios, it wouldn't be too far-fetched to assume that it could strike up an exclusive deal with some PC-centric studios like Creative Assembly (Total War: Rome 2), Bohemia Interactive (ARMA 3) or Firaxis (Civilization V, XCOM: Enemy Unknown).

HL3 Confirmed!

You knew this was coming. Valve announces 3 (three!) big pieces of news and Half-Life 3 isn't a part of that? Unthinkable! But more seriously, if Valve indeed wants to make Steam Box mainstream as quickly as possible, it couldn't do any better than by making Half-Life 3 a Steam Box (and PC) exclusive. This could be as powerful as a Halo game for the Xbox or a God of War title for the Playstation, individual titles that could help drive sales of gaming hardware, especially when neither of the upcoming next-gen consoles have any spectacular launch titles in store.

Valve's first announcement will be made public tonight at about 10:30. What do you think Valve has in store for us? Sound off in the comments below or tell me on Twitter @postwar