Tom Clancy's Ghost Recon Frontline is the next title in the iconic Ghost Recon Franchise from Ubisoft. The game which has been a tactical team-shooter will be switching genres and turning into a Battle Royale game much like PlayerUnknown's Battlegrounds (PUBG), Call of Duty: Warzone, Fortnite, Apex Legends and the million others who're cashing in on the popular genre. In Tom Clancy's Ghost Recon Frontline, players will be dropped on to Drakemoor island, a massive open world that boasts of diverse biomes. The map is big enough to support more than a 100 players and won't be your average Battle Royale title. Ghost Recon Frontline will be available on Xbox Series X|S, Xbox One, PlayStation 5, PlayStation 4, Stadia, Luna and Windows PC with full cross-play support at launch.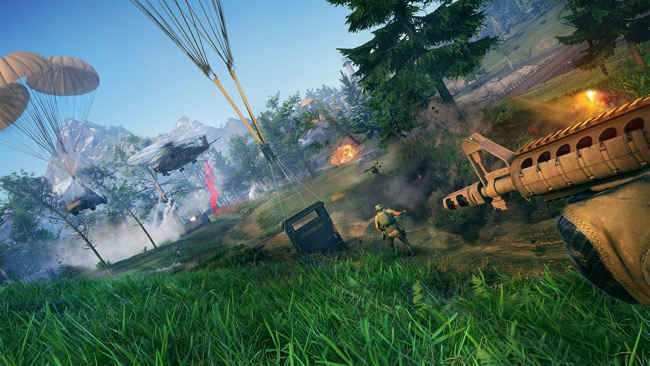 Tom Clancy's Ghost Recon Frontline
Being a Ghost Recon game, Frontline will be a Battle Royale game but with a twist. Gameplay will be enriched by all the tactical elements that the Ghost Recon series is known for. Players will be grouped together in teams of three and they will get to choose from multiple classes of contractors. At launch, there will be three classes of contractors available:
Assault Class - For close quarters combat proficiency and for being tanky..
Support Class - For fortifying positions and protecting teammates.
Scout Class - For large area reconnaissance, revealing enemies and messing with them from a distance.
More classes will be unveiled over time. If the developers take a page out of Rainbow Six Siege (which is also a Ubisoft title) then we could probably end up with 60+ contractors over time. Since Frontline will be free-to-play, you can expect it to follow the games-as-a-service (GaaS) formula. So prepare yourself for tonnes of DLCs, cases, battle passes and what not.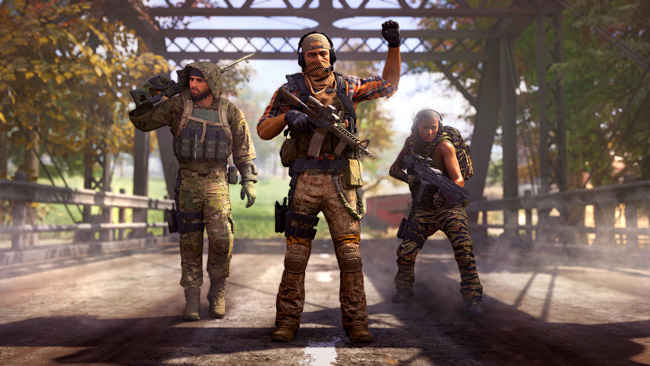 Drakemoor island, the open world map on which Ghost Recon Frontline will be played out, can host more than a 100 players. The objective is to collect enough intel that's spread around the many landmarks situated across multiple biomes on the island. Once a team has gathered enough intel, they can head to a drop zone and call for extraction. Calling for extraction will light you up like a christmas tree for every other squad on the map. At which point, their sole objective would be to intervene and make your life hell.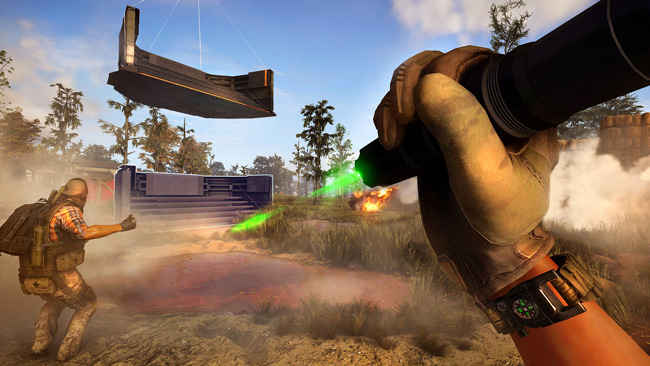 Thankfully, this is a Ghost Recon game. Which means that you get to leverage any of the tactical tools that you have at your disposal. Ubisoft promises a large set of tactical support tools, so there's plenty to help you bunker down and defend yourself until extraction arrives. And if in the heat of the battle, you feel that you didn't do justice to yourself or your team by picking the right contractor class, then you can switch at any time and continue the fight. Essentially, the game feels like a Battle Royale with cheat codes. Except, everyone gets to use the cheat codes. Additional game modes will also be available.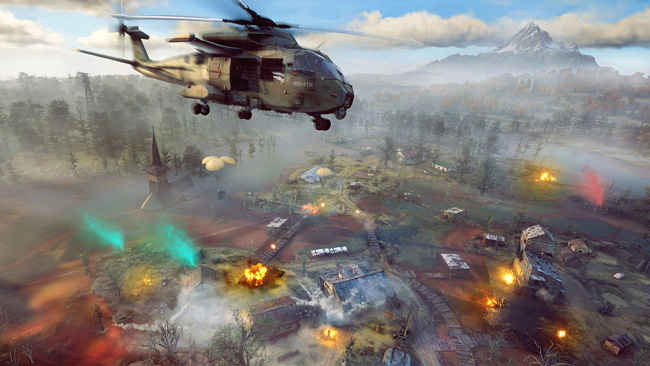 "We can't wait to see players' reactions during the first test of Ghost Recon Frontline. We will be working hard to adjust the game accordingly throughout the several live phases planned before launch, as we want to deliver the most polished and entertaining experience possible for players," said - Bogdan Bridinel, Creative Director at Ubisoft Bucharest.
Closed Beta (Europe Only… Boo!)
The first test for Tom Clancy's Ghost Recon Frontline will be held from October 14th to 21st for PC players in Europe. If you're from India, you could possibly use a VPN to play the game provided you don't end up facing latency issues. Or you could simply wait and try out the game when Ubisoft opens up additional regions for later tests. Players can head to ghostreconfrontline.com to register for the game tests.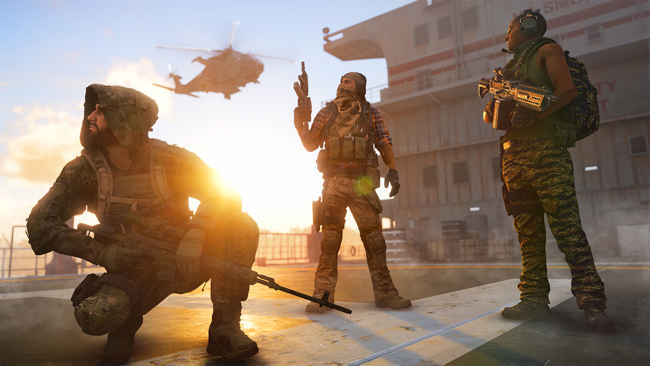 Free Ghost Recon Game and DLCs (Yaay!)
Ubisoft is celebrating the 20th Anniversary of the Ghost Recon franchise by giving away the first Ghost Recon game for free on Ubisoft Connect. Also, if you happen to own Tom Clancy's Ghost Recon Wildlands then you can get the Fallen Ghost DLC for free and folks who own Tom Clancy's Ghost Recon Breakpoint can get the Deep State Adventure DLC for free on Xbox Series X|S, Xbox One, PlayStation 5, PlayStation 4, Stadia and Windows PC.