News
THQ to file for bankruptcy, will continue to publish games
THQ, the video game developer and publisher, famous for games such as the Saint's Row series, Homefront and the Warhammer 40K series, has announced that it will be filing for bankruptcy. However, the American company also clarified that it will continue t
Nikhil Pradhan
| Published 20 Dec 2012 17:20 IST
THQ, the video game developer and publisher, famous for games such as the Saint's Row series, Homefront and the Warhammer 40K series, has announced that it will be filing for bankruptcy. However, the American company also clarified that it will continue to publish games and will continue work on forthcoming games such as Homefront 2, Metro: Last Light and Saints Row 4.
A statement from THQ explains that it is filing for Chapter 11 bankruptcy which entails restructuring of the company and its sale to Clearlake Capital Group, an investment company. With respect to the above games that are still in the pipeline, and their developers, the THQ statement mentions, "The company remains confident in its existing pipeline of games. THQ maintains relationships with some of the top independent development studios around the globe. As part of the sale, the company is seeking approval to assume the contracts of these studios, and Clearlake will assume these contracts."
THQ was founded in 1989 and has been a recognized name in the video games industry for some time now. However, the last three years haven't been good to the company with its high-profile launches such as Homefront and Darksiders 2 not raking up massive sales numbers. In recent weeks, however, THQ was the subject of some good news when it was revealed that its Humble Bundle compilation of seven games had generated around $5 million in sales, a news that also helped their stock price jump up by 60%.
The THQ news closes out a particularly bad year for gaming studios with high profile shut-downs including 38 Studios (Kingdoms of Amalur: Reckoning) and Bizarre Creations (Project Gotham Racing, Blur).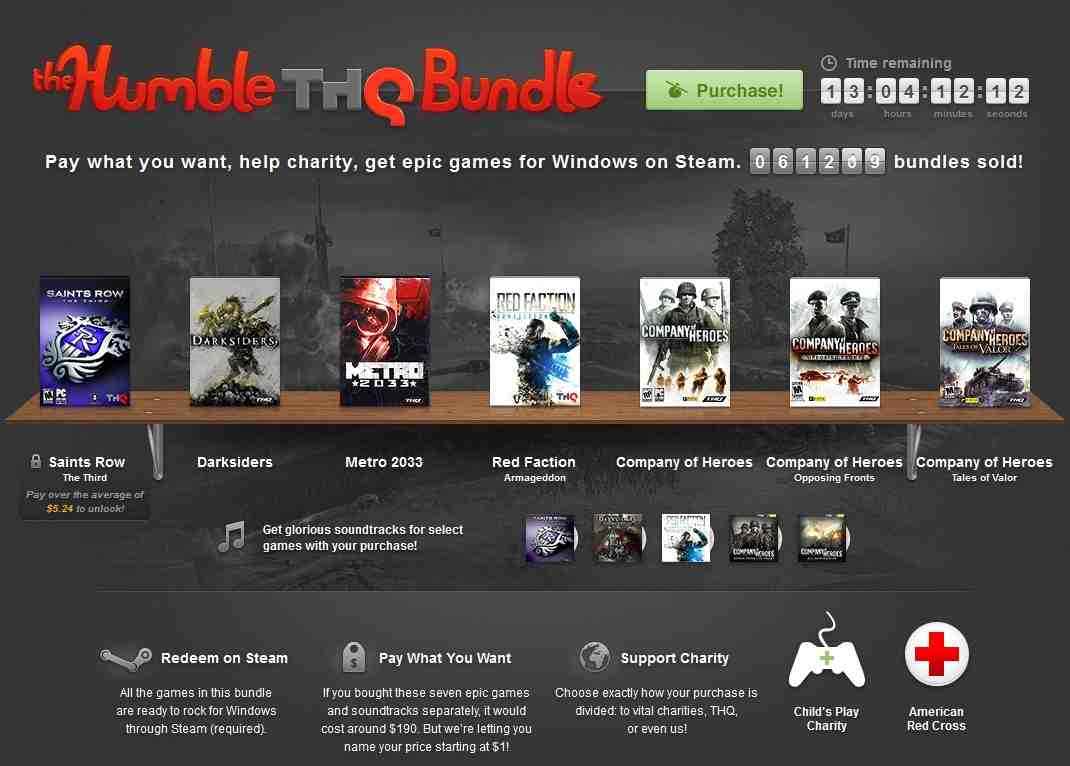 Source: Rock Paper Shotgun, THQ, Joystiq