News
Nvidia launches yet another budget Fermi-based GPU - GeForce GT 440
Nvidia has announced yet another Fermi-based GPU which targets an even lower price segment than the GTS 450, called the GT 440. Based on the same GF106 core as the GTS 450, the GT 440 is aimed at casual/budget gamers. For now, the product is available onl
Abhinav Lal
| Published 18 Oct 2010 15:19 IST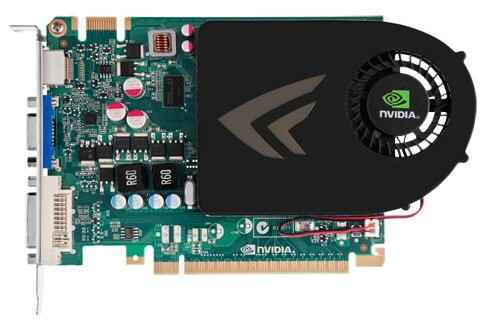 Nvidia has announced yet another Fermi-based GPU which targets an even lower price segment than the GTS 450, called the GT 440. Based on the same GF106 core as the GTS 450, the GT 440 is aimed at casual/budget gamers. For now, the product is available only to OEMs for desktops, but is expected to be priced at less than $100 while delivering Nvidia PhysX, CUDA, and 3D Vision technologies.
Check out the specifications below:
192-bit memory controller (bus)
144 stream processors (CUDA cores) @ 1189MHz
i) 1.5GB GDDR3 @ 1600MHz memory clock
ii) 3GB GDDR3 @ 1800MHz memory clock
594MHz core clock
DirectX 11 compliant
DVI, D-Sub, HDMI output
56W TDP
SLI support
[RELATED_ARTICLE]While the card does seem marginally underpowered, it might just deliver on Nvidia's new trend of providing value for money graphics processing that it started with the overclock-happy Nvidia GTX 460. The speedy memory clock is certainly impressive and unconventional. Nvidia gushed about the GT 440's bang for your buck, and was quick to point out its efficacy at such memory-intensive strategy games as Sid Meier's latest – Civilization V:
"Nvidia GeForce GT 440 delivers unparalleled game realism with incredibly detailed characters, terrain, and game environments on hot titles like Civilization V."