The console wars are not just limited to the hardware side of things. The battle pretty well spills over to the exclusive titles as well, this time with Forza Motorsport and Gran Turismo going head to head. In the latest bit of information shared by Polyphony Digital Inc., Gran Turismo 6 will feature a whole bunch of exclusive concept cars from almost all the popular car makers, as well as some design houses and global brands.
Called as the "Vision Gran Turismo"collaboration, this is to celebrate 15 years of Gran Turismo, during which it sold 70 million copies. The press release says, "Design teams from Alfa Romeo, Alpine, Aston Martin, Audi, BMW, Bertone, GM Design, Honda, Infiniti, Italdesign Giugiaro, JORDAN Brand, Mercedes-Benz, Nike, Nissan, Peugeot, SRT(Chrysler), Volkswagen and Zagato will create concept models giving a unique insight into the future of the automotive sector. Their designs will then be recreated as working cars for the new Gran Turismo 6 game due for release on 6th December, 2013."
Some of the exclusive cars are detailed as well.
BMW Vision Gran Turismo, an exclusive virtual concept derived from the BMW M genes will be a part of the game. "Gran Turismo and BMW share a genetic passion for cars – both modern and classic," says Adrian van Hooydonk, Senior Vice President BMW Group Design. "I've followed this racing game franchise from its beginnings and am extremely excited about the increased visual realism of Gran Turismo 6 and its incredibly authentic driving experience."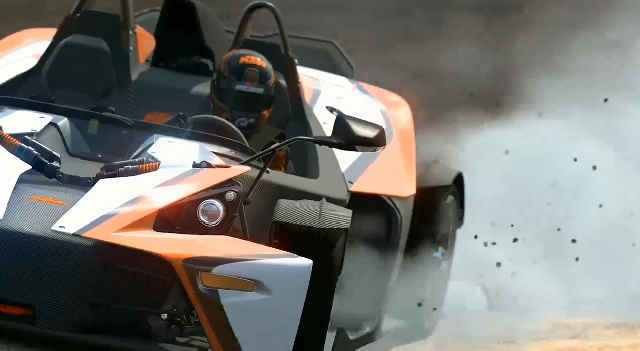 Gran Turismo 6 will feature a rip-roaring selection of cars, including the exclusives that will be available as DLCs
Volkswagen tweaked the Golf GTI to make the Golf GTI Vision Gran Turismo. The Alfa Romeo 6C Biposto Vision Gran Turismo is designed for this game by the team responsible for the Alfa Romeo 4C. For those who love the classics, this car from the 1930's will be a sure delight. Mercedes-Benz AMG brings its own Vision Gran Turismo, while Nike makes an surprise entry automotive design, with the revolutionary concept vehicle, Nike ONE.
We are quite sure that this isn't the final list, and surely there would be more surprises along the way, as we get closer to the release date. Gran Turismo 6 for the PlayStation 3 will be launched on 6th December 2013.
Polyphpny Digital has released a video as well, to mark the announcement of these exclusives. You can watch that here.