Streaming has changed the way we consume content. We have movie and TV show streaming services like Netflix, Prime Videos and Hostar and game streaming services like PlayStation Now, GeForce Now, and others. It was rumoured that Google wants a piece of the game streaming pie and it looks like the rumours were right. Google has announced Project Stream in partnership with Ubisoft for the testing phase. The game that will be available on the service is the upcoming Assassins Creed Odyssey. The test phase of the services will kick off on October 5 in the US only and will be available to a limited number of participants.
On its official blog google says, "We've partnered with one of the most innovative and successful video game publishers, Ubisoft, to stream their soon-to-be released Assassin's Creed Odyssey to your Chrome browser on a laptop or desktop. Starting on October 5, a limited number of participants will get to play the latest in this best-selling franchise at no charge for the duration of the Project Stream test".
Gamers can use a PS4 or Xbox One controller with the PC to stream the game on Chrome in addition to the keyboard and mouse.
If you are wondering why Google chose Assassins Creed Odyssey for the project, the company says, "The idea of streaming such graphically-rich content that requires near-instant interaction between the game controller and the graphics on the screen poses a number of challenges. When streaming TV or movies, consumers are comfortable with a few seconds of buffering at the start, but streaming high-quality games requires latency measured in milliseconds, with no graphic degradation."
So it looks like Google will be working on solving the biggest problem with game streaming – lag. Minute to minute response is crucial in gaming and one of the biggest hurdles. A stable hard-line internet connection can help with this but a stable internet connection is hard to come by in a country like India. For Project Stream to run smoothly, Google says you will need an internet connection capable of 25 megabits per second, and of course, you must be 17 years of age.
Google's blog goes on to say, "The technology and creativity behind these AAA video games is extraordinary—from incredible detail and life-like movement of the characters' skin, clothing, and hair, to the massive scale of the world in which the game unfolds, down to every last blade of grass. Every pixel is powered by an array of real-time rendering technology, artistry, visual effects, animation, simulation, physics and dynamics. We're inspired by the game creators who spend years crafting these amazing worlds, adventures and experiences, and we're building technology that we hope will support and empower that creativity".
From the trailer above it looks like the game is running in 1080p at 60 frames per second. The fluidity of the game looks too good to be true however, we will wait to check out the service before passing a judgement on its performance.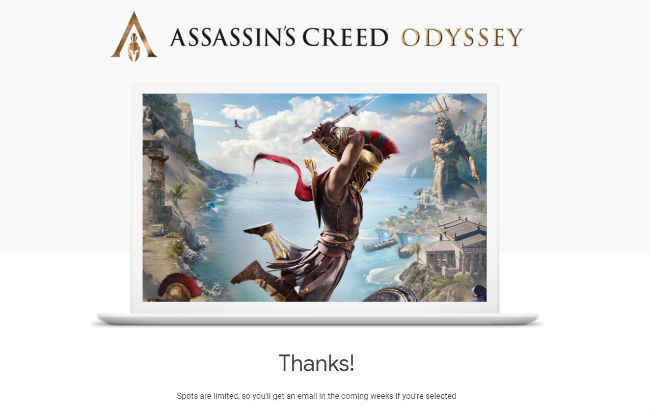 When it comes to game streaming services PlayStation Now announced the ability to download PS4 and PS2 games on a PS4 console for those that would rather download the games and play instead of streaming. You can read more about that here. Information circulating the internet also says that Microsoft is looking to invest heavily in game streaming for the next generation Xbox console.
We have also seen a game streaming service for mobile devices called hatch. The service is expected to launch in India soon and you can check on the details of the service here.