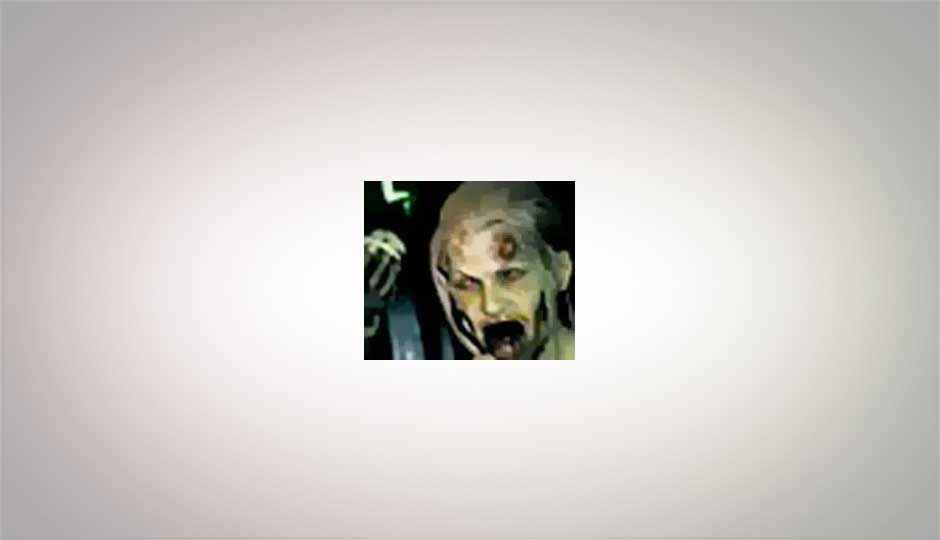 Gearbox
Duke Nukem Forever will be arriving soon, and current developers – Gearbox Software – wants to make sure that everyone who worked on the game during its off-and-on 11-year development period gets their credit.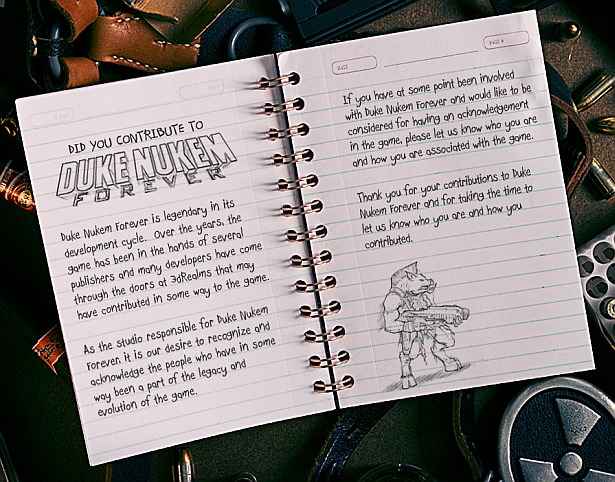 To this end, Gearbox has created a microsite where those who contributed to Duke Nukem Forever in someway can describe their role in the development. This attempt at accurate credits is very honourable of Gearbox, and the move will certainly garner them some kudos in the gaming industry.
Skyrim to get first look, Rage gets new trailer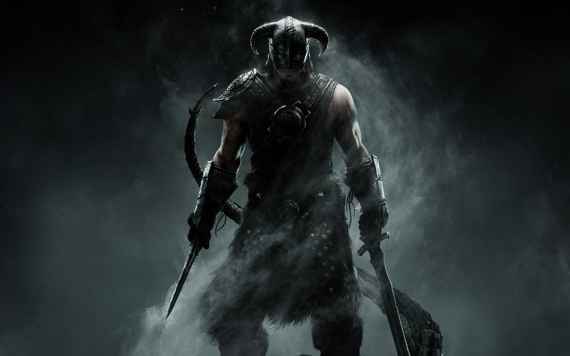 [RELATED_ARTICLE]Elder Scrolls V: Skyrim will be getting some new screenshots and gameplay videos soon (little over an hour from now), which can be seen at the game's site soon (a countdown marks the moments until).
Bethesda and iD Software have also released a new trailer of Rage, due out on September 13th. The highly anticipated shooter's trailer features an original track, Burning Jacob's Ladder, by singer Mark Lanegan (of Screaming Trees, Queens of the Stone Age, and Gutter Twins fame).
Click next to know the Gears of War 3 release date, catch the gory Dead Island trailer, and more…
Gears of War 3 gets official release date
GoW3 finally has an official worldwide release date – September 20th. Till then, third-person shooter fans can enjoy Epic Games' most recent offering – Bulletstorm, and its irreverent but critically-acclaimed gameplay.
Dead Island Trailer
Check out the newly released Dead Island trailer below (the first is the original, the second is reversed for temporal accuracy!) , for your recommended daily dose of fear. The survival-horror first person shooter is one of the most anticipated games of 2011, and will be due out only be August 2011, after years of development.
GT5 update
[RELATED_ARTICLE]Gran Turismo 5 fans who've been suffering from the many bugs in the game will be glad to know that Sony Computer Entertainment and Polyphony Digital have introduced the latest update to the game, taking it to GT5 v1.06. There are also innumerable new features added to the game, making it more complete, and more exciting.
Some of the biggest new features are listed below:
Remote racing – this will allow you to start an automated B-spec race online, gaining rewards against yours and your contact's "My Drivers". This can also be done from your browser, by going to gran-turismo.com, remotely controlling your console.
Course Maker goes Online – this will allow you to use any tracks you have created with Course Maker online, and, can even generate new courses on the spot.
Performance Points – online races now feature Performance Points (PP), a numerical index of a car's performance for online races. This can be used to set entry limits for online races, etc.
Increased Rewards and Experience Online – More rewards and experience can now be gained from online racing
Extra Event Settings for Online Races – users can now utilize settings like "Auto Race Start Cycle" and "Tire Wear/Fuel Consumption" to modify just how their online races work.
Increased Penalties for Special Events – users will now get penalized for more errors, such as driving off course and hitting walls, etc., when playing in Special Events.
Car Loan in Events – users can now borrow cars from their Friends, in A-Spec, B-Spec and GT Mode.
Extra Car Settings – users can now adjust gear ratios, power limiters, weight distributions, etc.,
Multi-Monitor Feature – users can now play on multi-monitor setups.
There have also been changes and additions to GT5's gameplay, as well as tuning of the game's AI.
The update loaded by signing into PSN.