Fresh out of the confirmed rumours oven, developers Bethesda have announced the next instalment in the hugely popular Elder Scrolls series. It's called Skyrim Lands, and the release date is an easy to memorise 11/11/11 - we're not sure if the number holds some special significance in the game, or is just fancy to look at.
The site for Skyrim Lands just went live as well, check it out here, although there is little more than a video of the game, you can register on the Facebook page. There is an inactive (as of now) link for pre-ordering, that might be of use to hardcore fans. For all you fans, here's a look at where Skyrim is on the map of Tamriel. Oblivion was based on the land of Cyrodil, while Morrowind was based on its namesake.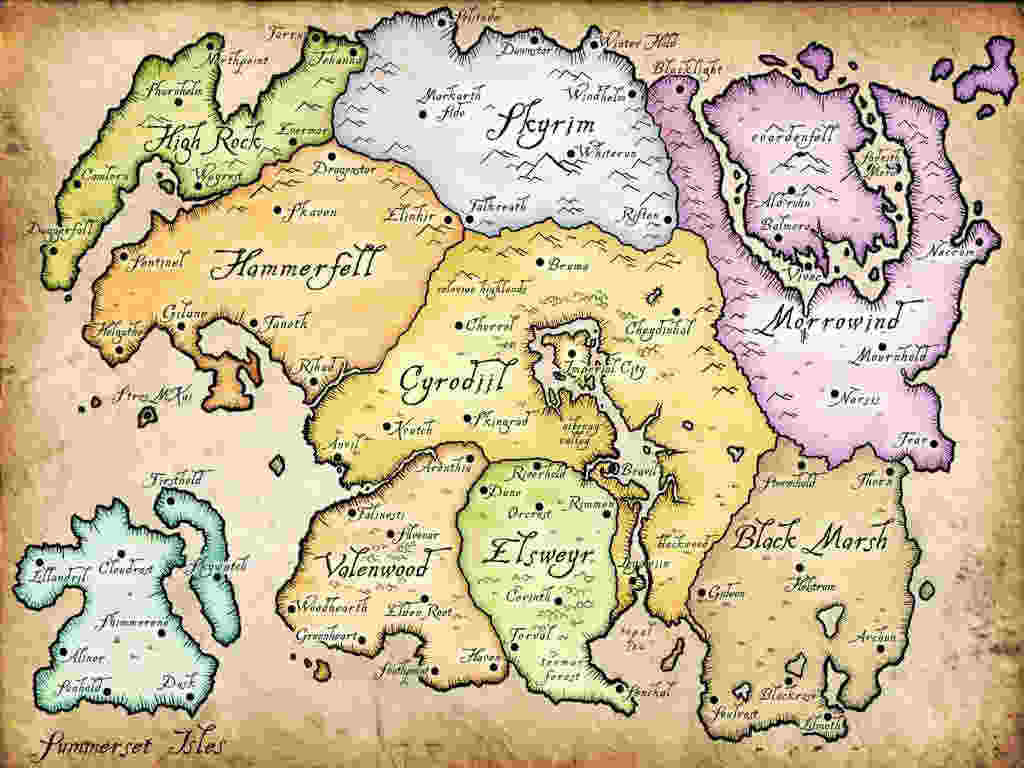 Details are understandably scarce, but the developers have revealed that Skyrim Lands will be a direct sequel to Oblivion, that released in 2006. There is an ominous voice over during the video scene, speaking of the sons of Skyrim, and their link to the Oblivion gates that we encountered in fourth instalment in the series. It is obvious, that dragons are involved, meaning that, you can safely add another dangerous foe to the already unforgiving lands of Tamriel.
For those who don't know - shame on you! The Elder Scrolls is a franchise much revered by most gamers. For RPG fans, it is much more - after all, how many other RPGs offer as open a world, with as unique playing mechanics? There's the Gothic series, the Neverwinter series - sure - but those offer a third person perspective, unlike the first person experience offered by the Elder Scrolls games - somewhat of a rarity in this genre. Morrowind, followed by Oblivion, captured quite a few first-person junkies looking for a slightly more story-centric game than your regular shoot-em-up first person. Others were drawn by the deep world, numerous crisscrossing, and sometimes conflicting plot and mission options. Another nicety was the character levelling system, besides gaining experience points, skills level up in proportion to their use. Therefore, if you want to be a more proficient sword fighter, simply use your sword in combat more often!
Both Morrowind and Oblivion were therefore, hugely popular. There are strong marketing pluses to milking a great franchise - after all, there's no need to publicise something that everyone is waiting for, right? Neither is it bad for gamers - more of the same is always good, when the "same" is excellent! This points to yet another game, and four years down the line, Bethesda have delivered...err announced a delivery.