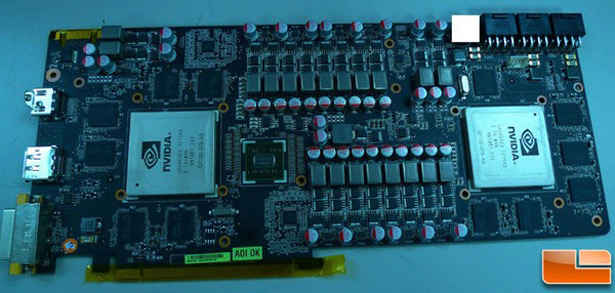 Want to heat up your house this coming winter? We've got the perfect, least economical solution for you. Remove your computer case, shove an Asus Mars 2 GPU in there, and what do you get? Central heating! And removing the case is not just to allow for better heat dissipation (read: into your house), but also to allow that HUGE board to fit.

How? The Asus Mars 2 is a dual Nvidia GTX 480 GPU! Exactly what every deep-pocketed gamer living in a place of extreme altitudes or latitudes, who doesn't have central heating and has no qualms about consuming enough energy to power a small country, has been looking for!

Fed by three 8-pin auxiliary connectors, this GPU will give anything else on the market a run for its money, when it comes out. For now, we'll enjoy nature's heating, while it lasts. Or get your hands on the Asus Ares, which is unfortunately, not as hot!