Angry Birds Star Wars has got a new update this week. It has incorporated Lando Calrissian in bird form. This unique character can blast three bolts as his closest associate Han Solo bird. The bolts are let loose at once instead of one by one. The bolts are sent in different directions: two diagonals and one straight-on shot. This new Angry Birds update also has special power-ups that are activated in the same way as the Millenium Falcon attack.
Angry Birds Star Wars game updates are sent out free for regular game players. The new updates will be visible to the user when he starts the game. A Spin Wheel will appear that will give the user a choice of new set of weapons. The new weapons included are a thermal detonator which is like a time bomb, a hologram projector that allows you to use a hologram of the same bird, a power-blast weapon and a Force-charged slingshot that enables the user to shoot the birds at twice the speed.
These new weapons are available are available across levels and can be attached with any character in the game. These weapons run out and are not free. The users will need to keep track of their power up belt to check the status of the weapons to ensure that they don't run out. The new weapons takes away the character's normal power and can also be stacked.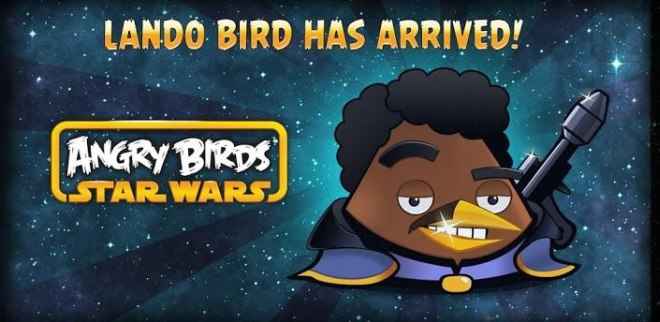 Source: Slashgear