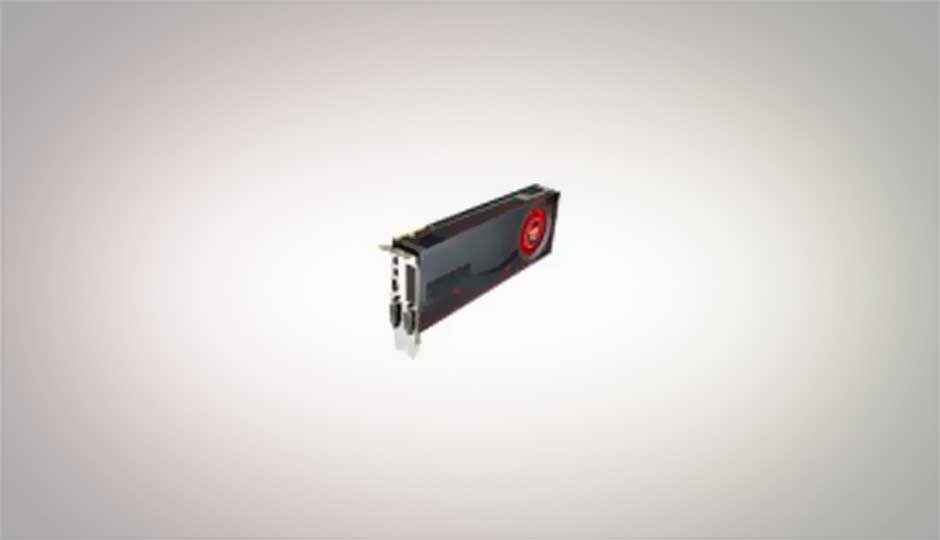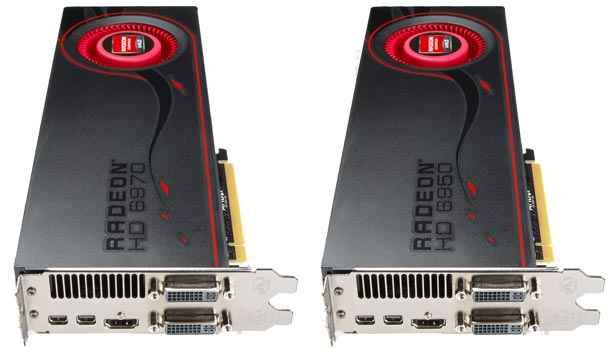 Arriving as rumoured on the 15th of December, the AMD Radeon HD 6900 series has landed with the HD 6970 ($369) and HD 6950 ($299), replacing its previous generation of high-end performance GPUs – the HD 5800 series.
Built on the Southern Islands 40nm Cayman GPU, the HD 6970 and HD 6950 are two of the three top-end AMD Radeon GPU cards announced in the HD 6900 series, with the dual Cayman GPU HD 6990 expected to launch in January 2011.

With the launch, the HD 6970 will become AMD's flagship single-GPU card for now, ousting the HD 5870 (though that will still be available on shelves for a while). In terms of pricing ($369) however, it falls in between the already-aging-Fermi GTX 480 ($410) and the new-and-improved-Fermi powerhouse GTX 570 ($350).

Still stuck on the 40nm process after having to abandon the 32nm TSMC node, AMD knows it can't compete with the GTX 580 on the level playing field of a single GPU, and for now, the dual GPU HD 5970 remains its aging performance flagship. The dual-GPU Antilles HD 6990 will replace the HD 5970 soon enough, but until the Northern Islands and the 28nm GPUs come out (and Nvidia with its own 28nm GPUs – including the GTX 680), it looks like AMD will have to bow to the GTX 580 in single-GPU performance for a while.

Reviewers across the web are calling the HD 6900 series a serious refresh over the previous generation, with some going so far as to say it has the most architectural and feature improvements in one generation since AMD ATI introduced its first DX10 GPU, the HD 2900.
| | | | | | |
| --- | --- | --- | --- | --- | --- |
| GPU Model | AMD Radeon HD 6970 | AMD Radeon HD 6950 | AMD Radeon HD 6870 | AMD Radeon HD 6850 | AMD Radeon HD 5870 |
| Stream Processors | 1536 | 1408 | 1120 | 960 | 1600 |
| Texture Units | 96 | 88 | 56 | 48 | 80 |
| ROPs | 32 | 32 | 32 | 32 | 32 |
| Core Clock | 880MHz | 800MHz | 900MHz | 775MHz | 850MHz |
| Memory Clock | 1.375GHz (5.5GHz effective) GDDR5 | 1.25GHz (5.0GHz effective) GDDR5 | 1.05GHz (4.2GHz effective) GDDR5 | 1GHz (4GHz effective) GDDR5 | 1.2GHz (4.8GHz effective) GDDR5 |
| Memory Bus Width | 256-bit | 256-bit | 256-bit | 256-bit | 256-bit |
| Frame Buffer | 2GB | 2GB | 1GB | 1GB | 1GB |
| FP64 | 40269 | 40269 | N/A | N/A | 40299 |
| Transistor Count | 2.64B | 2.64B | 1.7B | 1.7B | 2.15B |
| Process | TSMC 40nm | TSMC 40nm | TSMC 40nm | TSMC 40nm | TSMC 40nm |
| Price Point | $369 | $299 | $239 | $179 | ~$349 |
New features over HD 5800 and HD 6800 series:
Morphological and Enhanced Quality Anti-Aliasing – While morphological anti-aliasing was introduced in the HD 6800 series and Catalyst 10.10 drivers, AMD has now brought its equivalent of Nvidia's multi-sample anti-aliasing to the HD 6900 series
Dual Graphics Engines and 8th generation tessellator – AMD has divided work between two graphics engines by design to allow for up to two primitives and 32 pixels per clock per cycle, and its new latest/fastest tesselator promises up to 2.9X tessellation performance from the previous generation
VLIW4 architecture – Switching from VLIW5, the new space-conserving and efficient design allows for more SPUs (with fewer SPs per SIMD) to be squeezed into a single die, improving performance. The four-way co-issue allows for better utilization than VLIW5 design, resulting in 10%improvement in performance
PowerTune – User defined core clock management for performance-priority power efficiency, giving users to ability to define a maximum power draw
Asynchronous dispatch – Catching up with Nvidia's multiple kernel execution, AMD goes one up by allowing independent threads/applications to issue parallel-executed kernels, much improving DirectCompute and OpenCL performance
Better OpenGL and OpenCL support
HDMI 1.4a and DisplayPort 1.2 support
2GB GDDR5 RAM – More "off-chip buffer" to handle what the cache access RAM can't
Improved Local Data Store fetching and new dual bidirectional DMA engine – Improving memory and caching performance
New render back-ends – Increase write operations, giving twice the speed of 16-bit integer operations, and four times the speed of 32-bit floating point operations
BIOS toggle switch – Allows user to return BIOS changes to default directly
Unified Video Decoder 3 (UVD3) – Dedicated video playback accelerator to improve HD/online/Blu-ray video decoding performance, including post-processing and colour correction
Everything put together, AMD's Cayman looks to be a well-thought design that is readier to take on the future of gaming, tessellation, direct computing, ray-tracing, and hardware encoding than the previous generation, while maintaining power efficiency. The HD 6970 compares well against the GTX 570, matching it as often as losing to it or beating it. The HD 6950 however falls in a class of its own, offering tremendous value for money with no real competitor at its price point apart from the soon to be retired HD 5870 itself – making it the better bet of the two Cayman cards.
The only reaction from Nvidia the introduction of these into the market cards might bring is a drop in the GTX 570's price or the development of a GTX 565, but for now, Nvidia probably doesn't have anything to worry about, and won't even after the introduction of the dual-GPU HD 6990.
[RELATED_ARTICLE]Many of the new technologies and features, such as the switch from VLIW5 to VLIW4, the integration of Enhanced Quality Anti-Aliasing (finally an AMD multi-sample anti-aliasing equivalent), and asynchronous dispatch definitely show remarkable improvements in performance from the previous generation, which when included with other architectural changes put the HD 6900 series a fair bit ahead of the HD 5800 series. They also look like they will be included in the Northern Island GPUs series.
For now, even if you are looking to play the latest games – unless your hardware is really outdated – we'd recommend waiting it out for the Northern Islands GPUs, or grabbing a HD 5870 or GTX 460 at their reduced prices. The improvements from the HD 5800 series to the HD 6900 series are pronounced and definitely more future proof, but do not seem to be worth an upgrade at this point. Those looking to upgrade from lower-ends of the market however, would find the HD 6950 or HD 6850 to be great bang for your buck at their price points, with the HD 6970 too evenly matched with the GTX 570 to make it very desirable.
The HD 6900 series' great compute performance of course must be mentioned, with the Cayman's improved DirectCompute/OpenGL/OpenCL support, asynchronous dispatch and enhanced ray-tracing making it a good choice for workstations. The latest Cayman-based FirePro cards are being readied, and will make it an interesting fight at the professional level.
Check out some benchmarks over at AnandTech to get a good idea of the HD 6900 series performance compared to the GTX 5XX/4XX series, including CrossFire and SLI scaling.