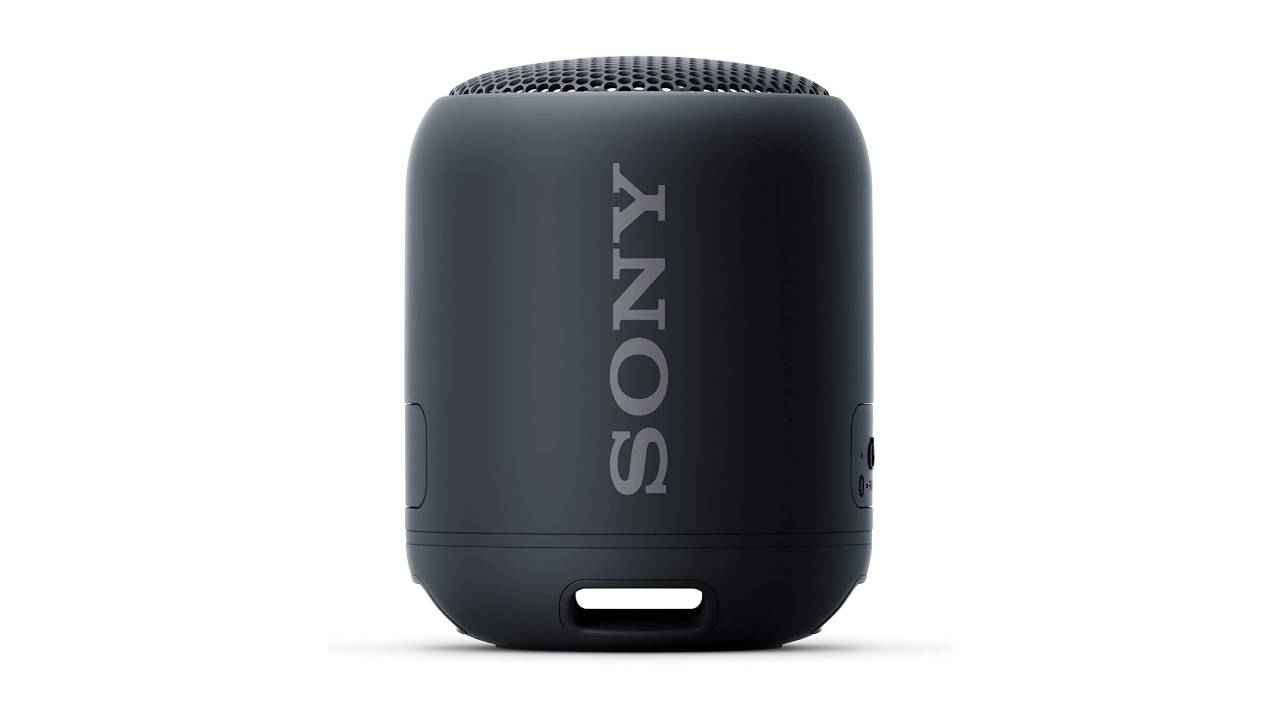 If you are on a hunt for the perfect speaker that you can carry around with you without worrying about the weather, a speaker that is free of cords and is truly portable, then this list will help you find one. These Bluetooth speakers should bring life to your parties and get-togethers in rain or shine.
Sony SRS-XB12
The Sony SRS-XB12 is an all-in-one product that provides all the necessary features of a Bluetooth speaker. Its IP67 rating ensures that water and dust do not pose any harm to the speaker. The speaker is also rustproof. This compact speaker comes with a detachable strap making it very handy for travelling. The battery life is 16 hours. A built-in mic enables hands-free calling as well. Moreover, one can connect two SRS-XB12 speakers for stereo output. All by itself, the speaker can produce powerful mono audio output with the help of passive radiators.
Tribit MaxSound Plus
Here's another Bluetooth speaker that is sturdy, tasteful, and portable. The Tribit MaxSound Plus is a well-built 24-watt speaker that produces a tremendous audio output with neodymium drivers. The speaker is embedded with the company's trademarked XBass technology to give a roaring bass. The default sound, too, is punchy and clear. Keep streaming your favourite music as its long-lasting batteries won't die for up to 20 hours. Also, you don't have to cling to your Tribit MaxSound Plus, as it boasts a Bluetooth connectivity range of up to 100ft. One can rest assured regarding its durability, as the IPX7 rating makes it waterproof and dustproof.
JBL FLIP 4
JBL has brought another upgrade to its flagship FLIP series with this speaker. The Li-ion 3000mAh inbuilt battery takes 3.5 hours to charge and lasts up to 12 hours. You can even soak your speaker in water, thanks to the IPX7 rating. JBL Flip 4 offers superior speaker call experience with noise and echo cancellation. You can pair a single speaker to two mobiles simultaneously. A feature called JBL Connect plus allows up to a hundred JBL Flip speakers to connect together and play music. Amazon Siri and Google Now voice assistants are at your fingertips with the JBL Flip 4 as well.
Sony SRS-XB43
The Sony SRS-XB43 produces enriched audio with a woofer linked to a tweeter and 2-way speaker set. The proprietary X-Balanced speaker combined with EXTRA BASS produces a thunderous Bass enhanced by its non-circular design. Multicolour flashing lights accompany the music. Connect up to 100 such speakers and turn your drawing room into a club. You can also enable gesture control from your smartphone and conveniently operate your Sony SRS-XB43. You can even set reminders and connect with friends through the voice assistant feature. The speaker has an IP67 rating making it waterproof and dustproof, and it is also rustproof.