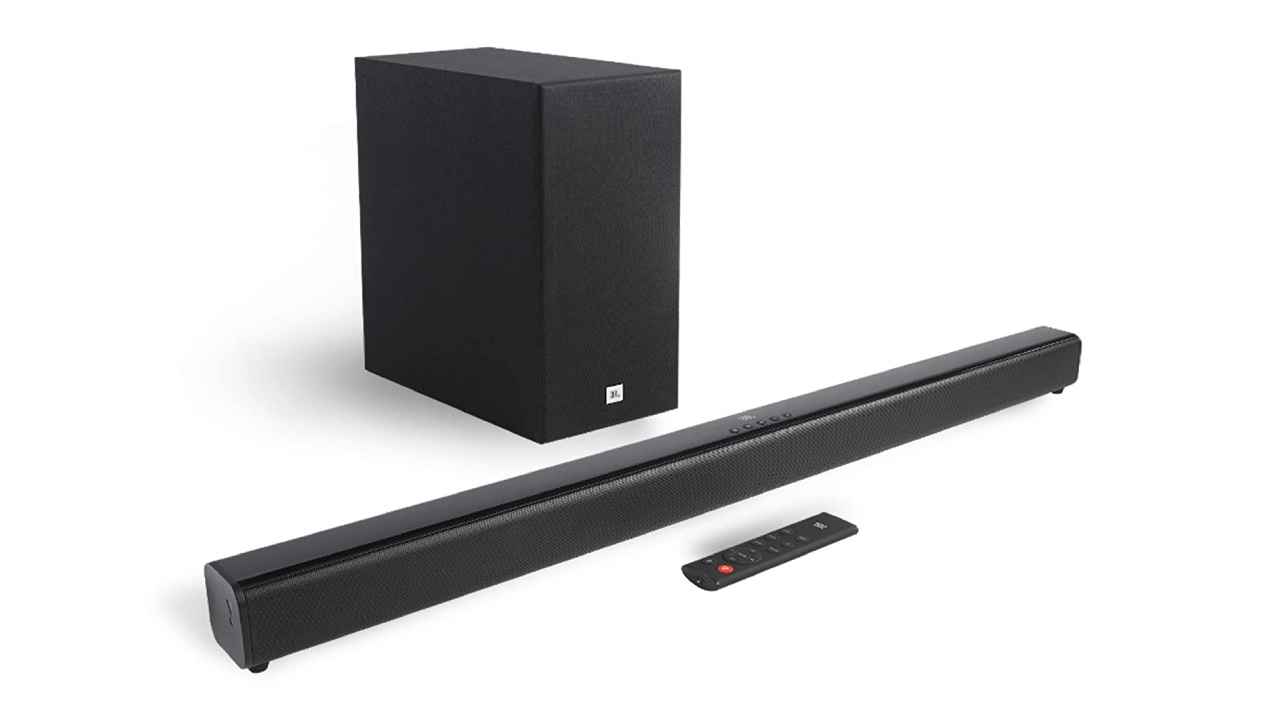 The best way to stay entertained at home is to watch a movie, listen to some music or play a game. Native speakers on TVs often don't suffice, and you'd be better off if you invest in a soundbar. These soundbars offer great surround sound, impressive sound quality and make your entertainment zone the perfect chill spot at home. If you keep your entertainment in a medium-sized room, then a 150W soundbar should work fine. Picking a soundbar can be a bit of a challenge, which is why we've compiled a list of some of the best 150W soundbars for a medium-sized room.
Yamaha YAS-209 Sound Bar with Wireless Subwoofer
Here's a subwoofer cum soundbar, which will make a fine addition to your smart home setup. It comes with a subwoofer and a soundbar, connected wirelessly to one another and to your devices. Incidentally, it also comes with support for Amazon's Alexa, using which you can speak out commands and tell it what to play or what you want to listen to. Apart from just that, you can also expect high-quality audio output from the soundbar and the subwoofer. The soundbar manages the surround sound system, while the subwoofer takes care of bass and related factors to give you a great listening experience.
Blaupunkt Germany's SBW-03 160W Wired Dolby Soundbar with Subwoofer
Here is another Bluetooth enabled soundbar. It comes with true Dolby audio, a 6.5-inch subwoofer driver for crisp, clear and loud bass and a host of connectivity options. The SBW03 packs in 160-Watt performance and a soundbar with a wired subwoofer to deliver impactful bass along with loud volume and also impressive surround sound. It promises to give you a true cinematic experience. Using Blaupunkt EQ mode, it can detect the audio being played and deliver a perfect sound tailored to your liking and needs.
JBL Cinema SB261 by Harman 2.1 Channel Soundbar with Wireless Subwoofer
The JBL Cinema SB261 is a great option for movie lovers. It comes with Dolby Digital sound, which pumps 220W output to produce powerful sound for an immersive cinematic experience. On the sound system, you can enjoy the balanced sound with extra deep bass for movies and music entertainment in a wireless, clutter-free environment, owing to the wireless subwoofer and soundbar combo. You can also connect your phone or tablet to this sound system via Bluetooth, making it easy and convenient to use with a range of devices. In this manner, you can also control your music to your liking. It has a compact and sleek design, which looks stylish under your TV.
Samsung HW-K350 150W Bluetooth Sound Bar
Here is a Bluetooth soundbar that is all about producing loud and clear music and movie sounds. It comes with TV Sound Connect, which helps bring your home entertainment system together with your TV with ease and without the wire clutter. You will be able to enjoy all your content instantly with a clearer, more impactful sound using the soundbar. You can manage the soundbar with the Samsung Audio Remote app on your mobile device. You can connect your smartphone using Bluetooth and control all your key Soundbar functions for enhanced ease of use. You can also control other aspects of your soundbar using the app.