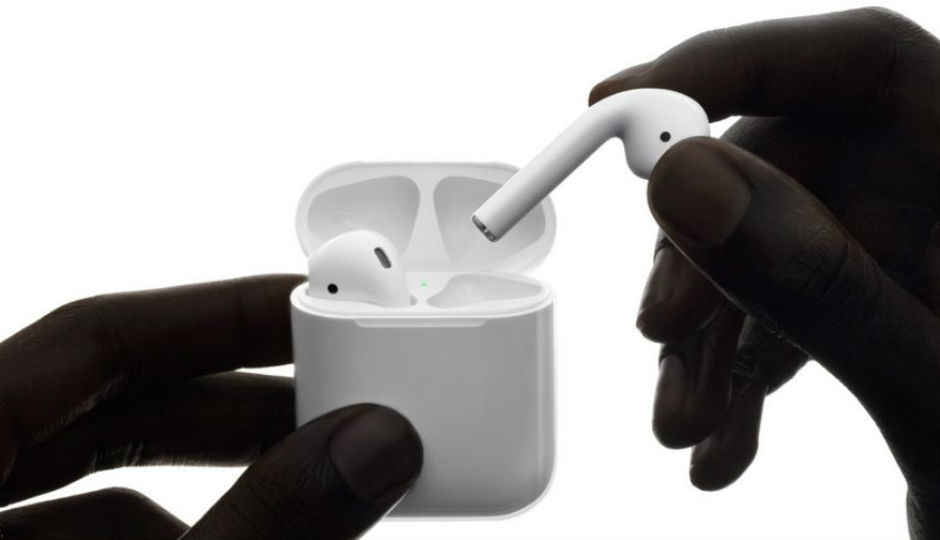 HIGHLIGHTS
This after the Apple CEO claimed that the Apple Watch posted record numbers during holiday sales, which wasn't the case.
Apple CEO Tim Cook has declared that the newly launched wireless AirPods are a "runaway success," without any numbers to support his claim. Cook shared his plans about holidays, products and AirPods when he walked into NYSE (New York Stock Exchange) last morning. According to the Apple Chief, the company is making AirPods "just as fast as they can," owing to their great success and overwhelming demand.
Although Apple's AirPods have been shipping with a delay and are not available in stores as well, the lack of their availability depends on how many units were produced by Apple before the wireless earphones went on sale, and the number of units the company can churn out henceforth. Therefore claiming that the $159 (or Rs. 15,400 in India) wireless earphones are a success seems too premature.
With Apple having dropped the 3.5mm headphone jack, AirPods are the answer to wireless audio. A recent teardown of the AirPods by iFixit revealed that these tiny wireless earbuds are simply a combination of technology and glue. AirPods combine Bluetooth, microphones, infrared sensors and a battery, all packed into a tiny form factor. iFixit describes AirPods as, "If jamming complex components into a small form factor and sealing it with a copious amount of glue were a game, Apple would be winning."
A few weeks ago, Cook reportedly claimed that Apple Watch sales are on track to be the best ever for the product and that it has set records during the first week of holiday sales. On the same day, market research firm IDC released its quarterly update on the wearables market, highlighting nearly 71% decline in sales. The IDC report highlights that Apple Watch Series 2 contributed to said decline.
NEW: Apple CEO Tim Cook tells CNBC that "it's been a great holiday" and the company's new Airpod headphones "are a run away success" pic.twitter.com/lDo0Fdw7ym

— CNBC Now (@CNBCnow) December 28, 2016