The DTH operator is miffed at the delay in getting additional transponder space, limiting the number of channels it can offer on the platform.
Tata Sky, one of India's leading Direct to Home (DTH) operators, is contemplating taking legal action against the Indian Space Research Organization (ISRO), for the continued delays in providing additional transponder space. In an interview with Business Standard, CEO of Tata Sky, Harit Nagpal did not mince any words.
When asked about Tata Sky's continued patience with ISRO and the options going forward, he said, "The DTH policy says that between an Indian and foreign satellite, the operator should give preference to the Indian satellite. In fact, Dish TV, the first DTH operator, started with ISRO and switched to a foreign satellite within six months, ditto for Airtel in 2010. Sun Direct lost customers when INSAT 4C, the satellite it was on, lost power all of a sudden (in 2010). But we stuck to ISRO." He also added, "If all else fails, I am within my rights to approach the judiciary, since ISRO is four years behind the contracted date. There is a good chance that we will have to use the legal option.
In the meantime, Tata Sky is looking at alternatives, technology-wise, to somewhat overcome the problem. He says, "Meanwhile, we are migrating to MPEG4 boxes (MPEG refers to a compression technology). When we launched in 2006, MPEG4 was not available, MPEG2 was. So we are spending close to $200 million and changing all the boxes that subscribers now have, to MPEG4. This will increase capacity, in the short term, by 70 per cent." This could be a big move for Tata Sky, which will allow it to offer more channels within the existing space, allowing it to keep pace with the rivals.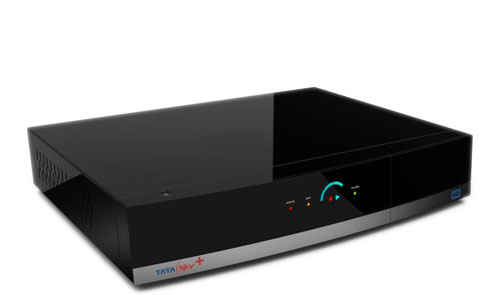 Tata Sky HD
Tata Sky currently has 10 million subscribers, and was the second operator to start services back in 2006. Dish TV was the first operator to start DTH services in India.
The root cause of how this issue first started in 2007, one year after Tata Sky launched services using the INSAT 4A satellite, with 12 transponders. Tata Sky confirms that it had applied for 12 more transponders in 2007, and under the terms of the contract, ISRO had to provide the additional space within 2 years. Mr. Nagpal adds, "But the launch of GSAT 10 kept getting delayed. In September, 2012, the GSAT 10 was launched; it went into orbit and was tested. But today in June, 2013, seven months after the satellite was launched, we still haven't been given the 12 transponders."
Because of space limitations, Tata Sky is falling behind in the face of some very aggressive competition from the likes of Dish TV, Airtel Digital TV and Videocon d2h. Nagpal clarifies that all options seem to have been exhausted, "We have written to ISRO, met them and written to the Department of Space that manages ISRO. Since the Department of Space reports directly to the Prime Minister, I have personally written to the Prime Minister's Office thrice, requesting for our contracted satellite space to be given to us. But to no avail."
Source: Business Standard