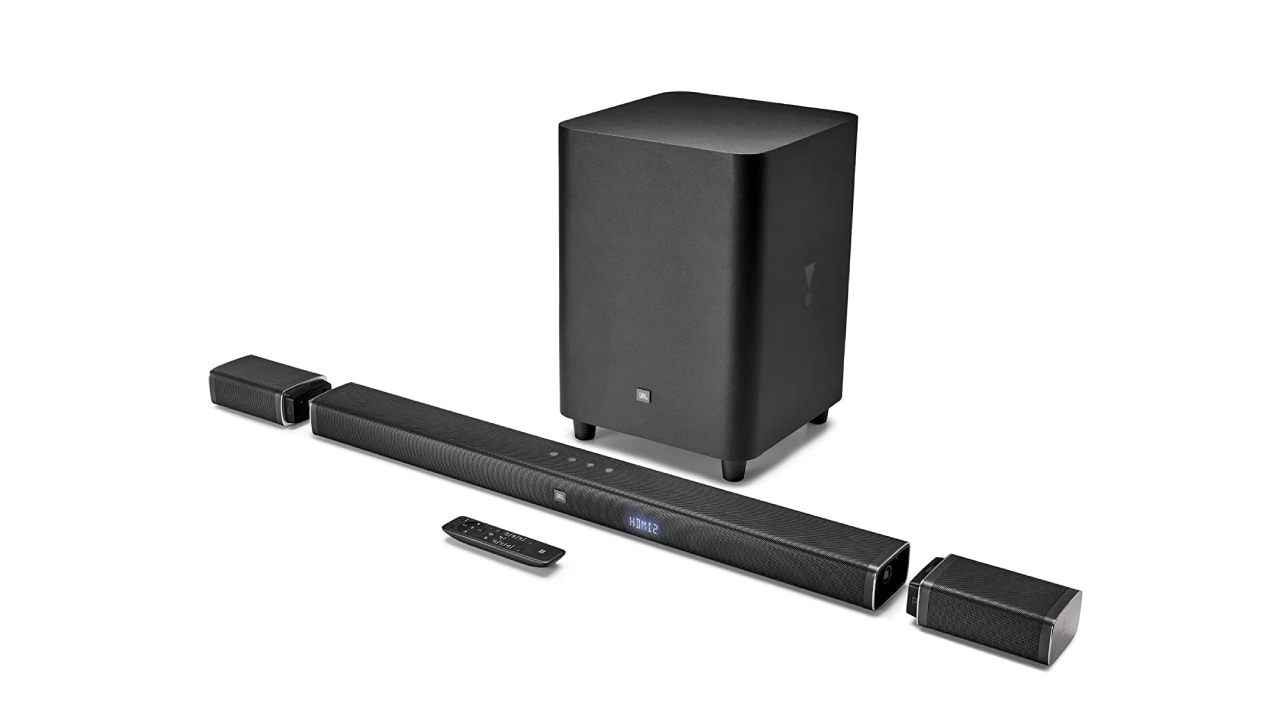 In the world of home entertainment audio, there are two competing technologies for your attention – Dolby and DTS. Which one is better is a debate for another day but today we bring to you soundbars that support both the technologies. There are times when audio coded in Dolby may not play through a sound system that supports only DTS and vice versa. This isn't a common occurrence, but when it happens, it can get quite frustrating. If you are one that has a variety of sources for your movies, TVs shows and games, be it from Blu-ray discs, streaming services or even a personal collection, then know that each source has a preferred audio codec – be it Dolby or DTS. To make the most of this situation, it only makes sense that the soundbar you have supports both – Dolby and DTS. If you are in the market for a new Soundbar and want to enjoy both the audio technologies, then here is a look at soundbars that support both Dolby and DTS available on Amazon.
Yamaha YAS-109
The Yamaha YAS 109 is a soundbar with built-in Alexa support. When you purchase it, you only get the bar in the box as it has bass drivers as a part of the soundbar itself. This means that you get a clean setup with this soundbar. The soundbar has support for both Dolby Audio and DTS: X and aims to simulate a surround sound experience without the use of surround speakers. With Bluetooth connectivity, you can stream music from your smartphone to the TV with ease. It also has Clear Voice for enhanced dialogue clarity. You can connect the soundbar to your TV via HDMI or optical as it supports both options. The soundbar has an output of 120W.
Sony HT-X8500
Another soundbar that does not come with a separate subwoofer is the Sony HT-X8500. It is a 2.1 channel soundbar and has bass ducts on either side to compensate for the lack of a subwoofer. The soundbar supports both Dolby Atmos and DTS:X. If you have a Sony Bravia TV, you can wirelessly connect this soundbar to the TV giving you a wire-free setup. The soundbar also has Bluetooth so you can listen to music from your smartphone. It has an HDMI pass-through port so you can connect a device like a gaming console or even a set-top-box directly to the soundbar instead of the TV. Do note that this will only work properly if your TV supports ARC and you connect the soundbar to the TV via HDMI.
JBL Bar 5.1
If you are looking for a soundbar that can convert into a 5.1 setup then say hello to the JBL bar 5.1. The JBL Bar 5.1 is a soundbar where the ends detach and become two satellite speakers that can give you a 5.1 experience. The detachable satellite speakers give users up to 10 hours of playback on battery. So no need need to connect them to a power source. When you are done watching your movie or TV show, just connect them back to the main housing where they can charge. The soundbar has three 4K HDR-enabled HDMI pass-through ports and one HDMI ARC port. The bar also has 1 Analog, 1 Optical and Bluetooth connectivity options. It supports both Dolby Audio and DTS.
LG SL10YG
The sound from the LG SL10YG is designed by Meridian. The soundbar comes with a wireless subwoofer and has 2 upward-firing speakers to simulate a virtual surround sound experience. The soundbar also comes with Chromecast built-in. Users can wall-mount the soundbar if they like. The soundbar supports both Dolby Atmos and DTS:X. The soundbar also supports the Google Assistant and comes with 2 HDMI pass-through ports.