An article detailing the proposed June 10th launch of Sony's 3D TVs, compared to other Japanese competition from Sharp, Hitachi and Mitsubishi.
Update: More competition for Sony! Toshiba will also be releasing its 3D Rezga LCD TVs by this summer, equipped with the Cell Broadband Engine microprocessor. The TVs will also be able to record over LAN to both built-in and external HDDs, and will feature proprietary "2D-3D conversion" as well as "super resolution" technology.

Sony has announced that it will be launching its 3D TVs on June 10th, premiering them in Japan. European purchases will include four bundled 3D PS3 games with the televisions, namely PAIN, Wipeout HD, Super Stardust HD and Motorstorm Pacific Rift.
Prices have not yet been confirmed exactly, but a tentative starting figure of $3500 to $4000 has been mentioned. This will apparently not include the 3D glasses required to see the content, a fact that caused much consternation and leading to declamations of Sony's thrifty nature.
This news comes after numerous 3D TVs have hit the market from Sony's Japanese competitors, including Hitachi, Sharp, and Mitsubishi.
Mitsubishi is already in its third generation of its 3DTV DLP range, and offers a variety of budget options, ranging from the $1,199 60-inchWD-60638 to the $4,499 82-inch WD-8238, and a host of features in between. The company has already premiered its prototype DLP autostereoscopic TVs, which will not require glasses (active or passive) to view 3D content.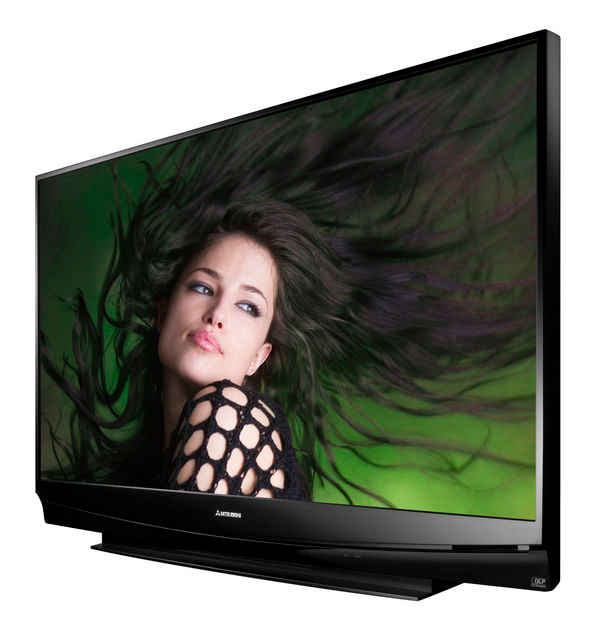 Hitachi will also soon roll out its 3D LCD TV technology, "powered by parallax barrier and IPS technology", which will not require glasses to see 3D content. Prices are still not known.

Apart from a range of 3D-glass-less displays for laptops etc., Sharp has a lot technology up its sleeve, from four-primary colour 3D LCD TVs (requiring glasses) to FRED, LED, to UV2A.