The headset which is a work-in-progress, will offer deep sense of immersion to PS4 users. The device will come with a mounted 1080p display and a 90 degree field of view.
The president of Sony Computer Entertainment Worldwide Studios Shuhei Yoshida has announced that Sony will soon launch a new headset which will bring VR gaming and non-gaming software to Sony's new console, the PlayStation 4. The virtual reality technology from Sony has been named as Project Morpheus. The headset is still in prototype form.
Sony is planning to focus more on virtual reality technology to enhance gaming experience on its consoles. Yoshida says, "Virtual reality is the next innovation from PlayStation that will shape the future of games."
The early VR attempts of Sony were demonstrated by Yoshida using a modified version of God of War seen from a first-person, as well as some headset prototypes that date back to 2010. Later, he unveiled Project Morpheus by revealing a black and white prototype of the headset for PlayStation 4.
Sony plans to demonstrate Project Morpheus at GDC (Game Developers Conference) which is being held till 21 March at Moscone Center in San Francisco, USA.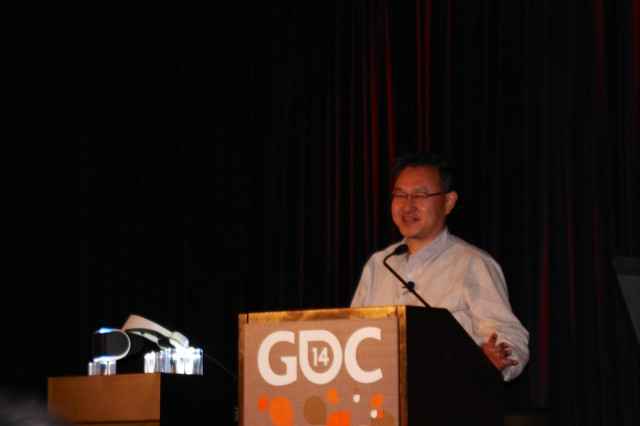 "We believe Morpheus will further enhance the world of PlayStation 4, with seamless integration with PlayStation Camera and PlayStation Move," Yoshida said. "We will continue to improve on this prototype by gathering feedback from developers. That's why we unveiled it at GDC."
According to Richard Marks, senior director of research and development at Sony Computer Entertainment America, Project Morpheus will be used for non-gaming apps as well. He also added that Sony is working with NASA on its Jet Propulsion Lab which is an exploratory project.
Marks said that Sony is focusing on six areas with its Project Morpheus: sight, sound, tracking, control, ease of use and content. The Japanese electronics giant also wants to make the headset a mass market device.
Morpheus will use Sony's 3D audio techonology that recreates positional sound, "such as footsteps climbing up stairs below them, or engine noises of helicopters flying overhead." Sounds will change along with players' head orientation ""creating a highly realistic audio environment within an immersive 360-degree virtual world."
The current prototype (not the final headset) developed by Sony features following specs:
1080p display
1000Hz motion detection
Only one headset at a time is supported
Headset is currently connected to the PS4 by a 5-meter wire
Positional/rotational head tracking
Tracking is handled by the same camera that tracks PS4 Move controllers
It works for people with glasses
Content pushed to the Morpheus can be mirrored to a TV, but it sounds like it can handle asymmetric gameplay (different things on each screen) as well.
An "Open air" design prevents the lenses from fogging up. (It'll be interesting to see how they prevent light leaking in)
Sony has already developed some playable demo games for the Project such as London Studio's "The Deep," in which players will descent into a diving cage and encounter deadly ocean predators. Other demos include "The Castle," which is a medieval combat game and CCP Games' space dogfighting game called "Eve Valkyrie." A special version of Square Enix's and Eidos Montreal's Thief has also been developed.
Source: Polygon