Sony has launched its VPL-VW1000ES projector in India which the company claims to be world's first 4K projector.
Sony's flagship VPL-VW1000ES employs a new SXRD 4K panel, producing device contrast and 2,000 ANSI-lumens of brightness. When combined with Sony's Iris3 technology, the projector can achieve an incredible 1,000,000:1 dynamic contrast. Featuring such incredible resolutions, it can produce screen sizes of up to 200-inches (diagonally) for awe-inspiring cinematic viewing in the comforts of the home, says Sony.
"Our new VPL-VW1000ES 4K home theatre projector has been created to not just meet, but exceed the needs of the most discerning and demanding home Picture9.pngentertainment enthusiasts. It will allow them to become totally immersed in the viewing experience with the action unfolding before their eyes in a new level of realism," said Mr. Munetaka Sataru, Deputy General Manager, Professional Solution Division, Sony India.
In addition to supporting 4K native resolution, the VPL-VW1000ES projector also features Sony's Super Resolution 4K upscaler "Reality Creation" that enhances all content – SD or HD, 2D or 3D – to higher definition true 4K (DCI Format: 4096 x 2160p) picture signals. The device has a built-in IR transmitter for Full 4K 3D which drives the projector's TDG-PJ1 USB-chargeable active shutter 3D glasses; picture position memory which memorises the position of the zoom lens; and it also supports 2D and 3D anamorphic films.
The VPL-VW1000ES comes with a variety of installation options, including dual triggers, a 2.1 motorized zoom, expanded throw distances, an RS232 interface, control over IP and compatibility with virtually every home automation integrator.
Sony's new VPL-VW1000ES 4K home theatre projector is priced at Rs. 13,99,900.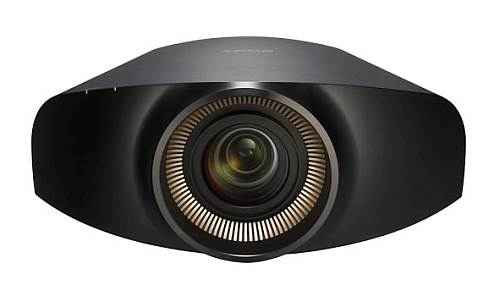 Also read,
BenQ launches Joybee GP2 projector in India, at Rs. 39,167
Acer C110 Projector Review
Viewsonic Pro8400 Projector Review