The BlackBerry Music Gateway allows a BlackBerry phone – or, indeed, any smartphone, tablet or other device equipped with Bluetooth streaming support – to play music through your home or car speakers. RIM even adds a little NFC to sweeten the deal.
Even as the Internet is abuzz with rumours of a BlackBerry 10 development device, Research in Motion (RIM) has unveiled an entertainment-focussed streaming accessory. The music accessory was demoed at the BlackBerry Solutions Showcase in Orlando as a precursor to the BlackBerry World.
Dubbed as the BlackBerry Music Gateway, the device enables music streaming using Near Field Connectivity (NFC) or Bluetooth. Priced at $49.99, the BlackBerry Music Gateway is scheduled to be launched in June.
"Just plug the BlackBerry Music Gateway into your stereo system, and pair it with your BlackBerry device using Bluetooth connectivity or NFC technology, then fill any room with your music," says RIM.
The new device connects with the BlackBerry devices via NFC/Bluetooth, making the phone or PlayBook into a remote control enabling wireless music to be played. Users get full control over playback as they can change tracks, volume, and play or pause.
RIM says the connection remains intact from a distance up to 30 feet. Users can pair the device with other phones (via Bluetooth) as well but NFC sharing is limited to BlackBerry devices only. The device comes with 3.5mm headset jack that makes it possible to connect other supporting smartphone or music players.
The BlackBerry Music Gateway has already made its way to RIM's official website. To know more about the new music streaming device from BlackBerry, click here.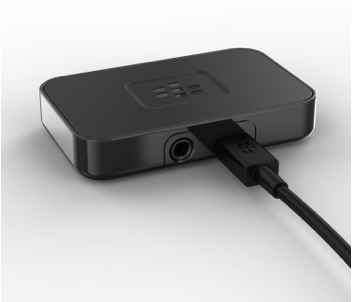 Also read,