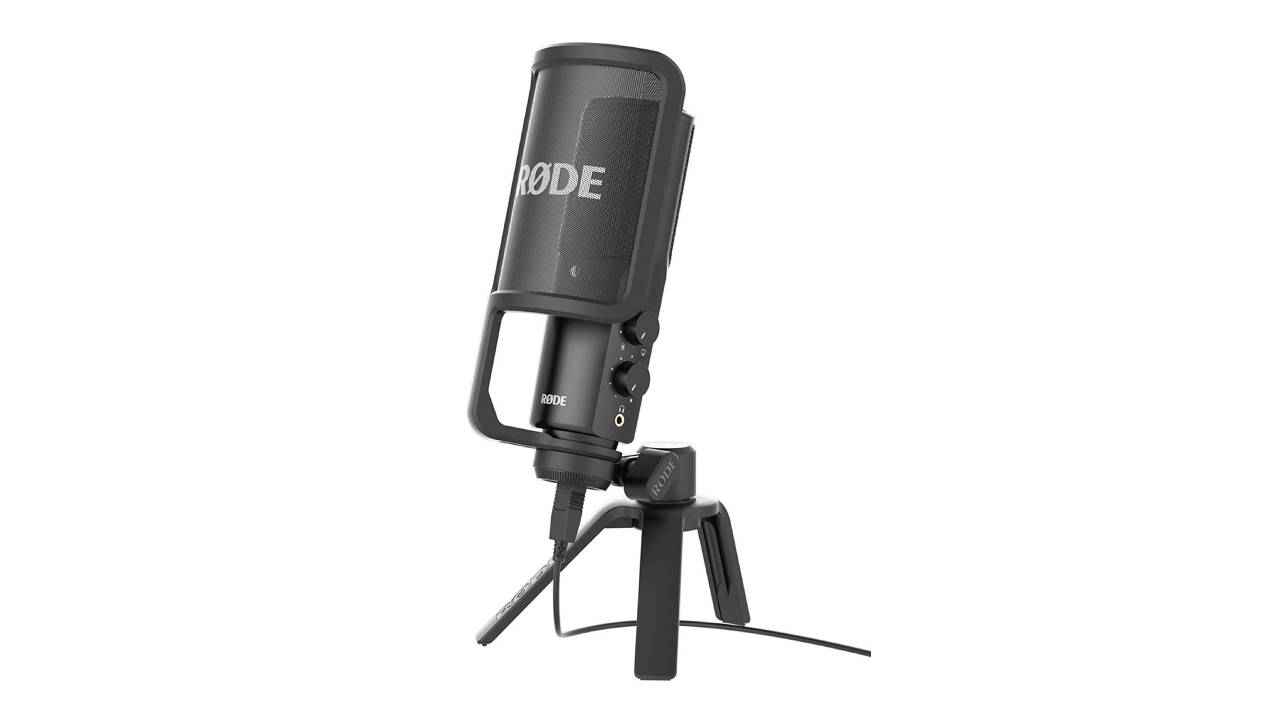 Thanks to advancement in technology and competition in recording equipment, the market is filled with microphones available at every price range possible. But finding a good microphone can be a herculean task. Most people would buy an average microphone and wonder what's wrong with their music. To get studio-like performance, you need to shell out a little extra cash, but don't think that more money always guarantees quality. To help you find the right microphone for your needs, here's a list of some of the best premium condenser microphones that you can find on Amazon.
Rode NT1A Stereo Matched Pair Vocal Condenser Microphones
Rode is one of the best microphone manufacturers out there, and it has proved it yet again with the Rode NT1A. It is a unidirectional microphone that weighs around 2-kgs. The Rode NT1A is equipped with a large 25mm capsule with a gold plated diaphragm. It has high sensitivity but still has a self-noise of just 5dB, which is something many microphones in its price range can't achieve. When it comes to build quality, Rode has made sure to leave no stones unturned, and you'll agree once you get the thing up and running. But the things that help it come out on top are the cardioid recording pattern, flat response to its high sensitivity and low self-noise, making it a safe choice for a studio-like experience.
Shure MV88/A iOS Digital Stereo Condenser Microphone
If you're looking for a good quality microphone to record audio on the go, then the Shure MV88/A might be an excellent choice to consider. It measures 3.51 x 2.49 x 6.71cm and weighs around 40g, making it one of the smallest and lightest microphones mentioned in this list. But don't let its small size fool you as the brand has made 'Shure' that this little microphone can handle minor bumps or falls. You can use it to enhance the recording capability of your Apple device provided it has a lightning port. With a frequency response of 20Hz to 20KHz and an adjustable gain from 0 to 32dB, this microphone proves that good things come in all sizes. You can get more out of it by getting the ShurePlus Motiv iOS app, which opens a whole new range of opportunities for the artist in you.
AKG C214 Cardioid Condenser Microphones (Grey)
AKG is a name often associated with studio-quality audio equipment, so it was only natural that this one made it to the list. This unidirectional mic has a 1-inch diaphragm capsule that delivers a highly detailed sound for its price range. It is one of the best microphones for close up recording thanks to its outstanding dynamic range, ultralow noise, switchable 20dB attenuator and bass-cut filter. The microphone is made from high-quality hard plastic and metal, which gives it a shock and scratch-resistant finish. The integrated suspension prevents the microphone from recording a majority of noise and vibrations coming off the stage. The microphone weighs only 1.43kg, which isn't much when compared to others at this price point, making it a good choice for recording on the go.
Rode NT-USB USB Condenser Microphone, Black
Rode products are so good that another one of their products made it to the list. The Rode NT-USB is a USB powered microphone with a frequency range of 20Hz to 20Khz and is pretty easy to set up. It has a 0.5-inch diaphragm which delivers a detailed sound and a 3.5mm jack to monitor the microphone input in real-time. The included pop-filter can minimise the harsh 'B', 'T' and 'P' sounds during speech or singing, according to the brand. You can connect it to a variety of devices thanks to USB connectivity. It comes with a 6m long cable to ensure that you can move around freely without worrying about accidentally jerking the wire. Its small dimensions, 520-gram weight and included tripod make it a good choice for people who move around a lot.
Audio-Technica AT2050 Multi-pattern Condenser Microphone
The Audio-Technica AT2050 is among the best mics available in the market for personal use. It features an externally polarized condenser element and a frequency response of 200 – 20,000Hz. It has a high maximum input sound level of 149dB and a dynamic range of 132 dB. With a decent signal-to-noise ratio of 77 dB, the microphone ensures great quality under most ambient conditions. The Audio-Technica AT2050 can record podcasts or voice-overs with minimal loss of quality or disturbance.
Sennheiser e 965 Large Diaphragm Condenser Handheld Microphone
The Sennheiser e965 offers awesome quality sound in all ambient conditions. It offers a high-frequency response range of 40 – 20,000 Hz and features an XLR-3 connector. While the weight is on the higher side, the microphone is great for professional vocal as well as studio applications. The microphone comes with a long 10-year warranty and is highly dynamic, alongside being easy to use. If you are a professional musician or harbour the ambition of being one, the Sennheiser e965 is a great option for you to record your creations and showcase your talents to the world.