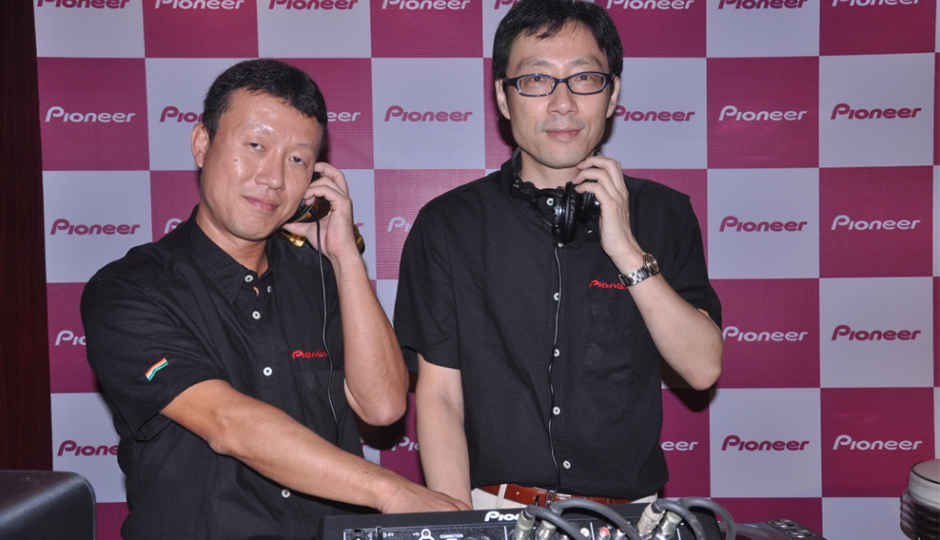 HIGHLIGHTS
Pioneer announced its foray into disc-jockeying market in India with its latest range of DJ products for professionals, enthusiasts and hobbyists alike
With the increasing number of music festivals in India, and also a huge rise in the clubbing culture, Pioneer has made a well timed official entry into the DJ products segment in India.
The new line-up dubbed "Pioneer DJ" comprises almost 20 products spanning integrated DJ systems, turntables, monitor speakers, controllers, mixers and headphones.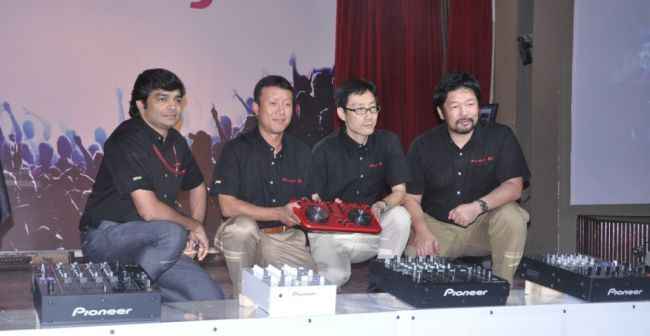 Commenting on the occasion, Mr. Toshiyuki Shindo, Managing Director, Pioneer India Electronics Pvt. Ltd. said, "These products made after years of research and development with famous DJs across the globe will serve as a perfect stepping stone for any amateur DJ. We have even tied up with a retail chain to demonstrate them with trained staff."
Pioneer forayed into DJ products category in 1994 by introducing the world's first tabletop CD player for DJ's, when record player was still the standard. At the press conference Pioneer showed video testimonies from many world renowned DJs showing their love for the CDJ-1000 as the industry's first DJ-oriented CD player capable of real-time scratching.
Pioneer credits their R&D department with the reason for the success of its products which are said to be designed by working closely with professional DJs and clubs.
The DJ and club business in India is booming recently with EDM music festivals like Sunburn also independent gigs played by famous DJs like Armin Van Buuren, Tiesto, Avicii and others. Pioneer aims to hit this fast-growing Indian market where there are more aspiring and professional DJs coming up, owing to the highly rewarding career. They also plan to propagate their products through DJ schools in the country.
Pricing and availability of Pioneer DJ products:
In India, the Pioneer DJ product range will be available through Pioneer's newly appointed distributor Rivera International. Pioneer has also tied up with a large retail chain to demonstrate and sell its affordable range of amateur DJ products from next month. Prices for most products weren't specifically mentioned but members of the press were told that the prices should be updated on their official website today itself. The range is approximately between 22k for the entry level products and a few lacs for the professional grade line up.
The range
At the press conference Pioneer showcased mixers (6 models), controllers (5 models), DJ Turntable (1 model), a DJ system, a remix station, speakers (2 models), headphones (3 models) and accessories.
Service and warranty information
The warranty on these products would be valid for one year but products which have been previously purchased in the country from the grey market would not be covered under it. The company also plans to have about 70 service centers throughout the country eventually.