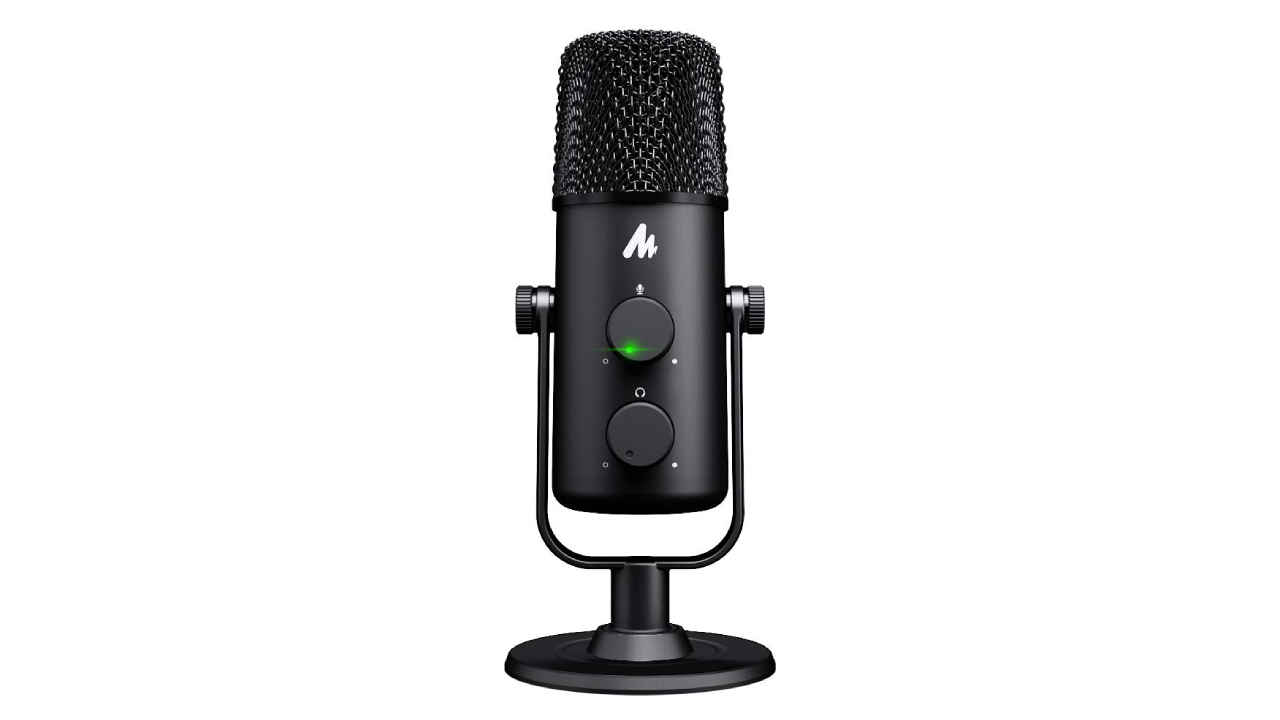 Be it a vlog, studio recording for a singing session or a podcast with more than one person, you should preferably go for omnidirectional microphones so that you can capture sound from all directions. When you use such microphones for your recordings, you should further check for the noise to sound ratio, the sound output it produces, the power output and the frequency range in which it operates. You can choose between a microphone that you can mount on a camera or use in the studio or a compact lavalier microphone. If you are looking for an omnidirectional mic for any kind of recordings, here are 4 different microphones that should suit your needs for sure.
Blue Microphones Yeti USB Microphone
These microphones from Blue are one of the best omnidirectional mics in the market, thanks to their wonderful features like good noise to sound ratio, good impedance value and zero-latency sound output, amongst others. You can select from a multitude of patterns apart from the omnidirectional one, like cardioid, bidirectional and even stereo. This helps you in recording good quality sounds under all conditions, be it in outdoor conditions, while podcasting, during studio recording for voiceovers or singing, field recordings and so on. It comes with a power output of 130mW and has a frequency range of 15Hz to 22kHz. With a good noise to sound ratio of 100dB, it is one of the best microphones in the market with this feature. It comes with one USB port and one 3.5mm jack to connect your devices to it.
Maono AU-903 Portable USB Microphone
The Maono AU-903 microphone allows zero-latency monitoring through the built-in headphone output. The gain knob lets you control the mic sensitivity directly from the mic, saving you the hassle of tweaking software configurations. Plug and play usage makes it easy to get started with the Maono microphone. It supports cantilever mounting so that you can use it in your professional setup as well. A simple switch on the body lets you toggle between cardioid and omnidirectional pickup patterns, depending on your requirements. The exterior is designed with aluminium alloy to keep the microphone safe from damage. Additionally, the metal base prevents the microphone from moving accidentally with its anti-slip design.
Movo HM-M2 Dynamic Omnidirectional Handheld XLR Reporter / Interview / Presentation Microphone
If you are looking for a microphone that has a sleek design and looks good on camera while taking an interview, then this handheld microphone from Movo should perfectly fit the bill for you. It is an XLR Reporter microphone that comes with a modern design. The best thing about it is that it can record audio from all sides. Furthermore, since it is quite lightweight, you can easily carry it around during your outdoor interviews. It has a frequency range of 70Hz to 5kHz, which may be less when compared to other omnidirectional microphones but is perfect for handheld recordings and for interviews.
Shure MVL/A
This compact omnidirectional microphone from Shure should enable you to record good-quality audio as it has a good signal-to-noise ratio and an efficient windscreen to eliminate ambient noise while recording. One of the most user-friendly features of this mic is that it comes with a 3.5mm TRRS connector plug, enabling you to use it with a smartphone or a tablet as well. Be it an online video workshop, interview or a public speech; you can easily record what you are saying by simply plugging the microphone to the smartphone and clipping it on your shirt. It comes with a carrying pouch to keep it safe and secure.
Bonke UM02 360° Omnidirectional Condenser Mic
The high-density noise-absorbing cotton material covering the Bonke UM02 microphone makes it unnecessary to use additional software to improve voice quality. Addressing the need to mute and unmute frequently, the model includes a Touch-Key mute button. The 70mm diameter and 15mm thickness makes it easy to place anywhere on your work desk. Its plug-and-play functionality lets you start in no time. The mic aims to pick up your voice clearly from up to 3 metres away, saving the need to place it close to the speaker. Its USB cable is 2 metres long, and when combined with its range, it lets you cover most average rooms quite easily.
Sony ECMCS3 Clip style Omnidirectional Stereo Microphone
There are times when you require omnidirectional functionality from a clip-on microphone, and that's where the Sony ECMCS3 comes in. Its flexible microphone can be rotated for placement according to your convenience. Its frequency range of 50-15000Hz covers most regular situations where you'll use it. The 1m long cord can be conveniently attached to a digital recorder on your person and also to a PC for VoIP calls and gaming. Weighing only 12g with its small build, you'll barely notice its presence. However, should you choose to keep it visible, its silver finish does look aesthetically pleasing. Its gold plated L-shaped connector is designed for maximum durability and superior conductivity.