Logitech's Google TV set top box, or companion box as it is called, has been made official, and it is called the Logitech Revue with Google TV. Due out in the American Fall, the Revue will supposedly "combine everything on the web, cable and satellite apps, video calling and more."
A tagline that Logitech is employing to describe the virtues of the Logitech Revue is "If you can think it, you can watch it", trying to show off Google's wide range of TV and satellite services that will be available via its device. It "will connect your HDTV to everything the Google TV experience can be. So watching is just the beginning."
A device that apart from the companion box also features an "intuitive controller" (which combines a compact keyboard, remote control and touchpad), the Logitech Revue will apparently give you the features of everything Logitech is known for, from peripherals to video calling, entertainment control to streaming media, plus new features like smartphone applications such as Logitech Harmony Link, an IR signal translator to meant to control the companion box via a smartphone that has infrared capabilities. This is reportedly the reason why it was named the Revue, after the theatre style popular in the Modern European Drama of the early 1900s, known for it's multi-act nature.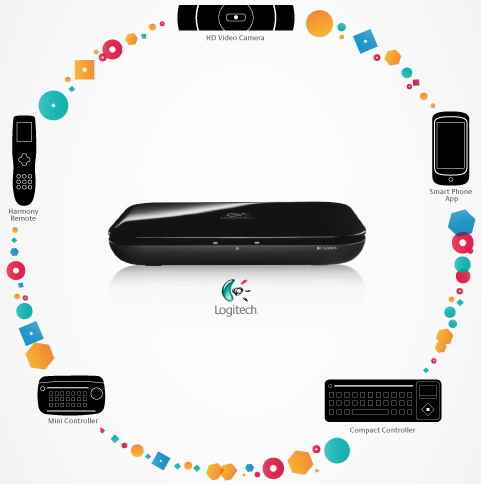 In the meanwhile, Logitech wants you to think of the Revue this way:
"Google TV = seamless discovery of content.
Logitech Google TV = seamless control over how you experience the discovery of content."