ViewSonic has unveiled a 24-inch, 1080p HD touchscreen that runs Android 4.1 Jelly Bean straight out-of-the-box.
The touchscreen also includes USB ports for hooking up a keyboard and mouse. It also has a mini-HDMI port. Under the hood, a Tegra 3 processor powers the device.
ViewSonic has specified that users can connect a Windows 8 computer in order to take advantage of Microsoft's Windows 8 touchscreen capabilities. The tablet is expected to launch later this year and will be priced at $499.
ViewSonic also showed off a 4K-prototype monitor, which is expected to hit store shelves by the end of the year. It has a 16:9 panel with a resolution of 3,840 x 2,160 pixels. The display also boasts of very good viewing angles. No pricing details were revealed for the monitor.
4K to some seemed to be the theme of CES 2013. The focus has shifted from 3D to Ultra HD OLED TV's. Could 2013 be the year we see 4K TV's hit store shelves? We have seen 4K TV's from Samsung, Sony, Panasonic and more. You can catch the complete CES 2013 action here.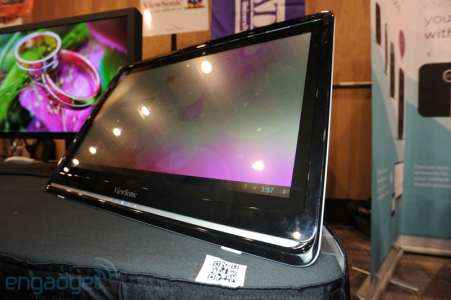 Image courtesy: Engadget
What do you think? Is 4K the future of the living room? Will it be plagued with the same problems faced by HD? We haven't seen HDTV's make a space in the living room in India including content. Could 4K see the same issues? Let us know in the comment section below!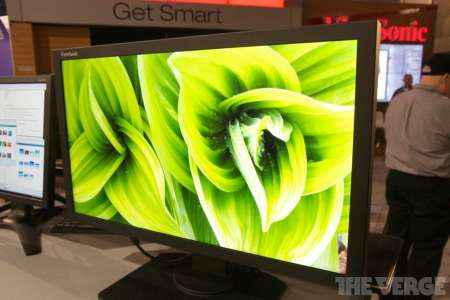 Image courtesy: The Verge