Ultra HD TVs are all the rage, with Toshiba and Sharp's sets measuring 84-inch and 60-inch, respectively.
In the latest range of next-gen television sets revealed at CES 2013, Ultra HD TVs seems to be the crown jewels of exhibitors assembled in Las Vegas. Underlining the trend, Toshiba and Sharp revealed their latest 4K Ultra HD resolution television sets.
Toshiba showcased its 84-inch behemoth, while Sharp highlighted its 60-inch market-ready Ultra HD TV. Both Toshiba and Sharp's TVs have four times the number of pixels than a standard 1080p Full HD TV – i.e. 3840 x 2160 pixel resolution, popularly known as "4K".
Toshiba's L9300 range of Ultra HD 4K TV
Toshiba unveiled its L9300 range of UHDTVs sporting 4K resolution at CES 2013, with a 58-inch, 65-inch, and top-of-the-line 84-inch model.
According to a Mashable report, the Toshiba L9300 range of 4K Ultra HD TVs come with a combination of chips -- a CEVO 4K quad core chip paired alongside a "dual core" processor. The main task handled by the chips is to upconvert standard 1080p full-HD content to lossless 4K resolution, Toshiba claims.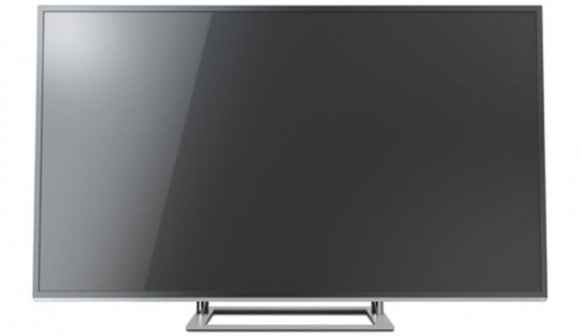 The television sets also feature Toshiba's Cloud TV service, which lets you make Skype calls and personal messaging features, among others, directly through the range of L9300 UHDTVs.
The Toshiba L9300 UHDTV range is expected to go on sale later this year at a yet-undisclosed price.
Sharp's 60-inch PURIOS 4K TV
Sharp's CES floor revealed a host of its latest AQUOS range of next-gen TVs, with fancy sounding technology, along with a 60-inch PURIOS Ultra HD 4K TV.
Apart from upconverting 1080p content to 4K content, the 60-inch PURIOS 4K TV set has Sharp's proprietary ICC or Integrated Cognitive Creation image processing technology, which -- according to Sharp -- tricks the human brain into believing that the projected images are real. Sharp claims the PURIOS UHDTV is able to do this because ICC mimics the way human beings respond to light entering through the eye.
Sharp didn't reveal any launch price or date for the PURIOS 4K TV set, but according to Engadget, the Sharp TVs are slated for a US launch "this summer" for a price between US $25,000 - $30,000.
Also read: