Panasonic announced the first 56-inch 4K printed organic light-emitting diode (OLED) based TV last night at CES having a resolution of 3,840 x 2,160 pixels and being just 0.5-inches thick on the sides. This TV is unique in the sense that it is manufacture
Panasonic announced the first 56-inch 4K printed organic light-emitting diode (OLED) based TV last night at CES having a resolution of 3,840 x 2,160 pixels and being just 0.5-inches thick on the sides. This TV is unique in the sense that it is manufactured using the 3D printing technology
We are seeing a lot of 4K TVs at CES 2013, but there is hardly any 4K content readily available. Sony has promised 4K TV buyers with some 4K movies but others such as Samsung have not spoken on the aspect of providing 4K content and instead talked about improving algorithms to better upscale 1080p content to 4K resolutions.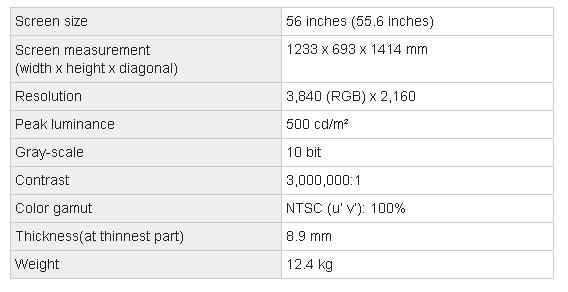 Panasonic chief executive Kazuhiro Tsuga however said in the Panasonic keynote that they aim to move from becoming just a hardware maker to a complete solutions provider.
Panasonic also plans to add an element of personalising the TV viewing experience for each member of the family according to his or her personal tastes. It believes that the next generation of TV experience should be more personal and content discovery will be a priority.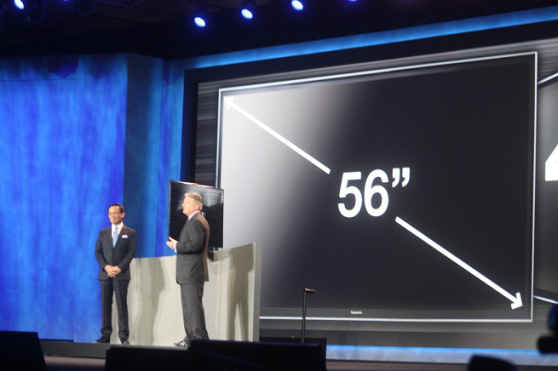 The CEO of Specific Media, Tim Vanderhook spoke at the Panasonic keynote about their partnership with Panasonic to create a richer and more personal viewing experience. Specific Media uses history of rating shows and liking of the content to make recommendations for the viewer.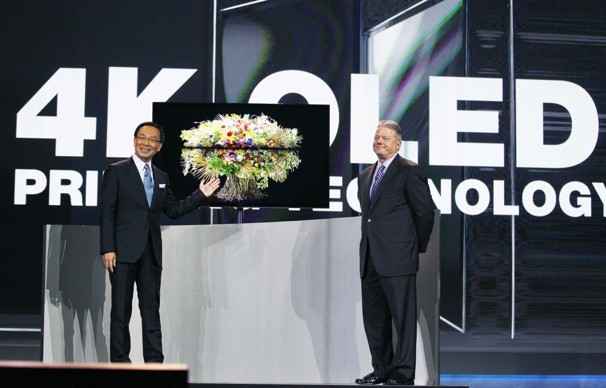 The specifications of the TV are shown below and you can read more in-depth about the printing process of the OLED TV over at Panasonic (http://goo.gl/Vm4Ng).
Source: Venture Beat