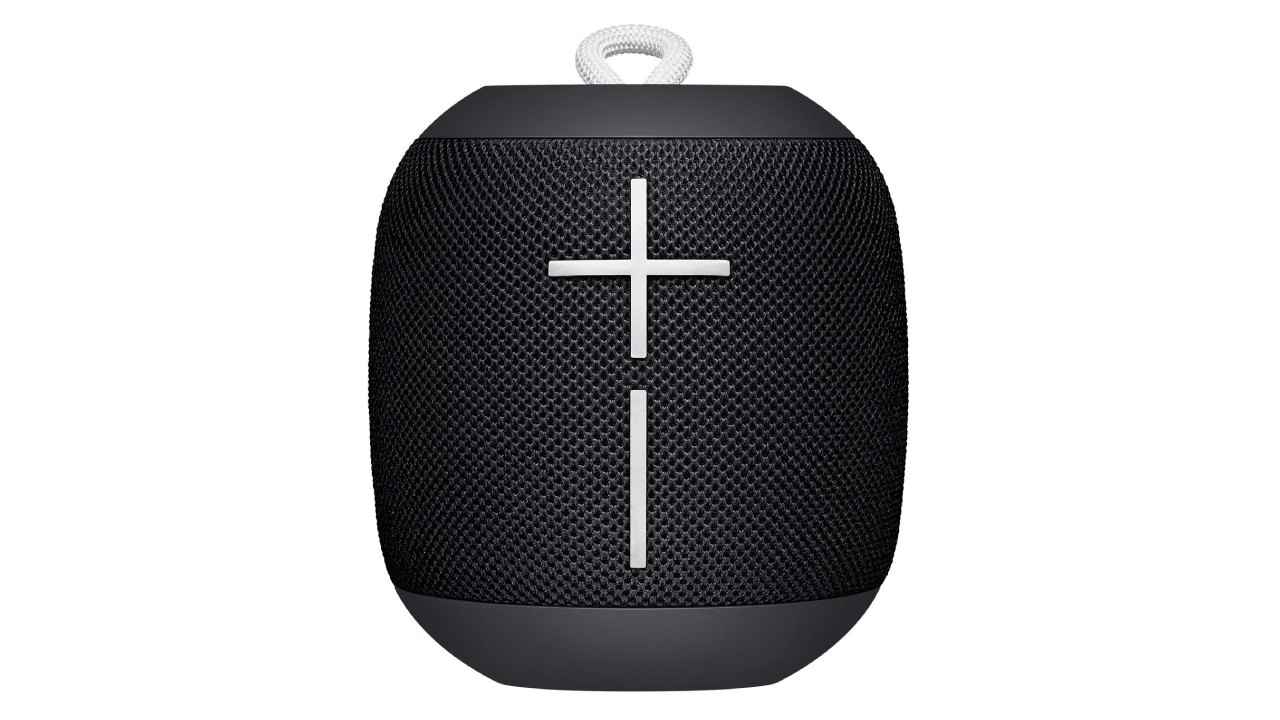 If you are an audiophile who's itching to get your hands on premium portable speakers to upgrade your music listening experience, then this article might be useful for you. With countless brands coming up with new models every other day, picking the right portable speakers with all the necessary features can be quite a task. So read on to know some more about some of the best portable speakers listed on Amazon.
Marshall Emberton Portable Bluetooth Speaker
The Marshall Emberton portable speaker is a classy looking device that boasts not only a sophisticated design but also rich, clear and loud sound, so you don't miss out on any minor detail of your favourite tunes. It features True Stereophonic, a unique form of multi-directional sounds for an amazing 360° sound experience. With a playback time of up to 20 hours on a single charge, this 700g speaker can fit in the palm of your hand, making it easy to carry around the house or outdoor activities. This waterproof speaker also has a rating of IPX7 and can be submerged in 1-meter of water for up to 30 minutes, according to the brand. Last but not least, it has a durable and easy to use design that has a multi-directional control knob making it the perfect companion for all occasions!
Soundcore Anker Bluetooth Speaker
This premium Bluetooth speaker boasts of two back-to-back full-range drivers, which, when coupled with the dual passive bass radiators and tweeter, can produce 25-Watt of premium quality sound. It utilises the BassUp technology, which allows precise configuration and adjustment of the driver. This should help produce heart-thumping beats and mids and deep bass that you can enjoy as you watch the LEDs glow up in sync with the beats (you can change the illumination patterns to your liking). This waterproof speaker has an IPX7 rating and allows you to upgrade your aural experience by connecting it to two Flare+ speakers through a single device without any hassles! It has a durable and modern design that can handle a little rough handling, including minor falls, drizzles, splashes of water and much more, making it a great addition to your travel kit when you're heading out!
Sony SRS-XB23 Wireless Extra Bass Bluetooth Speaker
The Sony SRS-XB23 earns its place in the list due to its unique and useful features like an in-built microphone, EXTRA BASS and long battery life. It is a waterproof, dustproof speaker that ensures loud audio so you can listen to music and attend hands-free calls without missing out on any details. It comes with an IP67 rating which means you can take it to the beach. The brand claims you can enjoy music for up to 12 hours on a single charge using the normal mode and up to 10 hours while using the EXTRA BASS mode and can be charged using Type-C charging. The Party Connect feature allows you to connect this speaker with nearly 100 devices through Bluetooth to amplify the music and make your parties livelier! It can also be controlled via voice commands as it is compatible with Google Assistant and Siri for easy use.
Ultimate Ears Wonderboom Portable Wireless Speaker
The Ultimate Ears has captured the industry by designing quality speakers consistently, and this one is no exception. Its thundering bass, sharp 360-degree sound at 86 decibels, and rich audio quality (thanks to its frequency range of 80 Hz to 20 kHz) can make any party come to life in a matter of minutes! You can even pair up multiple UE Wonderboom speakers (up to two speakers through a device) and party louder. With the ability to withstand water to a depth of 1 m for up to 30 minutes (due to the IPX7 rating) and playback time of up to 10 hours on a single charge of 2.8 hours, this speaker packs a lot in such a small body. So gear up and get ready for endless music nights and parties with this highly portable, shockproof, waterproof and durable speaker by Ultimate Ears!
Ultimate Ears MEGABOOM 3 Portable Wireless Speaker
We couldn't help but mention another one of Ultimate Ears' portable speakers, as the company has managed to perfectly weave together performance and style in the Ultimate Ears MEGABOOM 3 portable speaker. It uses colours and materials inspired by street trends with custom cross-dyed fabric, so you can show it off at every party or gathering while enjoying premium quality audio! Control your music without any hassles as its one-touch music feature lets you control the volume levels and access your playlist on Apple Music and Deezer so that you don't need to reach for your phone or other devices repeatedly. You can also connect it with Boom, Boom 2 or another Megaboom to party louder! This military-grade speaker is drop-proof, dustproof, waterproof, durable and highly portable, which makes it easy to add it to your travel plans and your bag!