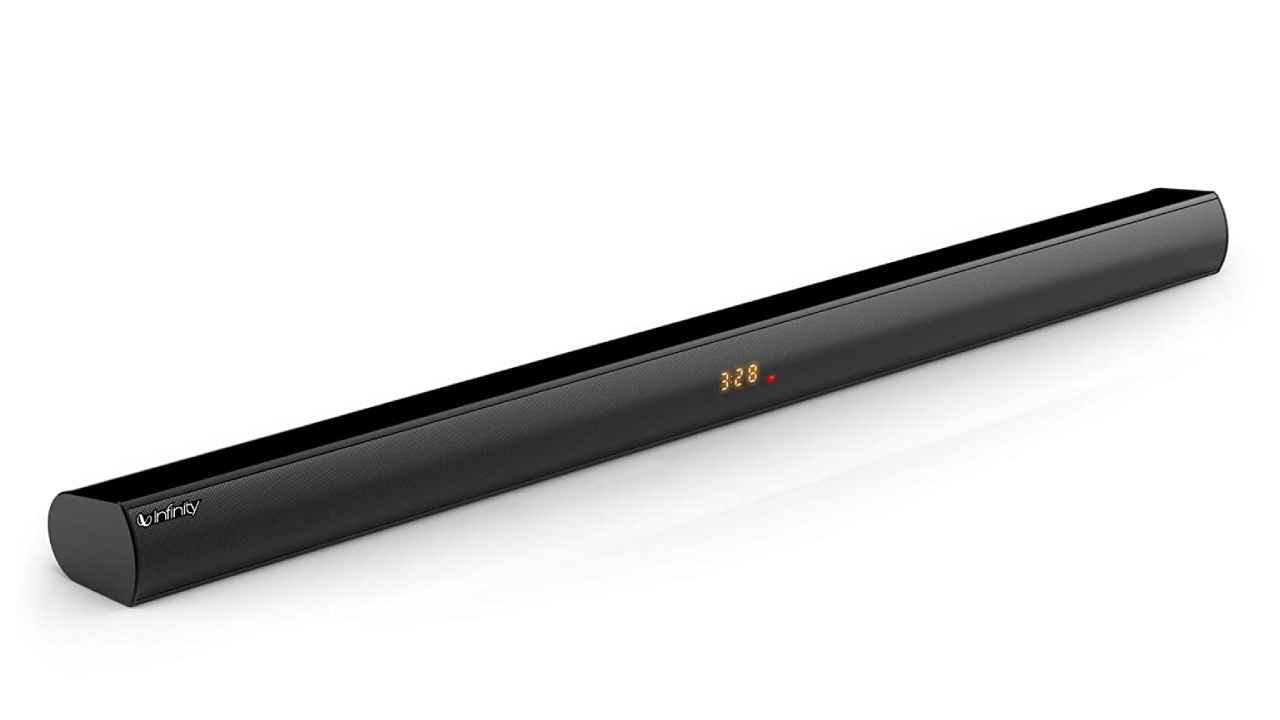 According to current market trends, home theatre speakers, subwoofers and receiver packages are vastly outsold by 2.0 soundbars and the answer as to why they are doing so is very simple. Not only are these devices affordable and compact but also very easy to set up. Moreover, the audio quality they provide is vastly superior to television's in-built speakers. As a result, many people now want a good soundbar for their homes so that they can enhance their audio experience. While buying a soundbar has somewhat become a no-brainer, doing so can be challenging because there are so many variants available. So, for your convenience, we have compiled a list of some of the best soundbars out there.
Bose Soundbar 700
This Bose Soundbar offers both elegant design and high-quality output for a moderate price. It has Alexa built into the system, which means you can ask for your favourite song to be played from any corner of the room or get your morning news read out just by giving voice commands. You can easily integrate Wi-Fi music services to the soundbar to play songs only at the tap of your finger from any app you like. The product also comes with a music app which lets you toggle the soundbar through your phone instead of having to do it manually. The ADAPTiQ audio room calibration feature in the Soundbar optimises the sound bar's acoustic performance to the special features of your room, giving you the most amazing listening experience.
Sony HT-X8500 Single 2.1Ch Soundbar
The Sony HT-X8500 Single 2.1Ch Soundbar is a good option for those looking for good quality sound at affordable prices. The USP of this device is that it comes with three different audio modes for different experiences namely, the news, gaming and sports mode. In each of the three, the audio is fine-tuned to suit the content, according to the company. Its powerful in-built dual subwoofers should allow you to enjoy deep bass sounds and that too without unnecessary equipment creating clutter in your home. Also, its simulated 7.1.2 surround sound with Dolby Atmos and DTS:X should make it seem as if the sound is coming from all directions. When it comes to design, the soundbar is slim and elegant and does not obstruct the visuals when placed in front of a TV.
Samsung T400 2.0 Channel Soundbar
The Samsung T400 comes with two inbuilt woofers and a sound duct providing you with that additional bass you need to turn your living room into a rock concert in seconds. It offers an easy and compatible Bluetooth connection which one can use to connect the soundbar to the TV without any hassle. It doesn't need a separate remote control. Instead, you can use your TV remote to control the functions of the soundbar. The Surround Sound Expansion feature of this soundbar gives you a theatre-like experience while watching a movie with quality sound, reaching every corner of the room. The soundbar also allows streaming music via Bluetooth, convenient for playing music from your phone or other devices with no strings attached.
JBL Bar 2.0 Wireless Soundbar
Want a soundbar that emphasises the bass? Then this device from JBL is made for you. Thanks to its dual bass port design, coupled with JBL's patented surround sound technology, the sound output of this device is significantly better as compared to its competitors, according to the company. Now watch your favourite movies or play games, all the while getting the best sound experience. Those seeking convenience need not be worried as by using your existing TV remote, you can control both the soundbar as well as the TV. Connectivity is also a breeze – just plug in the soundbar to the TV using the USB cable and you are good to go. You can also plug in your USB hard drive into the soundbar to play music.
Infinity (JBL) Sonic B100
The Infinity Sonic B100 comes with 80W peak power output claimed to produce a deep bass to amplify your listening experience. It offers multiple connectivities, meaning you can connect devices through Bluetooth, AUX, USB and even an optical input. It comes with a multi-functional remote with preset equaliser modes to control the immersive sound. The sleek design of the soundbar should make it blend in with your decor while providing a techno experience to everyone. It can be paired and streamed with any Bluetooth devices, letting you control the music from any corner of the house.
boAt AAVANTE BAR
The Aavante soundbar claims to offer an alternate dimension to your listening experience with top sound quality that brings your visual experience to life. The soundbar has modes such as news, movies and music, allowing one to have the best possible time using the device irrespective of the content. The dynamic drivers of the soundbar promise to elevate your experience with good sound quality. The product also offers wireless and wired connectivity such as Bluetooth V4.2/AUX/USB, making it convenient for users to connect through any device.