#IBMCodePatterns, a developer's best friend.
#IBMCodePatterns provide complete solutions to problems that developers face every day. They leverage multiple technologies, products, or services to solve issues across multiple industries.
Click here to know more
Advertisements
Audio Technica has announced new products across the company's various lineup of audio products. The new products include the ATH-ADX5000 open-back headphones, ATH-ANC40BT wireless in-ears, ATH-ANC50iS and ATH-ANC70 over-ears, ATH-AR3BT on-ears, and the ATH-MSR7SE. Along with the new lineup of products, the company also announced KEI Hi-Fi as their distributor for their consumer category products in India.
ATH-ADX5000
The ATH-ADX5000 is the company's flagship in their AD (Air Dynamic) series of high-end over-ear headphones directed towards audiophiles. The new design sports bigger 58mm drivers and tungsten-coated diaphragms, which are enclosed inside the familiar honeycomb mesh design seen in the series. The earpads and headband have been covered with Alcantara for higher comfort. The newly developed core mount technology is said to "optimise" the position of the driver inside the housing. The company says that this design "improves airflow efficiency that enhances the transparency of the mid to high frequencies while producing a rich, precise bass sound". This is made possible by how the voice coil, baffle, and a magnet is housed inside. There's also modularity to an extent as the screw clamps can be removed to reduce weight. The headphone uses a 6N-OFC oxygen-free copper cable and a stainless steel 6.35mm plug which supposedly reduces resonance to reproduce authentic sound. It also comes with a protective and luxurious case for safe storage and portability. The price of the ATH-ADX5000 hasn't been announced yet and it will be available from December 2017.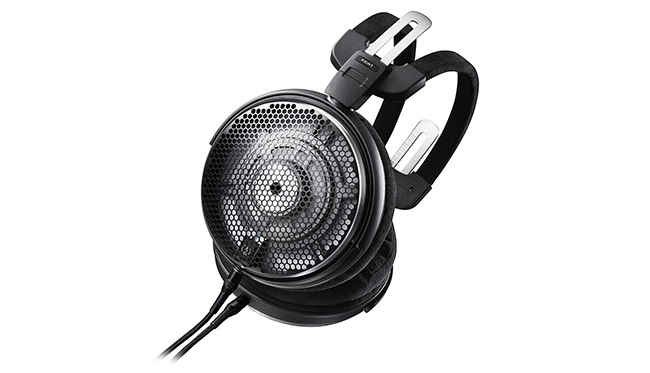 Specifications of ATH-ADX5000
Type: Open-air dynamic
Driver size: 58mm
Sensitivity: 100 dB/mW
Frequency Response: 5 –50,000 Hz
Maximum Input Power: 1,000 mW
Impedance: 420 ohms
Weight: 270g (without cable)
Connectors: A2DC connectors
Plug: 6.35mm(1/4") gold-plated stereo plug
ATH-ANC40BT, ATH-ANC50iS, and ATH-ANC70
Audio Technica also announced new entrants to their lineup of the QuietPoint range of ANC headphones. The ATH-ANC40BT is an in-ear headphone with 13.5mm drivers that connect to your mobile devices wirelessly using Bluetooth with support for aptX codec. The headphone offers about 90 percent noise-cancellation. It can be simultaneously connected to two sources and switched between up to eight devices which were previously paired that it remembers. You'll find a mic and a controller to answer calls, control music, and volume levels. The headphone is said to last up to eight hours on a single charge and it can be charged with the included USB cable. In case the headphone runs out of battery, the 1.2m cable can still be used to listen to the audio. The package includes four sizes of ear tips, a protective pouch, a 1m USB charging cable and an airplane adapter.
The ATH-ANC50iS is an over-ear headphone delivering audio through its 40mm drivers. It has an omnidirectional inline microphone and controller to answer calls and control music. The headphone offers up to 87 percent noise-cancellation from environmental noise. Using the AAA alkaline battery supplied, the headphone can be operated for about 40 hours. After the battery runs out, the headphone can still be operated using the detachable 1.2m cable included inside. The padded earcups are said to offer a comfortable and snug fit over your ears. The package includes the cable with in-line microphone and control, zippered protective case, airplane adapter and an AAA battery.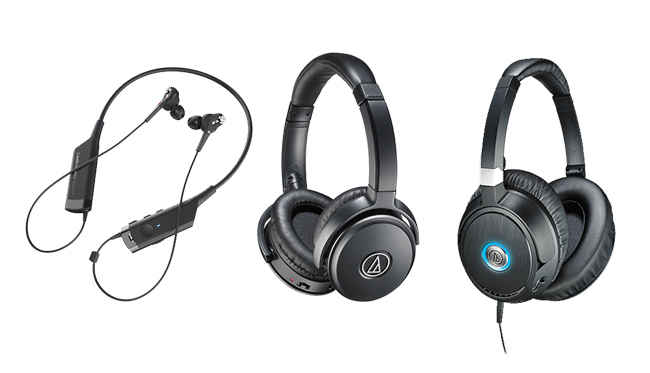 From L to R: ATH-ANC40BT, ATH-ANC50iS, and ATH-ANC70
The ATH-ANC70 is the flagship in this series, offering "clear, detailed sound with impactful bass, a natural midrange, extended treble and precise imaging" through the 40mm drivers. It's said to provide about 90 percent active noise-cancellation from environmental noise. You will be able to operate the headphone even when noise-cancellation has been turned off. For music control and calls, the earcups have been embedded with hardware controls. The Audio Technica logo doubles up as a button which can be used to activate the microphone and scroll through music tracks. The earcups have been enlarged while the ear cushions and headband have been installed with memory foam for comfort. The headphone can be folded flat enabling portability in the included hard carrying case. The package includes a detachable cord, carrying case, 6.35mm adapter, an AAA battery and an airplane adapter.
The entire above-mentioned ANC lineup of headphones will fall between the price range of Rs. 6,990 and Rs. 16,990, and will be available from October 2017. The ATH-ANC33iS in-ear model (already launched) also falls in this price range.
ATH-AR3BT
Directed to offer portability and affordability of a wireless headphone while still sporting high-end features, the ATH-AR3BT takes some of the audio technology from the company's high-end MSR7 and SR series. The 40mm dynamic drivers are said to offer "crystal-clear mid/high frequencies and powerful bass". It has a foldable and lightweight design to make it easier to carry along. The ear cushions are made of memory foam while the adjustable headband is also cushioned for extra comfort. The headphone connects to mobile devices wirelessly, enabled with Bluetooth 4.1 and support for aptX and AAC codecs. Pairing the headphone is made easier through NFC with compatible devices. It's capable of remembering up to eight devices that were previously paired. A built-in switch on the ear cup lets you take control of the music and calls easily. The Bluetooth headphone offers up to 30 hours of playback wirelessly on a single charge and can be charged with the included USB cable. If the charge runs out, you can connect the headphone with your devices using the detachable 1.2m cable. The ATH-AR3BT is priced at Rs. 13,990 and will be made available from October 2017.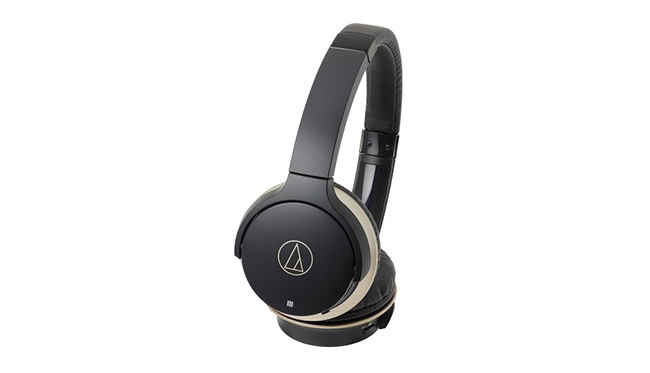 ATH-MSR7SE
Already a popular and premium headphone, Audio Technica released a special edition of the ATH-MSR7. Denoted by the "SE" as a suffix, the new headphone boasts of a new finish, superior comfortable fit, and improved sound isolation. The entire headphone now has an aluminum housing with a metallic navy finish and gold accents. The ear pads are covered with dark brown faux leather and soft padding to improve comfort. The company says that the special edition uses the technology of the high-end ATH-SR9 headphones to improve audio quality. The 45mm "True Motion" drivers are said to be using "Diamond-like Carbon" coated diaphragms which supposedly offer higher "rigidity for faster response times and reduced distortion". Being a high-resolution headphone, the 1.2m cable is made of 6N-OFC oxygen-free copper which offers about "99.99997 percent" copper purity. For smartphone users, an extra 1.2m cable with in-line controls and a microphone is included in the package, along with a cable of the same length without the in-line control. There's an additional 3m cable for use at home as well. You also get a rugged carry case to store the headphones. The price of the ATH-MSR7SE hasn't been announced yet and it will be available in limited quantities.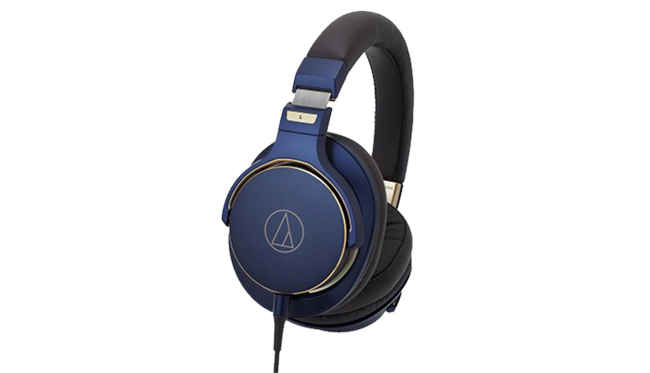 Apart from the audio products, Audio Technica also announced the appointment of KEI Hi-Fi as their new distributors for their consumer category of products in India. They'll be taking care of the distribution of all the consumer wired and wireless headphones, including the above-mentioned products.