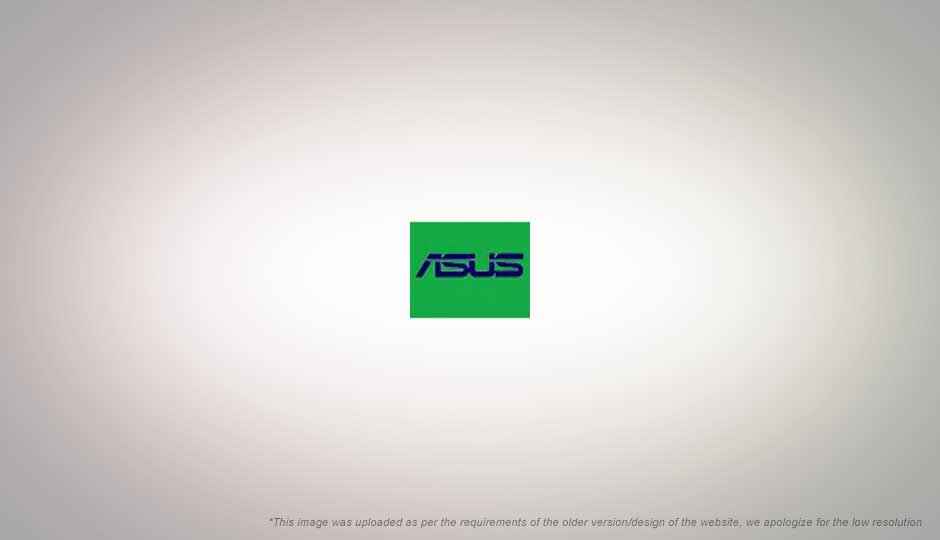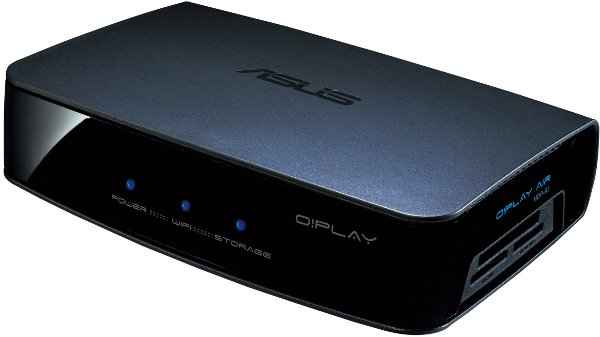 ASUS today unveiled its O!Play Air HDP-R3 HD media player, which promises to provide users wireless access to all their digital content from various sources. It will stream a wide variety of audio, photo, and high-definition video formats from PCs, NAS, card readers and other USB or eSATA-connected devices. It is also said to support video formats like MPEG1/2/4, H.264, VC-1, and the popular RMVB. Additionally, the HD media player is expected to deliver up to 1080p Full HD image rendering.
ASUS O!Play Air HDP-R3 is expected to provide the following benefits:
Enhanced content support with comprehensive access options
The O!Play Air HDP-R3 has inherited its HD playback features and wide range of file format support from its renowned predecessor – O!Play HDP-R1 media player. However, the new O!Play Air HDP-R3 is expected to further raise the performance parameters by including new networking features and expandable memory slots for rapid and easy digital data access. Featuring the latest Wi-Fi support, the HD media player is supposed to stream media content wirelessly from PCs and NAS. Also, built-in card reader slots are meant to allow users to access digital files and photos with ease from CompactFlash (CF) and Secure Digital (SD/MMC) cards, or Memory Sticks (MS/MS Duo), and also enable users to view digital photos instantly.
Easy access to content via wireless capabilities
The O!Play Air HDP-R3 comes with state-of-the-art wireless capabilities that allow it to retrieve content effortlessly. With enhanced support for 802.11n wireless networking standard, the HD media player is capable of reliable and rapid wireless data transfers at maximum throughputs of 600Mbps. In addition, the HD media player can wirelessly stream content from a PC, with its O!Link application providing easy file browsing and sharing capabilities. Developments are said to be underway to integrate the HD media player with Internet services for increased convenience in the future.
User-friendly O!Photo Picture Manager for a wholesome family enjoyment
Armed with built-in card readers, the O!Play Air HDP-R3 appeals as the ideal companion for families to share their fond memories. It is said that users can simply insert their memory cards into the O!Play Air HDP-R3 to automatically display their photos and at the same time, they would be prompted on whether they want to save their photos into another storage device. Intuitive photo management features is expected to let users sort their pictures by date and easily search for images – making the player a valuable repository of treasured moments. Such user-friendly features are deemed to make the O!Play Air HDP-R3 easy to use, even for less tech-savvy family members.
Digital access to a comprehensive library of tunes with Music Shuffle
The O!Play Air HDP-R3 claims to be the first HD media player with a dedicated music shuffle button. Located on its remote control, this button is said to provide access to a large number of songs. Users are expected to simply press this button and the O!Play Air HDP-R3 would retrieve all the stored digital music files and play back the songs in random order. In doing so, the O!Play Air HDP-R3 is rated to provide true, all-round audio and AV home entertainment.
Fast Media Streaming with the latest eSATA and LAN connectivity
Although high-definition content is known to deliver stunning images, it could require huge bandwidth to render the image quality to perfection. Equipped with the latest eSATA interface, the O!Play Air HDP-R3 is expected to unleash the power of ultra-quick data transfer, giving users up to six times faster throughput compared to a USB 2.0 connection. This might help eliminate any potential delays in rendering a high-definition image. Also, the O!Play Air HDP-R3 is featured to support LAN connections for rapid streaming and on-the-fly decoding of media files from various connected devices. It promises to allow users to instantly enjoy rich multimedia entertainment in their living room, without having to manually transfer and store the files on the player.
Specifications:
Supported Video Formats: MPEG1/2/4, H.264, VC-1, RM/RMVB
Supported Video File Extensions: .mp4, .mov, .xvid., .avi., .asf, .wmv, .mkv, .rm, .rmvb, .flv, .ts, .m2ts, .dat, .mpg, .vob, .mts, .tp, .trp, .iso
Supported Audio Formats: MP3, WAV, AAC, OGG, FLAC, AIFF, LPCM, WMA, Dolby Digital, Dolby Digital Plus, DTS
Supported Image Formats: JPEG, BMP, PNG, GIF, TIFF
Supported Subtitle Formats: SRT, SUB, SMI, SSA
Output ports: HDMI 1.3
Composite Audio/Video
Optical Digital Audio
Input ports: 1 x USB2.0
1 x eSATA/USB2.0 combo port
Card Readers: 1x CF, 1x SD MMC, 1xMS MS Duo
1x RJ-45 LAN port
1x 802.11n Wireless Networking
DC Power In
Dimensions: 181.0mm x 125.3mm x 47.7mm
Power Source: 12VDC, 2A
Power Consumption: <10W
Operating Temperature: 5°C (41°F) ~ 35°C (95°F)