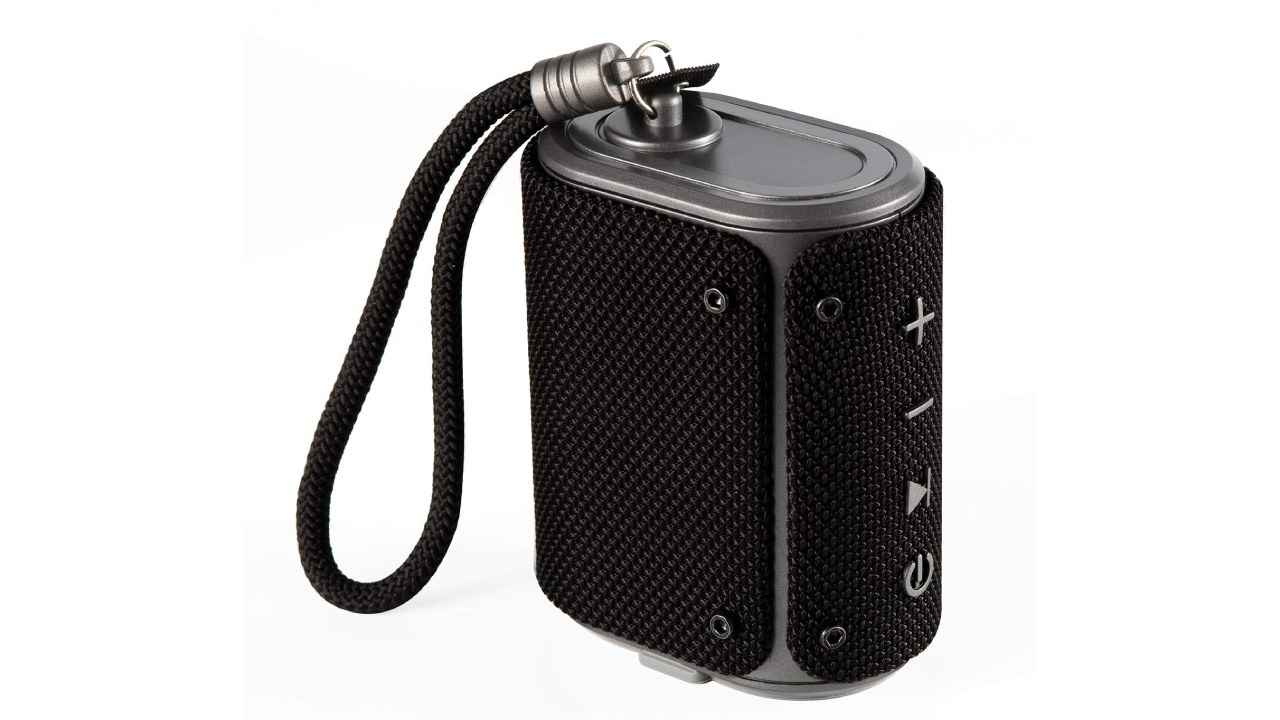 Listening to music while on the go has become easier than ever thanks to Bluetooth speakers. While there are Bluetooth speakers with higher output sound than 5 watts, they sacrifice portability to offer that power. The reverse is also true, because you will find speakers which are much more portable, but they're usually not as powerful. The sweet spot between extreme portability and great sound quality seems to lie around the 5 watt (RMS) mark, and this is why we decided to make a list of some noteworthy mentions in this space.
boAT Stone Grenade 5W Bluetooth Speaker
boAT Stone Grenade 5W Bluetooth Speaker can help you amplify your style by amping your music. We assume it's called a grenade because it's the size of one, and honestly it looks a little like one as well. It comes equipped with 1.75-inch full-range drivers that should output pretty good sound for their size. It features Bluetooth 4.2 with a range of about 10 metres. It has an aux input, and you can also play music from the SD card. The 1200 mAh battery will offer an impressive 7 hours of playback and takes just 2 hours to charge to full. It's got a mic so you can use it as a speaker phone as well, and you get an aux cable and a charging cable in the box to make life easier for you.
Mi Outdoor Bluetooth Speaker
The Mi Outdoor Bluetooth Speaker is compact, and water resistant, which makes it perfect for the Indian weather. With a sound pressure level of 115 db, this little thing packs a punch. It claims to offer a battery life of 20 hours because of a 2000 mAh battery, which is pretty exceptional. It works with voice assistants and connects to your phone and other devices via Bluetooth 5.0 (backwards compatible).
boAT Stone 170 5W Bluetooth Speaker
boAT's Bluetooth speakers are usually pretty impressive, and this one promises to be too. With an 1800 mAh battery, this speaker will give you six hours of thumping playback. Once drained, the battery will take 2.5 hours to charge to full again. It has a mic to allow it to be used as a speakerphone, and you can use the aux input to connect devices. You can also play audio from the SD card slot, and of course, use Bluetooth 4.2 to connect to just about any smart device you already own. At 499 grams it's not too heavy, and has a strap to help you carry it or just hang it up on something.
Pebble Dome Heavy Bass 5W Bluetooth Speaker
The Pebble Dome Heavy Bass Bluetooth Speaker with 5W output is a compactly designed, stylish looking speaker. Easy to carry, it comes with inbuilt FM and provides several playing options like Aux, SD, and USB as per your preference. You can get the perfect stereo effect by buying two of these and pairing them as left and right channel speakers. It offers 5 hours of non-stop music thanks to its 1200mAh lithium-ion battery. It supports Bluetooth 5.0 connections and weighs just 400 grams.