Twitter has announced a new features called Highlights that gives a brief summary of the best tweets and trending topics of the day. The feature is currently available only on Android platform.
Highlights gives the user a concise summary of what's been talked about on the micro blogging site and keeps them updated. The tweets are delivered to a user's smartphone up to two times a day via a push notification. Users can simply swipe through the highlighted tweets and then go to the main page.
Twitter says in a blog post, "While your home timeline is a great place to browse through and engage with Tweets, we know it can be challenging to find the time to get through everything." The company says that the feature "lets you catch up quickly on the best stuff that is most relevant to you."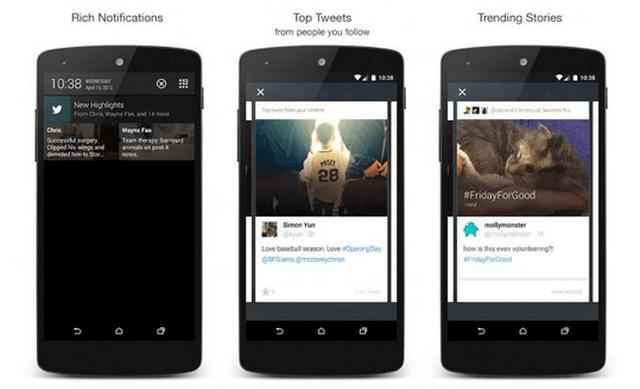 "To create your Highlights, we look at things like the accounts and conversations that are popular among people you follow, Tweets from people you're closely tied to, topics and events that are trending in your area or within your network, and people that are popular or trending among people you follow," the post said of the opt-in feature.
Earlier this year, Twitter had announced a while you were away feature, that gives the user a highlight of all the tweets and trending topics that they might have missed since they last logged into the site. Twitter has also revamped its Homepage so even non-users can access the site and get an update of different topics of their choice without having to log in. The company has been trying to attract non users as well users who are not very frequent on the microblooging site with these features.
Source: Twitter