Tata Sky has introduced a new app called 'Everywhere TV' that allows users to access TV channels and on-demand movies on the go. The new application will be rolled out to both Android and iOS platforms soon. Tata Sky will be charging Rs. 60 per month from its existing customers for the service.
Tata Sky's Everywhere TV will initially feature most of the Hindi and English channels, regional channels will be added soon.
"The idea is to let our subscribers watch TV while they are travelling or when they are out of home. All that they need is a good 3G mobile connection or a Wi-Fi connectivity," Tata Sky Chief Commercial Officer Vikram Mehra is quoted as saying.
Tata Sky hopes the new service will help expand the brand further and keep up with changing customers demands.
"We started the 'a la carte' option to let customers choose what channels they want to watch, we introduced the recording option so that they can watch programmes later. Now, our next step is to let them watch live while on the move via mobiles," Mehra added.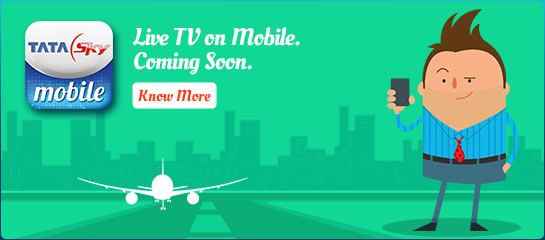 According to Mr. Mehra, Tata Sky's research showed its subscribers spent about 76 minutes on commuting every day. "Most of the people travelling in train or by car watch some kind of video content on their phone. This shows that there is a huge potential for Everywhere TV," he said.
The study showed about 88 percent of users owned a tablet or smartphone or both. Users either had devices running iOS or Android platforms, which according to Mr. Mehra has a huge potential for TV to cash in on.
"In the next three months, we will double the number of channels on offer on the 'Everywhere TV'," he said, adding the future plan was to get over 200 channels on it.
Source: Business Standard