Apparently Twitter now knows how much people like Voice Messages. The company is about to introduce Voice DM's just shortly after their roll out of audio tweets in June which allowed users to include their own voice in Tweets. The company was quoted saying "Sometimes 280 characters aren't enough and some conversational nuances are lost in translation. So starting today, we're testing a new feature that will add a more human touch to the way we use Twitter — your very own voice"
Voice DM's on Twitter seemed like the next logical step. Alex Ackerman-Greenberg who is product manager for DMs at Twitter said the company is going to test voice DMs soon to The Verge.
This will allow users to share voice messages in DM's and is almost in the final stages of development. Twitter has said that they will start testing the service in Brazil soon.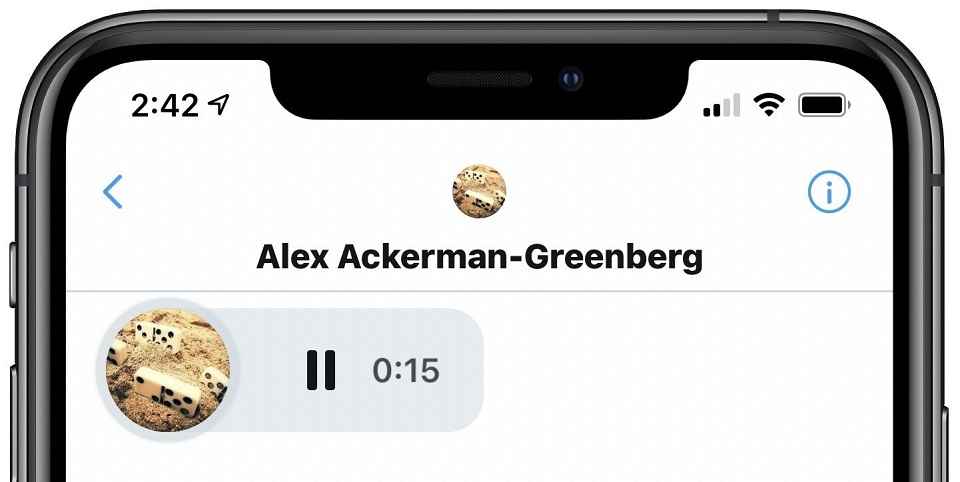 Here we have a screenshot shared with the Verge from Alex Ackerman-Greenberg, which shows a sneak-peak into the interface which only has a play/pause button with a timer, showing the length of the voice message.
"We know people want more options for how they express themselves in conversations on Twitter — both publicly and privately," he was quoted as saying in the report.
For the time being voice DM's are currently capped at 140-seconds. To recall, Twitter originally had a 140-character limit for tweets, which was later increased to 280-characters.
While audio messages are relatively new ground for Twitter, it's a feature you can find in many other apps. Messenger, Instagram and WhatsApp have supported voice messages for some time now.
As Twitter pointed out when it started testing audio tweets on iOS, voice messages add a "more human touch" to the way people use a chat platform. So it's not a surprise to see the company willing to experiment with the format for DMs.