Patent filing suggests Apple's new Maps add-on service could include crowd sourced traffic data and route ratings, and might work the same way the Waze app does.
It seems like Apple is working on a crowd-sourced information add-on for Apple Maps, where the users will provide route ratings, apart from traffic and incident updates. This looks very similar to what the popular community app, Waze does. Incidentally, Waze is now owned by Google, which recently acquired the popular app.
The patent titled User-Specified Route Rating and Alerts summarizes the feature set with as "In some implementations, a user can provide ratings for routes, streets and/or locations. In some implementations, the user can initiate an alert associated with a location. In some implementations, user-specified ratings and alerts can be included in a route determination. In some implementations, route rating and alert information can be transmitted to other users and/or devices."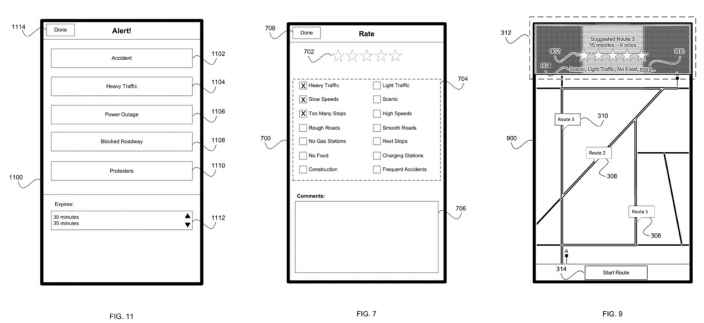 The new add-on will offer navigation through Apple Maps, just the way typical navigation software works. However, upon reaching your destination, a sort of report card will appear, asking users to rate the route on several aspects, with the scores ranging from 1 to 5 stars. Users will also be able to add important specifics regarding the route – accident prone, landmarks along the way, food and drink and even comments regarding scenery!
From what we've seen so far, we can say this would be a rather interesting add-on, for the Apple Maps application. However, for those of us living outside the United States, Apple Maps is still pretty much unusable. Maybe, solving that first would be a good start. Or, then again, maybe the community ratings feature could initially be limited to users navigating on U.S. road networks only.
Source: U.S. Patent & Trademark Office via Apple Insider