South African messaging app Mxit enters India, eyes the 700 million feature phone market.
Mxit, South Africa's largest mobile social network has launched its instant messenger app in India. The app is available on Java, iOS, Android, Nokia, Window phone and Blackberry operating systems. It allows more than 300 characters as compared to 140 characters in an SMS.
"The South African mobile social network has announced the first phase of its expansion for the emerging market with the launch of Mxit in India and the release of Mxit 7 for Android and BlackBerry users," said Mxit CEO Francois Swart in a statement.
"Available for download across more than 8000 different mobile devices and tablets, Mxit would provide the growing 550 million feature phone users across India with the ability to affordably use their basic data-enabled feature phone like a smartphone, with advanced functionality for chat and accessing apps and games."
Sam Rufus Nallaraj, CEO of Mxit India Pvt Ltd, said that out of 900 million mobile users, 700 million in India have normal phones. Mxit's innovative app will enable users to avail features even on feature phones that are normally available for smartphone users only. The service is currently available in English and Hindi but will be adding support in 10 different Indian languages in next six months.
Mxit India CEO Sam Rufus said that India is the world's largest feature-phone market and continues to grow. "We are excited at the prospect of enhancing the lives of Indians by providing functionality otherwise not available to low-end handset users as well as replacing the reliance on SMS on feature phones with a cheaper, more engaging chat alternative."
Mxit, which has 7.4 million users globally, competes with popular messaging apps like Whatsapp and Line. Whatsapp which has 430 million users globally, has more than 30 million users in India alone while messaging app Line has nearly 10 million users in India.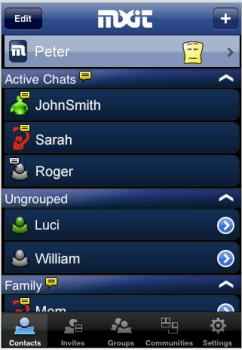 Source: Techcentral