Instagram has released a new version of its app, v3.0 for both Android and iOS. While version 2.0 centered on new tools to develop photos, the latest version comes with a range of new and faster filters. The update also enables users to display their pictures by location with a new mapping feature, using the app's geolocation capabilities.
When using the app's mapping feature for the first time, users will have the option to select photos they previously tagged with geolocation to display on the map. Users, however, can later turn off/on option each time they upload photo. There is also an option to remove location marker from a picture.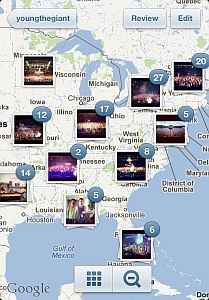 Photo Maps
Moreover, users now have bigger grid pictures and larger test boxes to put captions, longer captions. There's also a quick button to report individual comments as abuse or spam. Now, when users will get to the bottom of a page, Instagram will automatically load more photos - there's no need to tap a "load more" button. The company says the update has made the app more responsive and faster.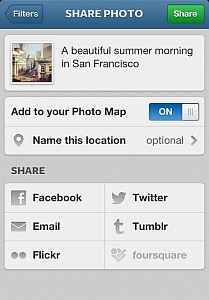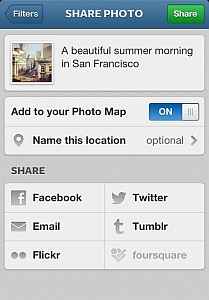 New look for the photo upload screen
Instagram adds that the new features are going to make the browsing experience much better. "We've introduced a new and unique way to browse your photos and others' photos on a map, which means you're no longer constrained to browsing through page after page of photos," says the company in a blog post.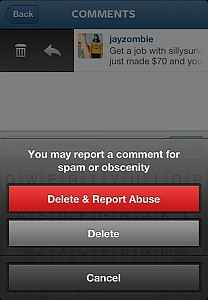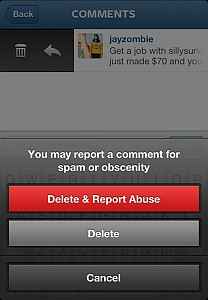 Report individual comments as abuse or spam
Check out the full features of the latest version of Instagram here. Also take a look at the Instagram 3.0 - Photo Maps walkthrough in the video below: