Google ma have Android as its own operating system but it can't afford to ignore its presence on other competing platforms. iOS has always had its own version of Google apps, including Google Search, but the experience of natively looking up information on Google from within iOS apps has so far been absent. With the roll-out of new features to the Google app on iOS, this has changed.
iOS users can now natively bring up Google Search results within iMessage and easily lookup related information on the Google platform through the Safari browser. There are many times when one needs to perform a quick Google Search while in the middle of a conversation on iMessage, similar to how search results can be brought up on Google Allo through the help of the Google Assistant. While the iOS iMessage app does not get Google Assistant integration, a Google extension can be added to the platform. On the Safari browser, While Google Search can be set as a default search engine, users can now more easily search for content related to a web page through a Search Google activity. However, users should note that even though the Search Google activity can be added to Safari in India, the feature is not yet functional and Google displays a "Coming Soon To Your Country" message instead. Here's how both the new features work.
Getting Google extension on iMessage
1) Download the Google App or update it if you already have it through the iOS App Store
2) Select a conversation or start a new one and swipe through the iMessage extensions at the bottom of the text field.

3) Here, you will see the familiar Google app icon
4) You will now be able to search the web, bring up GIFs and more. You also have preset options for sharing weather, food, nearby, trending and videos.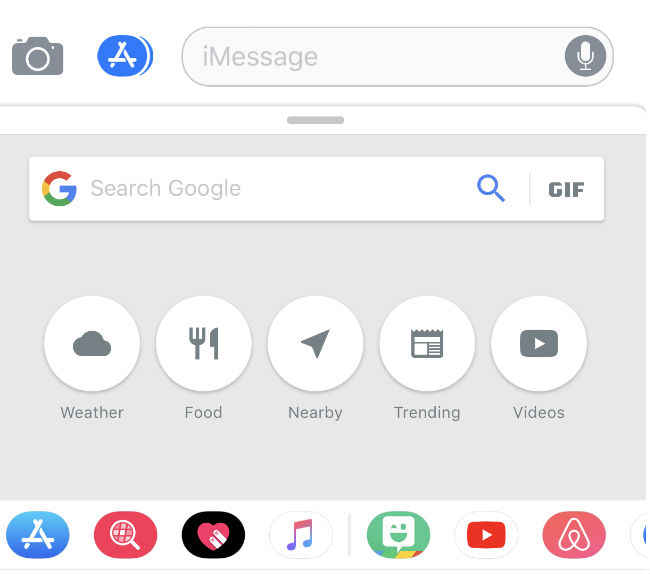 5) If you don't see the Google icon while swiping through iMessage apps, go right to the end and find the 'More' button. Here you can tap on Google to add the extension.
Using Google to lookup related web pages on Safari browser
On Safari, Google can now bring up related articles through Search. Here's how it works.
1) Tap on the Action icon, the one with the upward facing arrow.
2) Tap on the more button to access the list of activities.
3) Select Search Google from the list and turn the toggle on.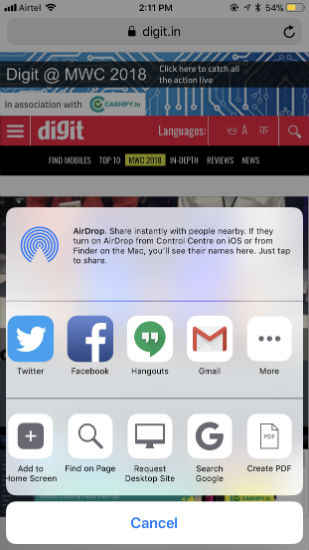 4) Google Search will now appear on the list of activities
5) Even though the option shows up in the activities list, it's not yet working in India and Google displays a message saying 'Coming soon to your country'.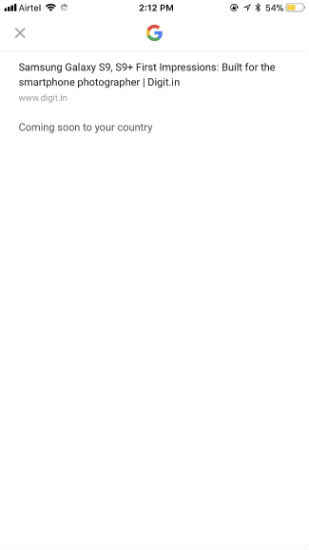 For more technology news, product reviews, sci-tech features and updates, keep reading Digit.in or head to our Google News page.