Google Pixel's camera app has been praised time and again for snapping great pictures with good amount of details. This is in part due to the contribution of the software used by the Pixel which processes the photographs using HDR+. A Ukrainian developer B-S-G has posted a modified version of the Google Camera app with added HDR+ feature. He has successfully made the app capable of running on Snapdragon 820/821 and Snapdragon 835 chipsets.
XDA has tried the app on various smartphones such as the OnePlus 3, OnePlus 3T, OnePlus 5, LG G6 and the Samsung Galaxy S8. According to XDA, the phones could click good photos in varied conditions. The modified app has also been independently tested and verified by Amir Zaidi at XDA to be safe and doesn't contain any malicious code. XDA also explains, " the modified Google Camera app with HDR+ support does indeed seem to work with Google's HDR+ technology, as the notification that the app is processing HDR appeared after each picture and there was a clear difference in the pictures after it was done processing."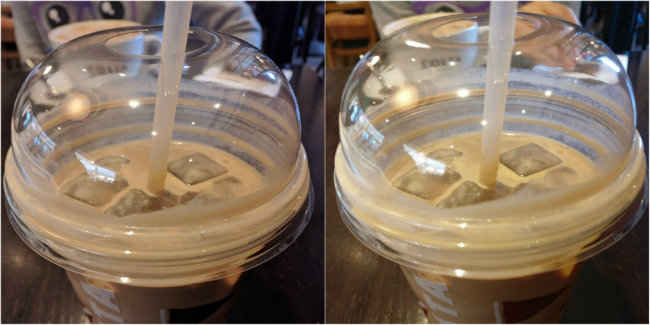 Image credits: XDA developers
XDA also got in touch with the Ukrainian developer to ask him more about his work and the app's future. Asking about how he got the app to work on other devices, he replied "I took Nexus 6 as entry device to spoof. Then you just take needed device from HDR-supported (like Nexus 5X/6P or Pixels) list and replace all necessary stuff to get different processing. I spent about 6-8 hours to get it work. 2 evenings of suffering." Saying more about his plans for the app, he said it's a beta version and he is trying to get the front camera to work with disabled flashlight. He also said he has no plans to support any specific device as of now but might make his own modified versions with different devices. Also, he said, "Every device works differently with HDR+ and it's better to find the favorite one yourself. I already have at least 5 different versions here on forum (4pda) with different processing algorithm (2 hybrids, Nexus 6P, Pixel XL, Pixel 2 XL)."
There have been, however, a number of references made to 'Muskie' in the modified app's code when compared with the original app. The 'Muskie', was the codename for the third Pixel phone which was canceled. It could be the case that the app is being tricked in the sense that it is running on an unreleased Pixel device. You can try the app here.